Far East Flora is having a eGSS with huge savings of up to 50% off the usual price at www.fareastflora.com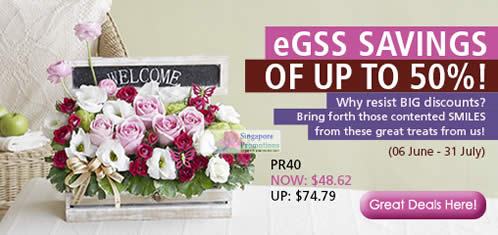 Bring forth those contented SMILES with these great treats from Far East Flora!
Visit www.fareastflora.com for more information
Enjoy FREE taxi rides on Thursday, 23 October 2014. Find out more.
http://singpromos.com/wp-content/uploads/2012/06/Far-East-Flora-11-Jun-2012-200x200.jpg