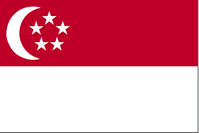 We now have the Singapore General Election 2011 results which was just released by the Elections Department of Singapore.
It was a fierce fight among the Worker's Party (WP), People's Action Party (PAP), Singapore People's Party (SPP), Reform Party (RP), National Solidarity Party (NSP), Singapore Democratic Party (SDP) and Singapore Democratic Alliance (SDA).
At the close of poll for General Election 2011, the total number of votes cast in Singapore is 2,057,690 (inclusive of 4,714 rejected votes). This is 93.06% of the 2,211,102 registered electors in all contested electoral divisions.
Final Results Excerpt: PAP wins all except for Aljunied & Hougang. Worker's Party secures 6 seats, while PAP secures 81 seats.
The table below shows the results by constituencies with the total number of votes received and the percentage of votes received by the party.
Update 0255hrs: PAP narrowly wins Potong Pasir. Full GE 2011 election results below
Update 0232hrs: Aljunied, Chua Chu Kang, Holland-Bukit Timah, Jurong. PAP loses to WP in Aljunied!
Update 0209hrs: Nee Soon, Sembawang, PAP leading
Update 0159hrs: East Coast, Pioneer, all PAP leading
Update 0150hrs: Yuhua, Ang Mo Kio Bishan-Toa Payoh, Punggol East, all PAP leading
Update 0135hrs: PAP leads in Sengkang West, West Coast
Update 0120hrs: Joo Chiat, Marine Parade, Hougang, Pasir Ris-Punggol, Tampines, Hong Kah North. PAP leads all, except for Hougang which is won by WP
Update 0035hrs: Moulmein-Kallang in! PAP leading with wins so far
Update 0030hrs: Bukit Panjang, Mountbatten, Radin Mas, Whampoa Results in!
Constituency (Electorate)
Party
Local Votes Polled (Number)
Local Votes Polled (%)
Aljunied(143,148)
WP

---

PAP

72,165

---

59,732

54.71

---

45.29

Ang Mo Kio(179,071)
PAP

---

RP

112,544

---

49,779

69.33

---

30.67

Bishan-Toa Payoh(122,492)
SPP

---

PAP

47,092

---

62,282

43.06

---

56.94

Bukit Panjang(33,053)
PAP

---

SDP

20,349

---

10,362

66.26

---

33.74

Chua Chu Kang(158,648)
PAP

---

NSP

89,605

---

56,817

61.20

---

38.80

East Coast(120,324)
WP

---

PAP

49,342

---

59,895

45.17

---

54.83

Holland-Bukit Timah(91,607)
SDP

---

PAP

32,322

---

48,682

39.90

---

60.10

Hong Kah North(27,701)
PAP

---

SPP

18,149

---

7,553

70.61

---

29.39

Hougang(24,560)
PAP

---

WP

8,053

---

14,833

35.19

---

64.81

Joo Chiat(22,069)
PAP

---

WP

9,630

---

9,248

51.01

---

48.99

Jurong(125,276)
NSP

---

PAP

37,734

---

76,489

33.04

---

66.96

Marine Parade(154,451)
NSP

---

PAP

59,833

---

78,182

43.35

---

56.65

Moulmein-Kallang(87,595)
WP

---

PAP

31,721

---

44,828

41.44

---

58.56

Mountbatten(23,731)
NSP

---

PAP

8,436

---

11,965

41.35

---

58.65

Nee Soon(148,290)
WP

---

PAP

57,482

---

80,659

41.61

---

58.39

Pasir Ris-Punggol(168,971)
PAP

---

SDA

100,382

---

54,546

64.79

---

35.21

Pioneer(25,745)
NSP

---

PAP

9,430

---

14,581

39.27

---

60.73

Potong Pasir(17,327)
SPP

---

PAP

7,859

---

7,973

49.64

---

50.36

Punggol East(33,281)
WP

---

SDA

---

PAP

12,765

---

1,386

---

16,969

41.02

---

4.45

---

54.53

Radin Mas(31,014)
PAP

---

NSP

18,591

---

9,110

67.11

---

32.89

Sembawang(142,459)
PAP

---

SDP

84,185

---

47,578

63.89

---

36.11

Sengkang West(26,882)
WP

---

PAP

10,585

---

14,667

41.92

---

58.08

Tampines(137,532)
PAP

---

NSP

72,664

---

54,337

57.22

---

42.78

Tanjong Pagar(139,771)
PAP
Uncontested
West Coast(121,045)
PAP

---

RP

72,465

---

36,395

66.57

---

33.43

Whampoa(21,631)
PAP

---

NSP

13,015

---

6,672

66.11

---

33.89

Yuhua(23,199)
PAP

---

SDP

14,081

---

6,977

66.87

---

33.13
Information from Elections Department Singapore
Get a FREE 28" Luggage + Up to $168 Cash Rebate (with NO Annual Fees ever!) when you apply for a ANZ Switch Card at www.anz.com.sg. T&Cs apply