GOG www.gog.com is throwing, for 24 hours, 500+ games are 50% off, and more than 150 games at up to 85% off till 22 June, 9pm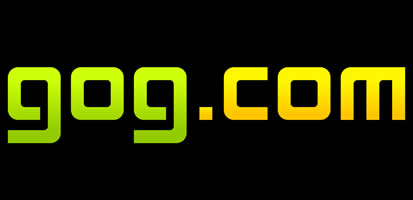 The 85% off bundle offers are as below.
Bundle
Price
Link
Alan Wake Bundle 1 (AW + AWAN)
$4.48
More info
Alan Wake Bundle 2 (AW + AWAN)
$8.98
More info
Baldur's Gate, Baldur's Gate 2, Icewind Dale, Icewind Dale 2, Planescape: Torment, Dragonshard, Neverwinter Nights, Neverwinter Nights 2, Temple of Elemental Evil, Demon Stone
$21.1
More info
M&M (M&M 6 pack, M&M 7, M&M 8,
M&M 9, Crusaders of M&M)
$8.45
More info
Daedalic Pack (Deponia, Deponia 2, Harvey's New Eyes, Whispered World, Chains of Satinav, A New Beginning
$26.19
More info
Indie RPGs 1 (Inquisitor, Driftmoon, Torchlight, Divinity 2: Developer's Cut, Legend of Grimrock)
$19.95
More info
Anachronox, Deus Ex, Deus Ex: Invisible War, Thief, Thief 2, Thief 3, Daikatana – Ion Storm (apart from Thief 1&2)
$15.43
More info
Impressions Games (Zeus, Pharaoh, Caesar III, Lords of Magic, Lords of Realm Royal, Lords of Realm 3, Children of the Nile)
$16.13
More info
Indie RPGs 2 (Anodyne, Evoland, SOTS: The Pit, The Real Texas, Costume Quest)
$14.95
More info
Omerta + all DLCs
$10.96
More info
Sierra classic adventures (Kings Quest 1-8, Space Quest 1-6, Police Quest 1-4, Police Quest SWAT 1+2, Quest for Glory 1-5)
$24.72
More info
Heroes of M&M (Heroes of M&M 1, Heroes of M&M 2, Heroes of M&M 3, Heroes of M&M 4, Heroes of M&M 5, Heroes Chronicles)
$17.44
More info
Puzzle (Unmechanical, Incredipede, Spacechem, Shattered Haven, Puddle, The Ball)
$14.94
More info
Arma (Arma Gold, Cold War Assault, Arma II)
$13.91
More info
Ultima 1+2+3, Ultima 4+5+6, Ultima 7, Ultima 8, Ultima 9, Ultima Underworld 1+2
$8.94
More info
Bullfrog Productions bundle (Dungeon Keeper, Dungeon Keeper 2, Theme Hospital, Magic Carpet, Populous1 &2 &3, Syndicate, Syndicate Wars, Magic Carpet 2)
$14.9
More info
Indie Action 2 (Snapshot, Giana Sisters: Twisted Dreams, Capsized, Pid)
$11.21
More info
Myst series
$9.45
More info
Wadjet Eye (Resonance, Blackwell, Primordia, Gemini Rue)
$8.96
More info
Legacy Of Kain series
$5.96
More info
Indie Adventures (Botanicula, Machinarium, To the Moon, Cat Lady, Stacking, Lucius)
$18.69
More info
4X bundle (Alpha Centauri, Master of Magic, Master of Orion 1+2, Colonization, Fragile Allegiance, Galactic Civilizations, Space Empires IV)
$12.43
More info
Introversion Bundle (Defcon, Uplink, Darwinia, Multiwinia)
$7.16
More info
Indie RPGs (Avadon, Geneforge, Avernum, Eschalon 1&2)
$13.2
More info
Book of Unwritten Tales + Critter Chronicles
$9.98
More info
View the full list of games at www.gog.com now.
Sales on till 22 June 2013
Share this with your friends & family members on Facebook now
Get a FREE Samsonite RED Robo 65cm Luggage worth $335 (with $600 min spend) OR Redmart grocery voucher worth S$80 (with $60 min spend) when you sign up for a HSBC Revolution credit card (w/ 2-year annual fees waiver) at www.hsbc.com.sg.
http://singpromos.com/wp-content/uploads/2012/08/GOG-Logo-200x200.jpg