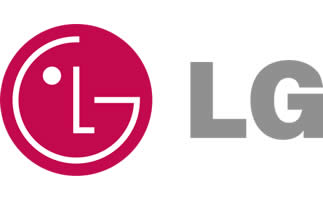 It's getting really Hot and Humid in Singapore. And Auntie Mei and her family going to London to catch the Olympics for the June holidays, while you're stuck in the office.
Well, even if you're unable to go to London, you can still experience London in the comfort of your own home. Walk the streets of London, catch Michael Phelps in action, and support Team Singapore!
So…here's LG's guide on Experiencing London in Singapore (courtesy of LG)
LG LM7600 CINEMA 3D and Smart TV
You can still get to appreciate London as if you were smack in the middle of it!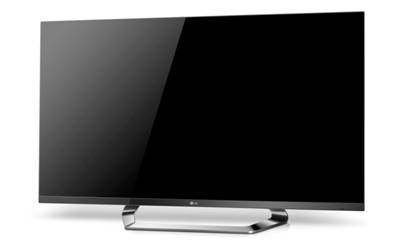 As a CINEMA 3D TV with certified flicker-free, high definition widescreen 3D display, lightweight, comfortable 3D glasses and 3D surround sound, the LM7600 is a TV that will transport you right into London with a click on your advanced Magic Remote.
Its CINEMA SCREEN design also has a bezel that disappears completely when the TV is turned off. This is immersive Olympics-watching at its best.
Cinema Screen Design: To feel as if you were in the front row bleachers at the Olympics, the 55LM7600 TV's expansive screen has no frame and no obstruction with its 2012 red dot design award-winning design.
3D Depth Control and 3D Sound Zooming: With 3D Depth Control, you can customize your 3D entertainment and watch 3D in either more comfort or more thrill, depending on whether the matches are too nerve-wrecking, or you want to increase the excitement factor of the table tennis finals. 3D Sound Zooming ensures you hear in 3D as you watch in 3D.
FPR 3D Panel: LG CINEMA 3D is a whole new generation of 3D TVs that applies the new FPR technology, bringing superior comfort of modern 3D cinema to TV for the first time. FPR 3D technology works via comfortable, non-electronic polarized glasses and a special film attached to the panel. If you feel dizzy, it's only because the Olympics are getting too hot to handle!
Social Center: Just like a smart phone, LG Smart TV also offers SNS with Social Center, an app that you can use to access your favourite social networking tools while watching TV! Gun for your favourite players, like a boss!
RRP: 55″ $4,499, 47″ $3,099|
Home Theatre System BH9520TW: 9.1CH Blu-Ray Home Theatre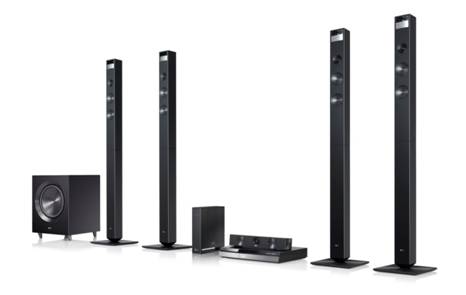 The BH9529TW 3D Blu-ray home cinema system complements LG's Cinema 3D range by offering the most immersive home cinema experience in sound.
With 3D Sound Zooming technology in its 4 Tallboy speakers to envelop you in crisp, detailed surround sound, and wireless rear speakers that keep cable clutter to a minimum, you could close your eyes and still feel like you're sitting in those front row bleachers.
3D Surround Processor: With LG's unique sound calibration technology, 3D Surround Processor, the BH9520 is able to deliver more immersive and life-like 3D surround sound. It's a true celebration of the senses!
9.1 Upright 3D Speakers: Experience a whole new dimension in sound at the Olympics as the 4 additional Upright 3D Speakers on top pump sound upward, filling up the entire space with rich sound from top to bottom and making you feel as if you were cheering along with a 10,000-strong crowd.
Wireless Audio Streaming: Play your favourite players' and teams' national anthems on your smart phones, or any Bluetooth™ features devices through LG Home Theater System with wireless audio streaming.
3D Playback: Enjoy an immersive 3D viewing experience with brighter and clearer 3D pictures perfected by LG's advanced 3D technology.
Sound Field Expansion: LG's own Sound Field Expansion technology expands the sound field around you to put you at the center of immersive 3D sound wherever you are in the room.
RRP: $1,499
LG ARTCOOL Platinum Air Conditioner
London cool, fresh weather – The London weather is delightfully cool at this time of year, with an average of 22°C – not too hot and not too frosty. Singapore's weather, on the other hand, has been uncooperative, with flash floods, soaring humidity and sun showers. There's one thing we all rely on though…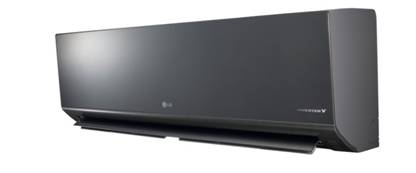 The polished LG ARTCOOL Platinum Air Conditioner not only complements your interior design with its world's-first mirror-finished tempered glass, but also keeps you as cool as a cucumber. Watching the Olympics in absolute comfort while saving up to 60% energy has never been easier!
The 5 Way Protection System fights odours, germs and other allergens, so for all those weird matches with weird timings, you don't have to worry about falling sick!
5 Way Total Health Care Protection System – Filters, Deodorizes, Ionizes and Auto-Cleans, and Eliminating dust and other allergens.
Energy Saving – Up to 60% energy savings with the BL DC Compressor, making it the most energy-efficient air-conditioner in the market, according to NEA.
ARTCOOL Premium Smart Service (APPS) App – This customer service app for ARTCOOL is an industry first and guarantees customer services within 24 hours of activation.
State–of-the-art Inverter – The quietest air-conditioning in the market with a noise level of only 19dB.
RRP: S$2,700 – S$4,300 (prices vary depending on installation requirements)
GR-J237AGXV Side-by-Side Refrigerator
Buy back your favourite British food from The Jackson Place @ Duxton or The Queen & Mangosteen @ Vivocity to eat while watching your favourite sports.
Don't worry about having to keep those Whitstable oysters fresh, or your drink ice-cold, not with a refrigerator with more space, an air purifying system and an Ice Maker!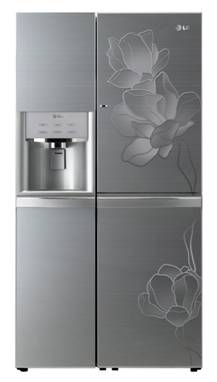 LG's new 614-litre side-by-side refrigerator has plenty of space for a week's supply for drinks and all British food takeaways, and with the hygiene-focused HEALTH GUARD™, food is kept fresher longer. With a Door Mounted Ice Maker, your soft drinks will never turn warm either.
Health Guard: The world's first air purifying system in a refrigerator eliminates 99.9% dust, bacteria, fungi spore and odours. Keep those Whitstable Oysters are safe!
Door-in-Door Design – This luxurious Home Bar helps to maximise space by giving 2.5 times more storage space access than the standard Home Bar, which means more space for drinks!
Energy Saving – LG's Inverter Linear Compressor Technology controls cooling power and reduces internal friction to greatly reduce power consumption, while also making the fridge quieter and more durable. That is why LG confidently offers a 10-year warranty on the Inverter Linear Compressor motor.
Non-plumbing Water Dispenser – Eliminates the need for installation service fees, and an easy-to-clean filter that does not require replacement. Who has time to wait for repairs as the Olympics roll?
LED Display & Lighting– The exterior touch LED display operates all functions from one easy-to-use panel, while the bright interior LED lighting eases interior navigation, and emits less heat to save energy and conserve a longer lifespan.
RRP: S$4,999
LG Optimus True HD LTE
You're commuting but you want to catch the riveting table tennis final between Singapore and China. How do you make sure you can watch the match in real time on your smartphone? And how do you make sure your well wishes reach Team Singapore in time?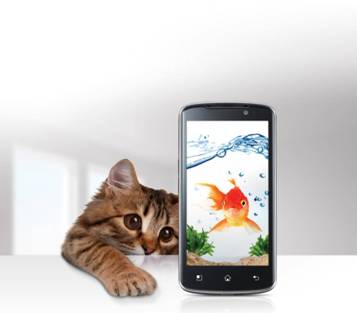 The Optimus True HD LTE features a striking 4.5–inch "True HD IPS" display which offers advanced resolution,brightness and clarity, and shows colors in their most natural tones, as they were meantto be seen.
HDMI (High Definition Multimedia Interface) andDLNA (Digital Living Network Alliance) – Enablescontent sharing seamlessly, especially screen shots of the beautiful forms of the Olympic Divers, over a fast LTE network with your fellow Diving fans.
1830mAH battery life – Don't worry about your one-hour viewing of the football matches draining your battery. The IPS display technology doubling power efficiency as compared to competitors and the battery is considerably more powerful as compared to previous LG Optimus smartphones.
True HD IPS display – The 4.5-inch 1280 x 720 (16:9 ration) True HD IPS display gives users sharp and crisp images with 2.76 million (1280 x 720 x 3 RGB) sub-pixels, showing clear superiority in colour accuracy, clarity, natural colour and battery efficiency, and providing the ultimate viewing experience for HD content. You never have to miss another moment of Michael Phelps in all his glory.
Audio Technica Headset – This free gift with purchase worth $168 ensures you can get surround sound without having to bother the other commuters around you. Your Olympics-viewing is yours alone.
RRP: S$898
LG Optimus Max
If what you're really looking for is a handset that can show you the spectacular Olympics coverage in all its 3D glory, then the LG Optimus Max might be the perfect match for you…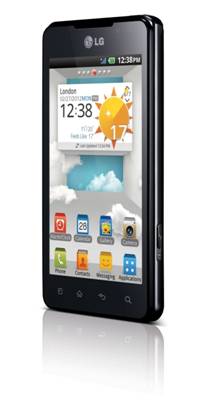 The LG Optimus Max's powerful 1.2GHz Dual-Core processor is perfect for immersive Olympics viewing on the go with its 1,520mAh battery, and you don't have to miss on Tweeting or Facebook-ing your favourite Olympic moments too!
Don't fall back on catching up with the Olympics, and don't miss out on the true agility and skill displayed by your favourite Olympic gymnasts in glasses-free 3D!
True Performance Muscle – The ultra-powerful 1.2GHz Dual Core Processor allows you to browse the web, Whatsapp, Tweet and watch the Olympics at maximum speed.
4.3″ Vibrant Display – The large view canvas provides rich colours and 520 NIT brightness allows for superior readability and greater comfort for the eyes.
2D – 3D Conversion – LG's HRZ Engine converts flat 2D content to lifelike 3D content at the click of a button. This means watching all-aroundgymnasticschampion Kohei Uchimura on the go as if you were sitting right in front of him!
Sleeker Design – At 9.6mm, the harmonized phone design doesn't add weight to your pocket or handbag.
RRP: $698
That's the London right there in your living room!
Get $120 cashback when you apply for a Citibank card at www.citibank.com.sg!