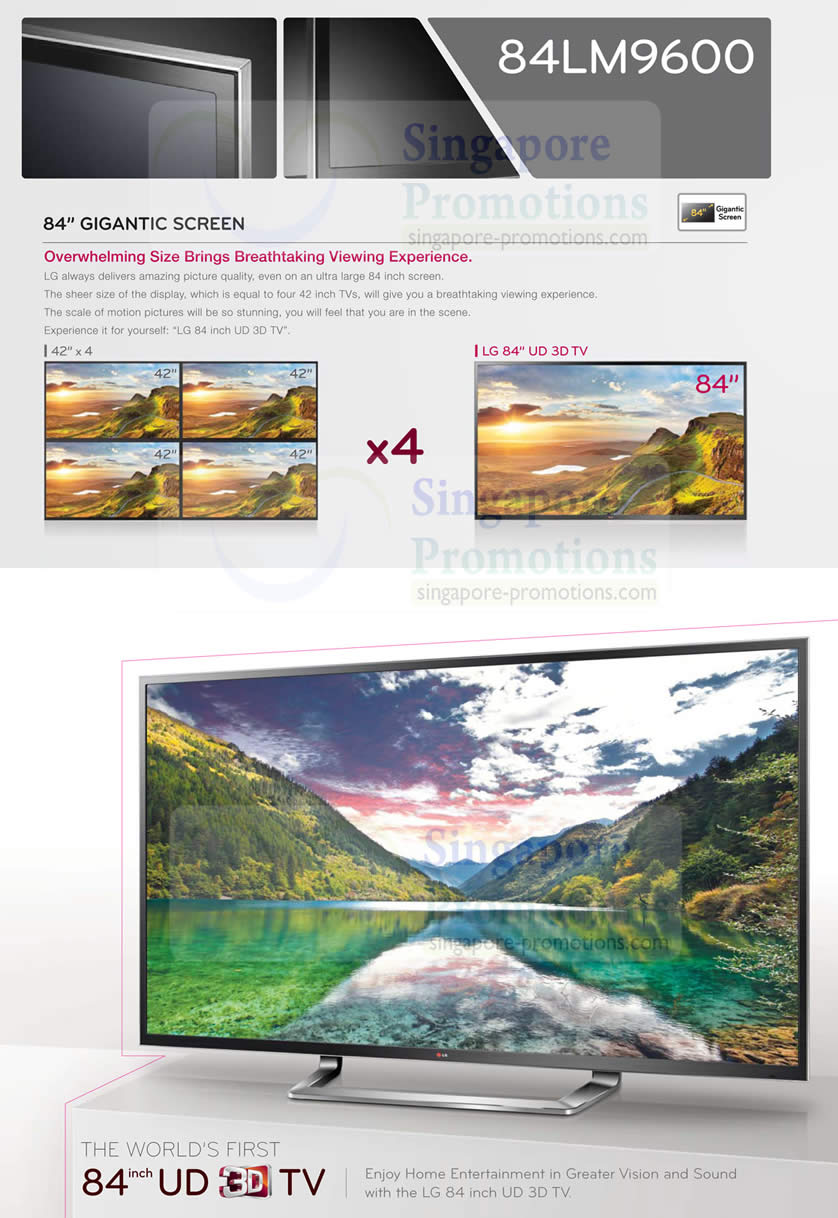 We are now on Telegram
Having unveiled the world's first 84- inch Ultra Definition (UD) 3D TV at this year's IFA trade show in Berlin, LG Electronics (LG) has now brought its trail-blazing UD 3D TV to Singapore.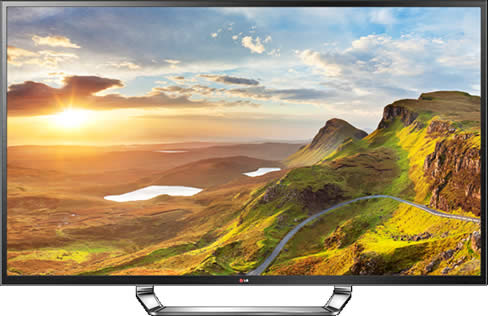 LG's UD 3D TV is the company's response to growing consumer demand for larger, more immersive 3D screens with improved picture quality.
LG further demonstrates its commitment to consumers' needs with the introduction of several new smart features which provide greater convenience and simplified interaction. The final result is a remarkable TV with a breathtaking 84-inch screen and innovative display technologies that collectively set a new standard for home entertainment.
"LG's unparalleled UD 3D TV is a leap forward in technology that raises the bar for the industry," said Mr. Scott Jung, Managing Director of LG Electronics Singapore. "It represents a whole new level of home viewing experience, offering a dream combination of brilliant Ultra Definition, comfortable Cinema 3D and engaging SMART TV functions."
LG UD 3D TV boasts superb picture quality with 8 million pixels per frame, four times the resolution (3840×2160) of existing Full HD TV panels. This is largely due to LG's advanced LG Triple XD Engine. The additional Resolution Upscaler Plus allows images from external sources such as hard drives, mobile devices and user-generated content websites to be rendered in perfect detail, which solves the long-suffered problem of losing picture quality when viewing such files on larger screens.
LG has also equipped its UD 3D TV with CINEMA 3D technology to ensure the impressively large display provides the most immersive and exciting viewing experience possible. For instance, the 3D Depth Control adjusts the virtual distance between on-screen objects to offer more immersive 3D images. The 3D Sound Zooming feature then analyzes the on-screen objects to generate sound according to their location and movement.
LG's Magic Remote allows users to intuitively access and navigate the Home Dashboard. Here they can easily enter LG's Smart TV ecosystem, which includes approximately 400 apps and access to a growing range of premium content services such as 3D World. Offering a wealth of content, LG's 3D World has a wide array of premium 3D movies and games.
Smart Share Plus enables access to even more media content from external devices such as laptops, mobile phones, tablets and flash memory drives can also be easily accessed. The embedded 2D to 3D conversion engine expands the availability of 3D content to near-limitless levels. Finally, the Dual Play feature takes co-op gaming to a whole new level, allowing gamers to sit side-by-side and simultaneously see different images by wearing special glasses. This means that each gamer sees their part of the game across all 84 inches, instead of just half of the screen.
LG's UD 3D TV features a 2.2 speaker system consisting of two 10W speakers and two 15W woofers, which take the exhilaration of the cinema sound system into the home. The woofers reinforce the sound system to produce a lush audio experience that perfectly complements the extraordinary visuals produced by the massive screen.
LG's 84-inch UD 3D TVs will be available from November 2012 onwards, with a pre-order starting on October 3, 2012, at a recommended retail price of S$24,999.
Click on thumbnail[s] to enlarge.