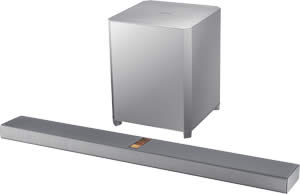 Latest digital audio line-up features integration of wireless and multiroom technology across flagship products
Samsung has announced an expanded roster of digital audio systems, all aimed at boosting the entertainment experience across the home.
This year, Samsung has greatly expanded the ways consumers can enjoy quality sound in every room of the house with its new multiroom offering, as well as its integration of wireless and multiroom technology across its 2014 flagship soundbar, Blu-ray player and home entertainment system products.
"Samsung's additions to our digital audio line-up this year allow consumers the ease of enhancing their home entertainment experience. The advancement of our audio technology offers consumers not only superb sound quality and innovative design, but also the versatility of wireless support, to meet with their growing demand for solutions that offer the ability to manage multiple audio sources, " said Stanley Goh, Vice President, Consumer Electronics, Samsung Singapore.
Samsung Wireless Audio Multiroom Speaker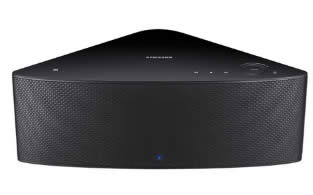 The Samsung Wireless Audio Multiroom Speaker enables music lovers to enjoy tether-free entertainment in any room in the house, from various music sources. The flexible speakers can be used alone or in combination with the Wireless Audio – Multiroom Hub and additional M7 speakers to create a multiroom, multichannel surround sound system.
Easy plug-and-play installation makes network set-up a breeze between Samsung AV products. Users simply have to connect the wireless speakers and Multiroom Hub to a router, plug in, and download the free app to effortlessly control multiple speakers and audio sources from a smartphone.
Samsung Wireless Audio Multiroom Speaker offers visual harmony within any room environment. Its unique design caters for a wide variety of placement choices, allowing it to fit snugly in the corner of the wall as if it were custom-designed for the space. It can also be positioned vertically or horizontally for maximum versatility.
The Samsung Wireless Audio Multiroom Speaker is available from June 2014 at an RRP of $549 at all major consumer electronics stores.
Samsung HW-H751M Wireless Multiroom Soundbar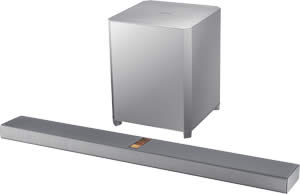 Samsung's HW-H751M Wireless Multiroom Soundbar amplifies any home entertainment experience with 320W of great sound.
Delivering full cinematic and life-like sound to enhance the home theatre experience, the Soundbar combines the warmth and natural sound of analogue with the latest digital audio technology to deliver a rich and powerful sound. With its sleek, metallic design, the HW-H751M is set to look as good as it sounds when paired with a large screen TV. The unit is also compatible with Samsung's growing roster of Wireless Audio – Multiroom products to further expand music options in the home.
The Samsung HW-H751M Wireless Multiroom Soundbar is now available at an RRP of $899 at all major consumer electronics stores.
Samsung HW-H600 SoundStand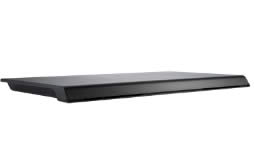 The HW-H600 SoundStand is designed to fit under TVs ranging in size from 32 inches to 55 inches. Its Multi-direction technology provides rich 4.2-channel sound in a sleek, low-profile (1.4″) design. It is the perfect accompaniment to a bedroom TV, or a main TV in a smaller space, where a complex sound system will not fit.
Both the Soundbar and the SoundStand make it easy and convenient for consumers to set up a wireless connection with the TV. They also support Samsung's TV Sound Connect feature, which outputs TV audio through the devices via Bluetooth. This greatly simplifies and streamlines installation of either system at home. With Bluetooth, consumers can connect either device to a variety of mobile devices and experience the same great sound.
The Samsung HW-H600 SoundStand is now available at an RRP of $549 at all major consumer electronics stores.
Samsung Wireless Audio Multiroom Speaker Product Specifications
Model Code
WAM750/751
General Feature
Number of Channel
2
Total Power
Match Sonos Play:5
Colour
Black, White
Buttons on the Top-panel
Internet Radio Preset, Bluetooth, TV SoundConnect, Wheel Touch Scroll Volume Dial, Mute
Internet Radio Preset button
Up to 3-station by toggling
Top-panel Touch button LED
White
Buttons on the Back/Side
WPS(w router), Pairing(w HUB)
Status LED
Blue, Red
Decoding Format
AAC
DRM-free only
MP3
Up to 320kbps
WAV
Yes
WMA, WMV(1/2/3/7/9)
Yes
OGG
Yes
FLAC
Up to 44.1kHz/16bit
Audio Feature
Dolby Digital
Ready
DTS
Ready
Connectivity
AllShare
Yes
Wireless LAN
Built-in (2.4/5GHz Dual Band)
WPS
Yes
Bluetooth
Yes
TV SoundConnect
Yes
NFC
Yes
USB
Service Only
Digital Input (Optical/Coaxial)
No
Digital Output (Optical/coaxial)
No
Audio Input
3.5 mm (1 each)
Audio Output
No
Ethernet
Yes
Ethernet Switch (Daisy Chain)
N/A
Playback
Compatibility
Party Mode
(Play Same Song Simultaneously)
Yes
Multi-Room, Multi-Zone Support
Yes
Play Music on iOS
Yes
Play Music on Android
Yes
Play Music on PC/NAS
Yes
iTunes Library Import
Yes
Seamless Play (NFC tagging)
Yes
Surround Multi-Channel Play (2014)
Yes
Music Service
Internet Radio
TuneIn
Music Service
Deezer, 8 Tracks, Spotify Connect, 7 Digital
Usability
Plug & Play Installation
Yes
Stereo Pairing
Yes
Installation Position Sensor
Yes
Analogue Output Volume Control
N/A
Auto-detecting Audio Input
Yes
Control Device
iOS
4.3 and above
Android
2.3.3 and above
Windows
XP and above
(available in early 2014)
Mac
OS X 10.0 and above
(available in early 2014)
Special Feature
Wall Mounting
Sold Separately
Speaker
Speaker Enclosure Type
Closed Type
Tweeter
19 mm (2 each)
Mid-Range
56 mm (2 each)
Woofer
4 " (1 each)
Dimension
Product Dimension (WxHxD)
402 x 194 x 137 mm
Gross Dimension (WxHxD): One Packing
654 x 330 x 192 mm
Weight
Product Weight
3.8 kg
Gross Weight: One Packing
4.8 kg
Power
Stand-by Power Consumption
7 W
Operating Power Consumption
24 W
Free Voltage
Yes
Accessory
Remote Controller
Remote app. available
User Manual
Available on the website
Quick Setup Guide
Included
Manual Language
English, Spanish, French, German, Dutch, Norwegian, Swedish, Danish
NFC Sticker (Install Remote app)
Yes
Power Cable
Yes
Power Adaptor
N/A
LAN Cable
No
Stand
Included (Vertical Foot Stand)
Samsung HW-H751M Wireless Multiroom Soundbar and HW-H600 Sound Stand Product Specifications:
Model Code
HW-H751M
HW-H600
General Information
Series
700
Platform (AV)
FOX-B
ESS C2P
# of Channel (DSP)
4.1
4.2
# of Channel (Amplifier)
4
6
Total Power (W)
320W
80W
Speaker Power (W)
(T40+40)+(F40+40)
(T10+10)+(M10+10)+(S20+20)
Speaker Reference THD / Impedance/ Frequency
1% / 6Ω / 1KHz
10% / 8Ω / 1KHz
Speaker Type
Closed Enclosure
Bass Reflex
Subwoofer Power (W)
160W / 10% / 100Hz
20+20 / 10% / 100Hz
Subwoofer Impedance
3Ω
4Ω
Subwoofer Type
Wireless Active
Built-in
Subwoofer Enclosure Type
Bass Reflex
Subwoofer Driver Size
8.0″
Frequency Response (Amp)
20Hz~20KHz
Supply Country Voltage (220V/60Hz, 120V/60Hz)
Option
Power Plug Type (CP2/ AP2/ EP2)
Option
Instruction Book Language (EN/ FR/ GR/ KR)
Option
Packing Type
1 Packing
Colour/ Finish
Black
Audio
Amp Type
Vacuum Tube
Unit Type
Pulp
Wireless HD Codec
Samsung Codec
Samsung Codec
3D Sound Plus
No
No
Virtual Surround
No
No
Vertical Surround
No
No
3D Depth Sound
No
No
# of DSP
7
8
DSP
Music, News, Cinema, Drama, Game, Football1, Football2, Standard
Music, News, Movie, Drama, Game, Football1, Football2, Standard
Installation Position Sensor
Yes
No
Auto Sound Calibration (ASC)
No
No
Surround Sound Expansion (Sweet Spot Enlargement)
Yes(4CH)
Yes
Night Mode
Yes
No
Smart Volume
No
No
Tone(Bass, Treble) : ±3dB(0.5dB Step) Mid
Yes
Yes (Woofer ± 3dB, Treble)
Crystal Sound (Discrete Amp)
Pro
Pro
A/V Sync
Yes
Yes
HDMI Auto AV Sync
No
No
MP3 Enhancer
No
No
Dolby Digital
Yes
Yes
Dolby Pro Logic II
No
No
Dolby Pro Logic IIx
No
No
Dolby Pro Logic IIz
No
No
Dolby Digital EX
No
No
Dolby Digital Plus
No
No
Dolby True HD
No
No
DTS
Yes
Yes
DTS ES Discrete 6.1
No
No
DTS 96/24
No
No
DTS Neo 6
No
No
DTS-HD Master Audio
No
No
Multi-Channel PCM Processing
No
No
HD Audio
Yes
No
Video Feature
3D Video Pass
Yes
Yes
4K Video Pass
No
No
Deep Colour & xvYCC
Yes
Yes
Compatible File
MP3
Yes
Yes
WMA
Yes
Yes
AAC
Yes
Yes
OGG
Yes
Yes
FLAC
Yes
Yes
WAV
Yes
Yes
AALC
Yes
No
AIFF
Yes
No
Network
Wireless Frequency Band
2.4GHz
No
Air Play
No
No
Internet Radio
Yes
No
All Share (DLNA)
No
No
Ethernet
Yes
No
Wi-Fi
Yes
No
Connectivity
# of HDMI (In / Out)
1 / 1
1 / 1
HDMI Version
1.4
1.4
Anynet + (HDMI-CEC)
Yes
Yes
ARC (Audio Return Channel)
Yes
Yes
USB Host
Yes
Yes
USB Version
High Speed 2.0
Full Speed 1.1
Bluetooth
Yes
Yes
Bluetooth Version
3.0
2.1 EDR
TV Sound Connect
Yes
Yes
NFC
Yes/No
Yes/No
BT Power On
Yes
Yes
Auto Power Link
Yes
No
# of Digital Input (Optical / Coaxial)
1 / 0
1 / 0
# of Audio Input
1
1
ASC Mic Jack
No
No
SD Card
No
No
Made for iPod/ iPhone
No
No
iPod Dock Cradle Included
No
No
Galaxy Phone/ Galaxy Pad
No
No
# of Component (In/ Out)
No
No
# of Composite (In/ Out)
No
No
Multi-Channel input
No
No
Front Analogue A/V Input
No
No
Headphone Output
No
No
AUI
No
No
Tuner
FM
No
No
RDS
No
No
AM
No
No
# of Preset
N/A
N/A
Other Features
Extra Feature
N/A
N/A
Dimension

(TBD)

SPK Net Dimension(WxHxD)
943 x 57 x 120 mm
735 x 35 x 360 mm (w/o foot)
735 x 36.5 x 360 mm
Subwoofer Net Dimension(WxHxD)
305 x 401 x 305 mm
–
Gross Dimension (WxHxD) : One Packing
1006 X 455 X 346
888 x 100 x 424
Weight

(TBD)

Weight (kg)
3.5 Kg
4.4 kg
Subwoofer Net Weight (kg)
10.6 Kg
–
Gross Weight (kg): One Packing
15.7 Kg
6 kg
Power
Standby Power Consumption (W)
0.45W
0.45W
Subwoofer Standby Power Consumption (W)
0.45W
–
Running Power Consumption (W)
36W
25W
Subwoofer Running Power Consumption (W)
20W
–
Free Voltage
No
No
Energy Star
No
Yes
Accessory
ASC MIC
No
No
Remote
Yes
Yes
FM Antenna
No
No
Audio Cable
Yes
Yes
HDMI Cable
No
No
Optical Cable
No
No
Wallmount Kit
Yes
No
Screw
Yes
No
Battery
Yes
Yes
Loading Quantity
40ft
264
1440
20ft
120
690
Multiroom
Multi-SPK
Yes
No
Multi-Channel
Yes
* Specifications are accurate as at time of print and are subject to change without prior notice
Get $120 cashback when you apply for a Citibank card at www.citibank.com.sg!