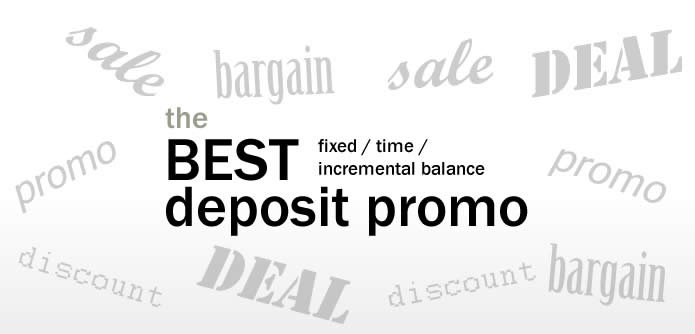 Deposits have a much lower risk as compared to other volatile products. They offer a better peace of mind and a higher level of assurance that your money will always be there
Note: Terms & conditions apply for the following promotions. Be sure to read in detail before going in for it.
In a heavily summarised definition:
Fixed / Time deposits require you to place funds (usually fresh funds) in a account for a specified amount of time
Incremental balance promotions require you to increase your average balance of your account from a defined period with fresh funds.
Fresh funds refer to funds transferred from accounts outside the bank. Over-the-counter or machine cash deposits are usually fine too but do take note banks may charge for large cash deposits
Newer promotions are added to the bottom of the list
Singapore Savings Bonds – Government Security; High p.a.; Min $500; Requires free CDP account; No penalty for early withdrawal; Interest payments every 6 months after issuance
CIMB StarSaver Account 0.8% p.a. on the entire account balance (min $5,000 balance)
Standard Chartered: Earn up to 1.90% p.a. when you deposit fresh funds into eSaver from 1 Dec 2019 – 31 Jan 2020
Hong Leong Finance: Earn up to 1.73% p.a. with their latest fixed deposits promotion from 2 Jan (NEW)
Sing Investments & Finance: Earn up to 1.75% p.a. with latest fixed deposit promotion from 31 Dec (NEW)
Singapore Savings Bond (SSB): Earn up to 1.75% p.a. in the latest bond! Apply by 28 January 2020 (NEW)
Last updated 14 Jan 2020. Click these links for latest Fixed Deposit or Time Deposit Promo
Found a good offer? Share it in the comments below!
Apply for the Citi Cash Back Card credit card and get S$120 cash back when you apply and spend! Visit www.citibank.com.sg!