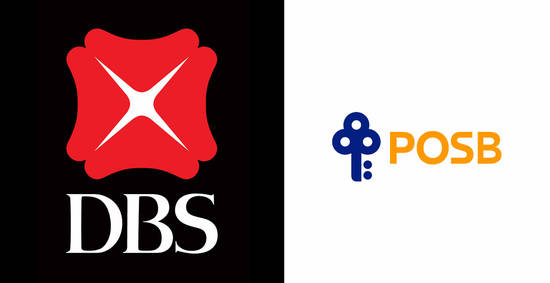 SINGPromos is now on Telegram
DBS/POSB Singapore Dollar (S$) Fixed Deposit Account gives you the opportunity to maximise your savings with attractive interest, while keeping your funds secure.
Update Sep 6: No longer available
Benefits
Affordability and Convenience: fixed deposit amount begin at S$1,000 with a deposit tenor of your choice, and you can begin a new placement via iBanking or at any of DBS/POSB branches
Added value: you may use your S$ Fixed Deposit as collateral for credit facilities (subject to credit approval) and may make a placement using cash.
Eligibility and Requirements
You are eligible for this account if you are at least 12 years old. For customers younger than 12 years, a trust minor account may be opened with a parent or legal guardian who is at least 21 years old.
Note: The maximum 1.30% p.a. only applies to 18 month deposits of up to a maximum of $49,999. Interest rates for tenors of 12 months and above are applicable only to rollover of existing placements at the same tenor.
Rates as of 3 July 2020
| Period | $1,000 – $9,999 | $10,000 – $19,999 | $20,000 – $49,999 | $50,000 – $99,999 | $100,000 – $249,999 | $250,000 – $499,999 | $500,000 – $999,999 |
| --- | --- | --- | --- | --- | --- | --- | --- |
| 1 mth | 0.0500 | 0.0500 | 0.0500 | 0.0500 | 0.0500 | 0.0500 | 0.0500 |
| 2 mths | 0.0500 | 0.0500 | 0.0500 | 0.0500 | 0.0500 | 0.0500 | 0.0500 |
| 3 mths | 0.1500 | 0.1500 | 0.1500 | 0.0500 | 0.0500 | 0.0500 | 0.0500 |
| 4 mths | 0.1500 | 0.1500 | 0.1500 | 0.0500 | 0.0500 | 0.0500 | 0.0500 |
| 5 mths | 0.1500 | 0.1500 | 0.1500 | 0.0500 | 0.0500 | 0.0500 | 0.0500 |
| 6 mths | 0.2000 | 0.2000 | 0.2000 | 0.1000 | 0.1000 | 0.1000 | 0.1000 |
| 7 mths | 0.4000 | 0.4000 | 0.4000 | 0.1000 | 0.1000 | 0.1000 | 0.1000 |
| 8 mths | 0.6000 | 0.6000 | 0.6000 | 0.1000 | 0.1000 | 0.1000 | 0.1000 |
| 9 mths | 0.9500 | 0.9500 | 0.9500 | 0.1000 | 0.1000 | 0.1000 | 0.1000 |
| 10 mths | 1.1000 | 1.1000 | 1.1000 | 0.1000 | 0.1000 | 0.1000 | 0.1000 |
| 11 mths | 1.1000 | 1.1000 | 1.1000 | 0.1000 | 0.1000 | 0.1000 | 0.1000 |
| 12 mths | 1.1500 | 1.1500 | 1.1500 | 0.1500 | 0.1500 | 0.1500 | 0.1500 |
| 18 mths | 1.3000 | 1.3000 | 1.3000 | 0.1500 | 0.1500 | 0.1500 | 0.1500 |
| 24 mths | 0.9000 | 0.9000 | 0.9000 | 0.1500 | 0.1500 | 0.1500 | 0.1500 |
| 36 mths | 0.8500 | 0.8500 | 0.8500 | 0.1500 | 0.1500 | 0.1500 | 0.1500 |
| 48 mths | 0.7500 | 0.7500 | 0.7500 | 0.1500 | 0.1500 | 0.1500 | 0.1500 |
| 60 mths | 0.7500 | 0.7500 | 0.7500 | 0.1500 | 0.1500 | 0.1500 | 0.1500 |
For more info, click here