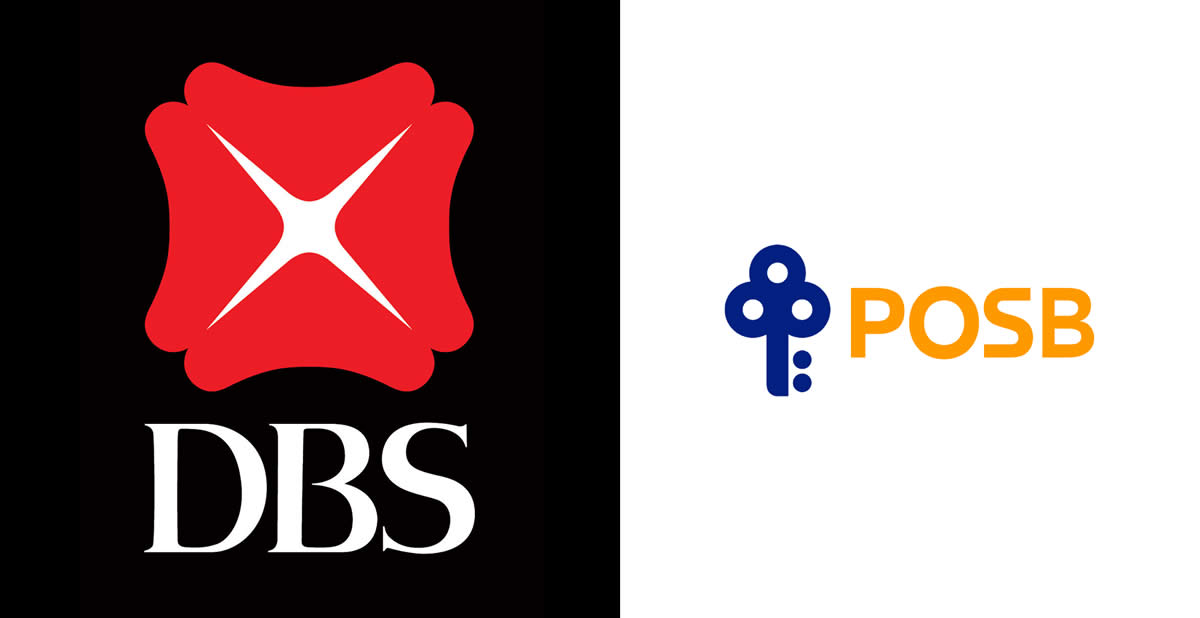 Due to COVID-19, some offers may no longer be valid or temporarily suspended. Please verify the validity (even if it says "ON TODAY" below) before heading down

SINGPromos is now on Telegram. Click here to follow us now
DBS/POSB Singapore Dollar (S$) Fixed Deposit Account gives you the opportunity to maximise your savings with attractive interest, while keeping your funds secure. Valid as of 4 June 2020.
Benefits
Affordability and Convenience: fixed deposit amount begin at S$1,000 with a deposit tenor of your choice, and you can begin a new placement via iBanking or at any of DBS/POSB branches
Added value: you may use your S$ Fixed Deposit as collateral for credit facilities (subject to credit approval) and may make a placement using cash.
Eligibility and Requirements
You are eligible for this account if you are at least 12 years old. For customers younger than 12 years, a trust minor account may be opened with a parent or legal guardian who is at least 21 years old.
Note: The maximum 1.30% p.a. only applies to 18 month deposits of up to a maximum of $49,999
Rates as of 8 May 2020
| Period | $1,000 – $9,999 | $10,000 – $19,999 | $20,000 – $49,999 | $50,000 – $99,999 | $100,000 – $249,999 | $250,000 – $499,999 | $500,000 – $999,999 |
| --- | --- | --- | --- | --- | --- | --- | --- |
| 1 mth | 0.0500 | 0.0500 | 0.0500 | 0.0500 | 0.0500 | 0.0500 | 0.0500 |
| 2 mths | 0.0500 | 0.0500 | 0.0500 | 0.0500 | 0.0500 | 0.0500 | 0.0500 |
| 3 mths | 0.1500 | 0.1500 | 0.1500 | 0.1500 | 0.1500 | 0.1500 | 0.1500 |
| 4 mths | 0.1500 | 0.1500 | 0.1500 | 0.1500 | 0.1500 | 0.1500 | 0.1500 |
| 5 mths | 0.1500 | 0.1500 | 0.1500 | 0.1500 | 0.1500 | 0.1500 | 0.1500 |
| 6 mths | 0.2000 | 0.2000 | 0.2000 | 0.2000 | 0.2000 | 0.2000 | 0.2000 |
| 7 mths | 0.4000 | 0.4000 | 0.4000 | 0.4000 | 0.4000 | 0.4000 | 0.4000 |
| 8 mths | 0.6000 | 0.6000 | 0.6000 | 0.6000 | 0.6000 | 0.6000 | 0.6000 |
| 9 mths | 0.9500 | 0.9500 | 0.9500 | 0.7500 | 0.7500 | 0.7500 | 0.7500 |
| 10 mths | 1.1000 | 1.1000 | 1.1000 | 0.7500 | 0.7500 | 0.7500 | 0.7500 |
| 11 mths | 1.1000 | 1.1000 | 1.1000 | 0.7500 | 0.7500 | 0.7500 | 0.7500 |
| 12 mths | 1.1500 | 1.1500 | 1.1500 | 0.7500 | 0.7500 | 0.7500 | 0.7500 |
| 18 mths | 1.3000 | 1.3000 | 1.3000 | 0.9000 | 0.9000 | 0.9000 | 0.9000 |
| 24 mths | 0.9000 | 0.9000 | 0.9000 | 0.9000 | 0.9000 | 0.9000 | 0.9000 |
| 36 mths | 0.8500 | 0.8500 | 0.8500 | 0.8500 | 0.8500 | 0.8500 | 0.8500 |
| 48 mths | 0.7500 | 0.7500 | 0.7500 | 0.7500 | 0.7500 | 0.7500 | 0.7500 |
| 60 mths | 0.7500 | 0.7500 | 0.7500 | 0.7500 | 0.7500 | 0.7500 | 0.7500 |
For more info, click here