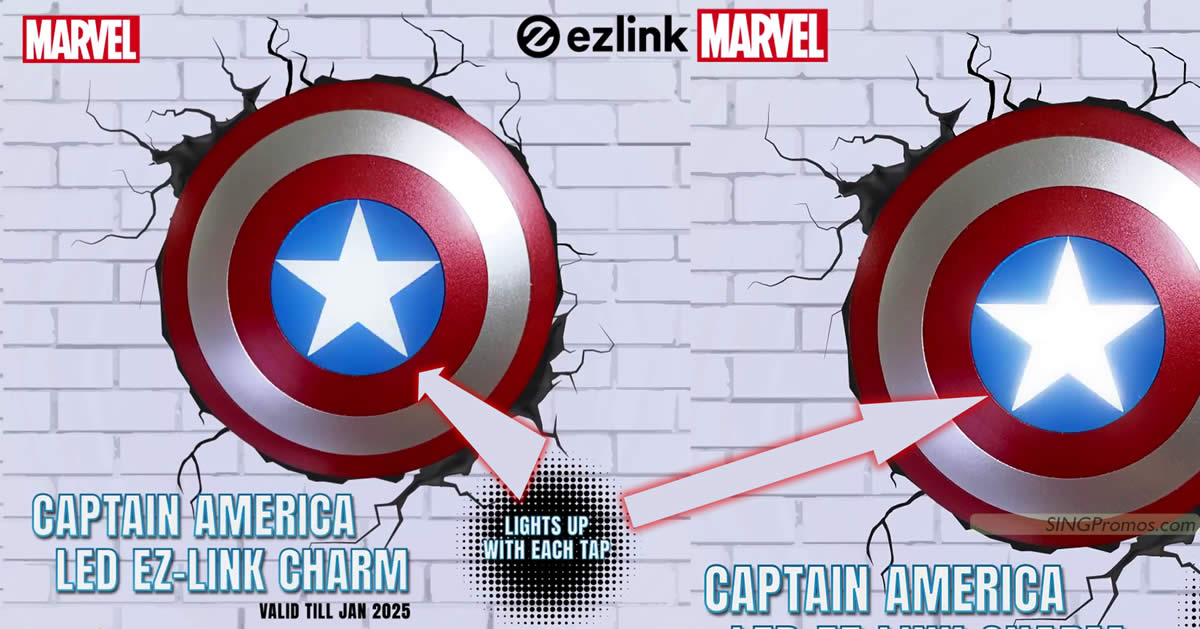 We are now on Telegram
It's time to suit up with the Captain America LED EZ-Link charm.
For only $23.90 each (no load value) at any Challenger store, hurry and get it today! Limited to 5 charms per customer.
Terms and conditions apply.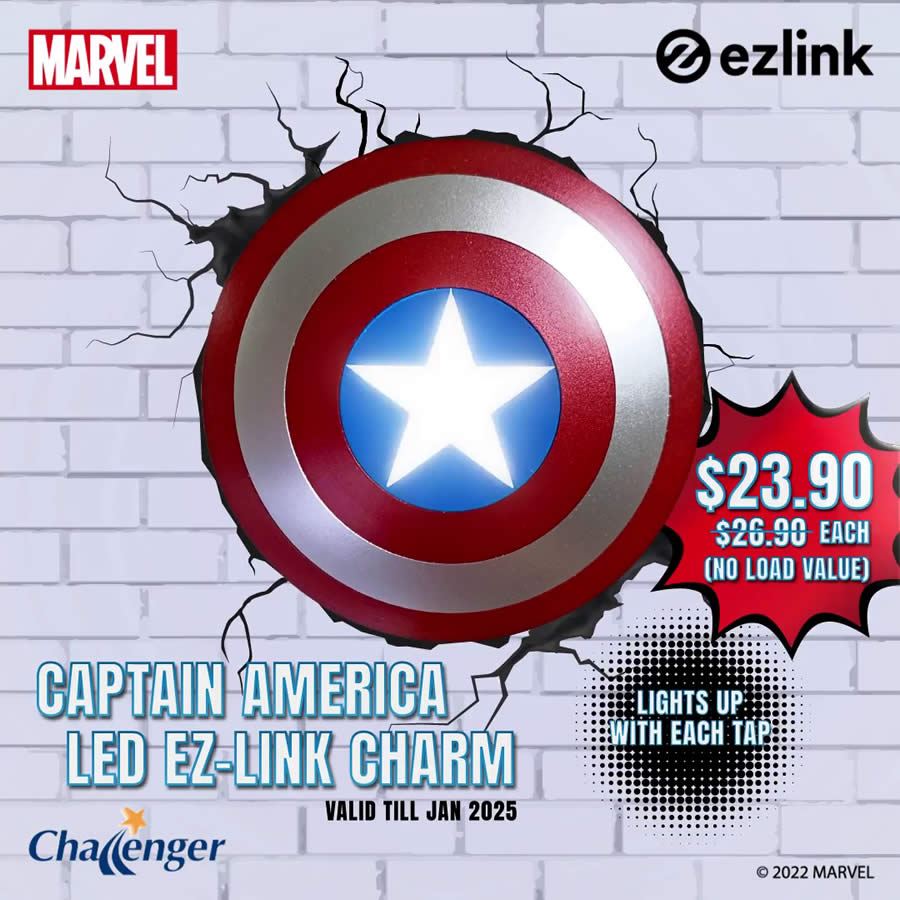 The EZ-Charms series is a special EZ-Link card in the form of a trinket.
It is a form of contactless technology designed by EZ-Link to make using EZ-Link smarter and trendier.
Functioning in exactly the same way as an EZ-Link card, EZ-Charms can be used on buses, trains, taxis and shopping.
It can be topped up at any of the 30,000 EZ-Link acceptance points islandwide!
Find your nearest Challenger outlet here.