Warehouse, Clearance, Big Sales
Find out the latest and upcoming warehouse sales, clearance sales, private sales events and more happening islandwide. Also check out Happenings category for special non-sales events. Get Singapore Warehouse Sales on your Facebook!
It seems we can't find what you're looking for. Perhaps searching can help.
Search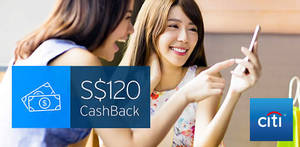 Spend and get S$120 cashback after you successfully apply for selected Citibank credit cards.