We are now on Telegram
Avira has just annoucned that Version 2013 has just arrived and is now available at www.avira.com! Version 2013 is destined to change the way users think about security.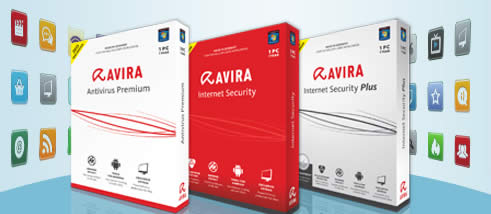 It's not just about PCs anymore: it's about being in control of your security and privacy, no matter how, when or where you connect.
The 2013 version of Avira's Free Antivirus software adds 6 new security features making it the most comprehensive free antivirus products on the market.
These new features give consumers a more secure browsing experience by protecting them from Internet scams and threats, in addition to keeping their computers free of viruses and malware.
That's why the new version of Avira is designed to revolve around each and every user, protecting their PC, smartphone and web privacy.
Version 2013 highlights include:
Protection Cloud – Real-time malware classification and extremely fast system scanning
Browser Tracking Blocker – Stops companies from following and recording your web activities
Website Safety Advisor – Security ratings in your search results?know before you go!
Network Drive Scanning – More protection for you, better security for the whole network
Social Network Protection – Intelligent parental controls for Facebook and other social sites
And check out now: Avira Internet Security Plus 2013! The only protection suite equipped with Avira System Speedup, a nimble utility that cleans out unnecessary data, fixes errors and organizes your system.
Visit www.avira.com for more information