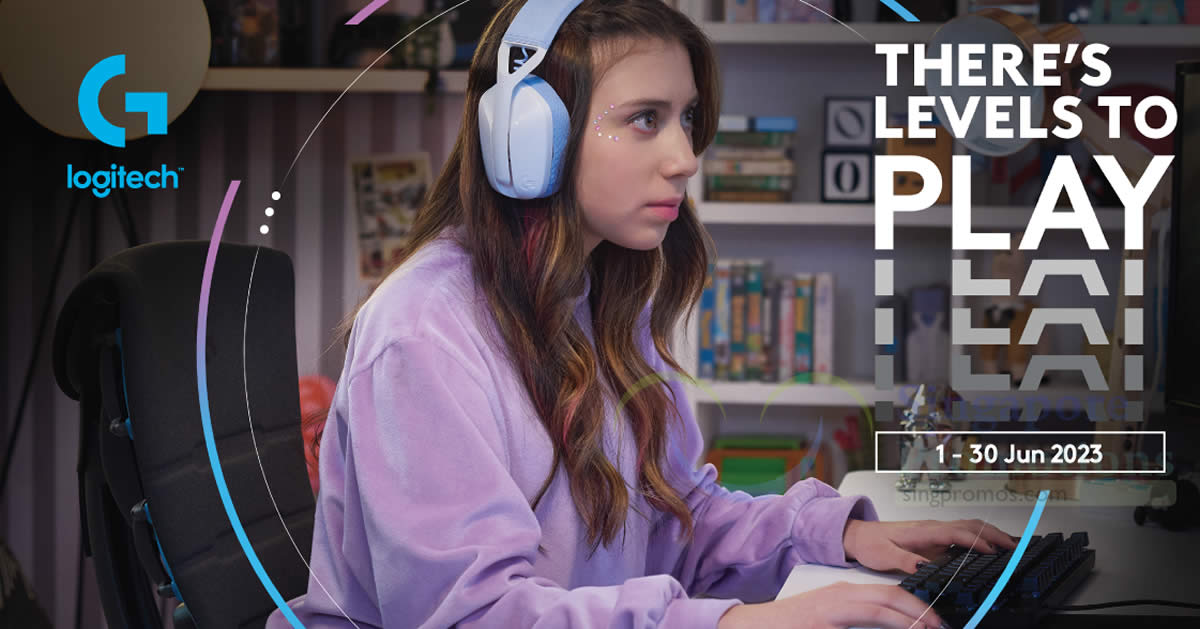 Logitech and Logitech G promotion October Promotion offers till 31 Dec 2023
Not Specified
P8W4D
ON TODAY

| | | | |
| --- | --- | --- | --- |
| Starts | 1 Nov 2023 (Wed) | Ends | 31 Dec 2023 (Sun) |
| Location | Not Specified | | |

We are now on Telegram
Logitech G promotion is happening
November is the month for creators, and Logitech leads the way. From impeccable design to unparalleled functionality, Logitech for Creators champions innovation. Get ready to amplify your creative journey with the Yeti X Microphone, a pinnacle of precision and power. Elevate your craft with every word, song, or podcast. Logitech — empowering creators, redefining excellence.
November brings a gaming revolution with the Logitech G Pro X Wireless Lightspeed Gaming Headset. Designed for the ultimate gaming experience, it delivers unrivaled performance and precision, taking gamers to new heights of immersion and excitement. Get ready to dominate the battlefield and level up your gaming with this exceptional headset!
The MX Master 3S is a cutting-edge mouse combines precision, speed, and comfort, redefining the way users interact with their digital world! With its ergonomic design and customizable controls, the MX Master 3S is a perfect companion for professionals and enthusiasts alike. Experience the future of productivity in the palm of your hand, courtesy of Logitech. Psst, get cheaper deals this month too!
Logitech G proudly presents the G915 Lightspeed Wireless RGB Mechanical Gaming Keyboard. This high-performance, wireless marvel is set to redefine gaming experiences with its lightning-fast response, customizable RGB lighting, and ultra-sleek design. Dive into the future of gaming this month with the Logitech G915 – where every keystroke is 1 step closer to victory!
Experience a creative revolution this 11.11 with Logitech for Creators. Unleash your full potential with the Yeti X Microphone, delivering pristine audio for your content, and the StreamCam, your gateway to professional-quality streaming. Elevate your creative game and captivate your audience like never before.
Unleash the Power of Productivity this November with Logitech! Elevate your iPad experience with the versatile Combo Touch and Slim Folio. From creative work to seamless typing, these accessories are designed for your iPad, offering unmatched functionality. Don't miss out on the exclusive November promotion – discover the perfect match for your iPad today and redefine the way you work and play!
Unleash unparalleled gaming precision with the Logitech G502 X Plus Wireless Gaming Mouse. Elevate your gameplay to new heights with advanced features, customizable controls, and seamless wireless performance. This end-of-year, gear up for victory with exclusive promotions on the Logitech G series. Dominate every play, conquer every challenge – it's not just gaming, it's winning with Logitech G.
Capture the brilliance of the season with the Logitech Brio 500 Full HD Webcam. Elevate your video calls and content creation with crystal-clear visuals. This year-end, experience superior performance and clarity – the perfect way to wrap up your tech wishlist. Unleash the power of precision with Logitech. Your moments, vividly defined.
Get yours today at all major IT retailers near you or the official online stores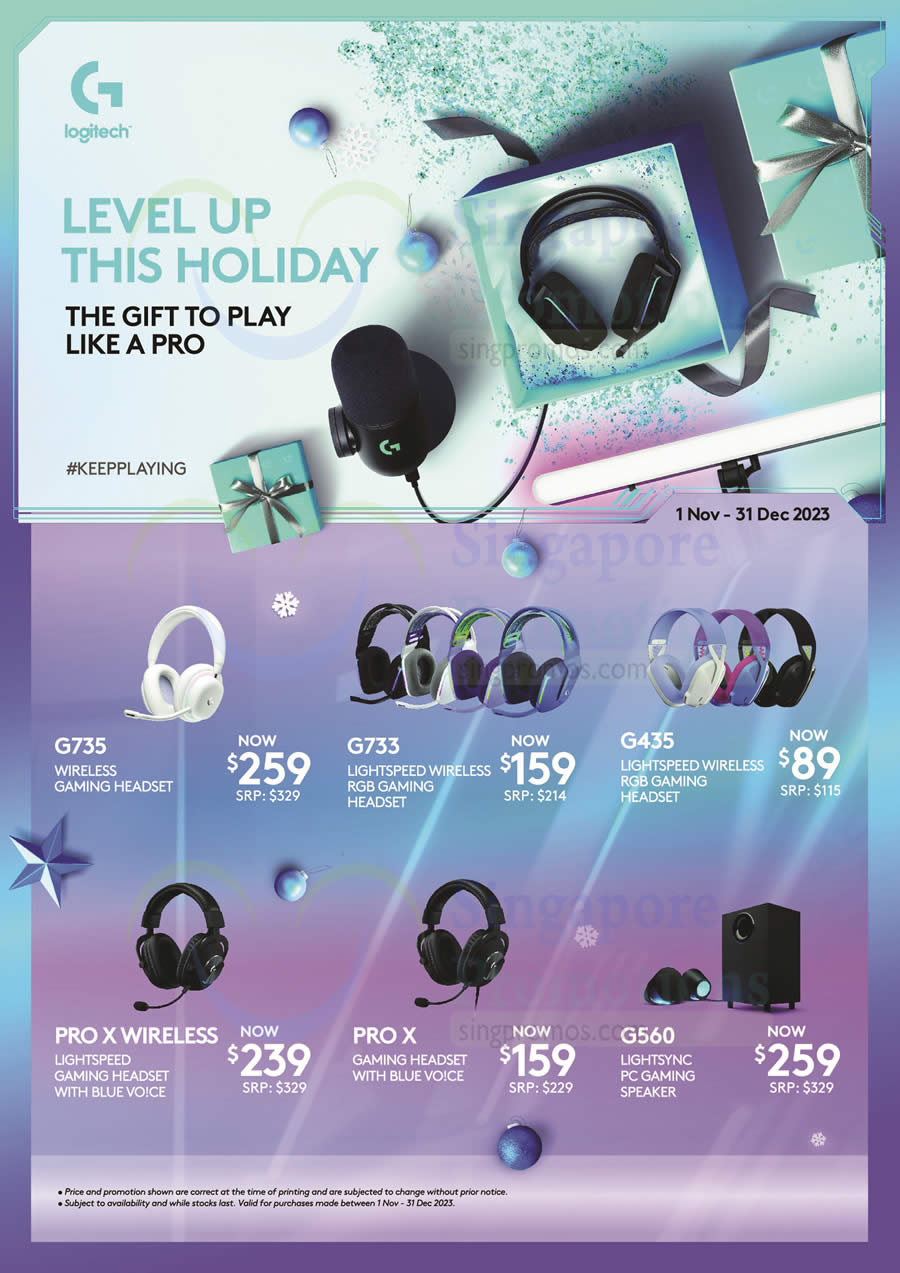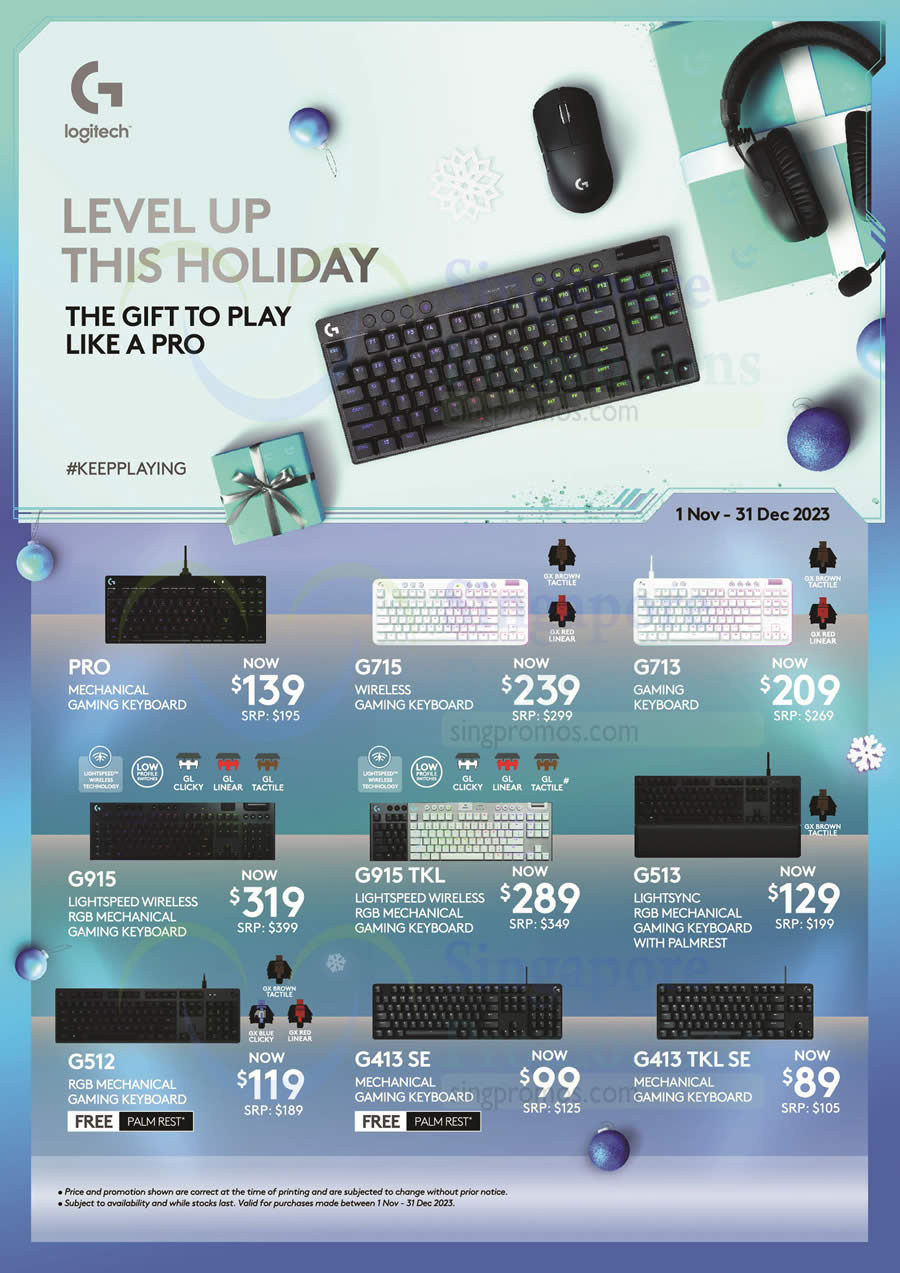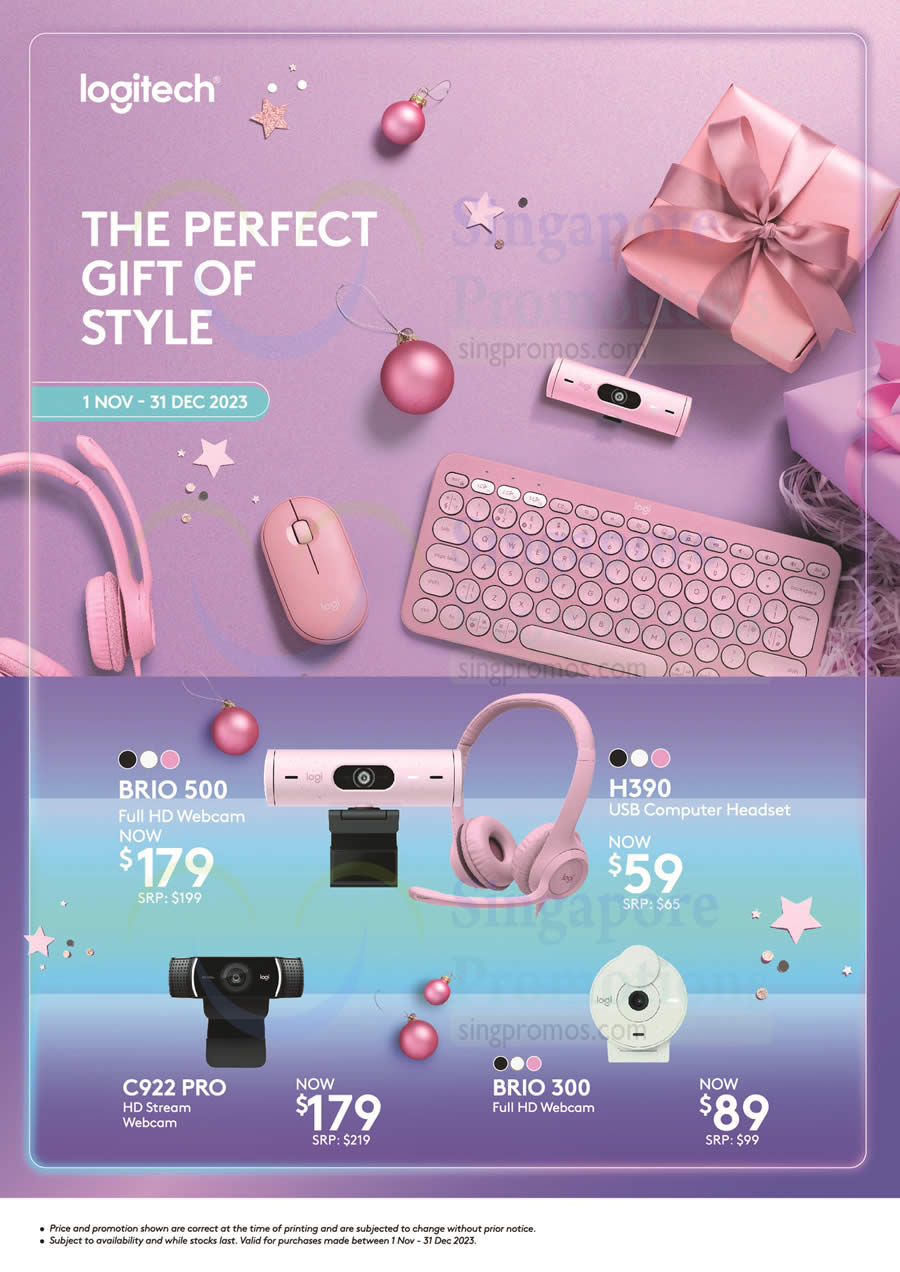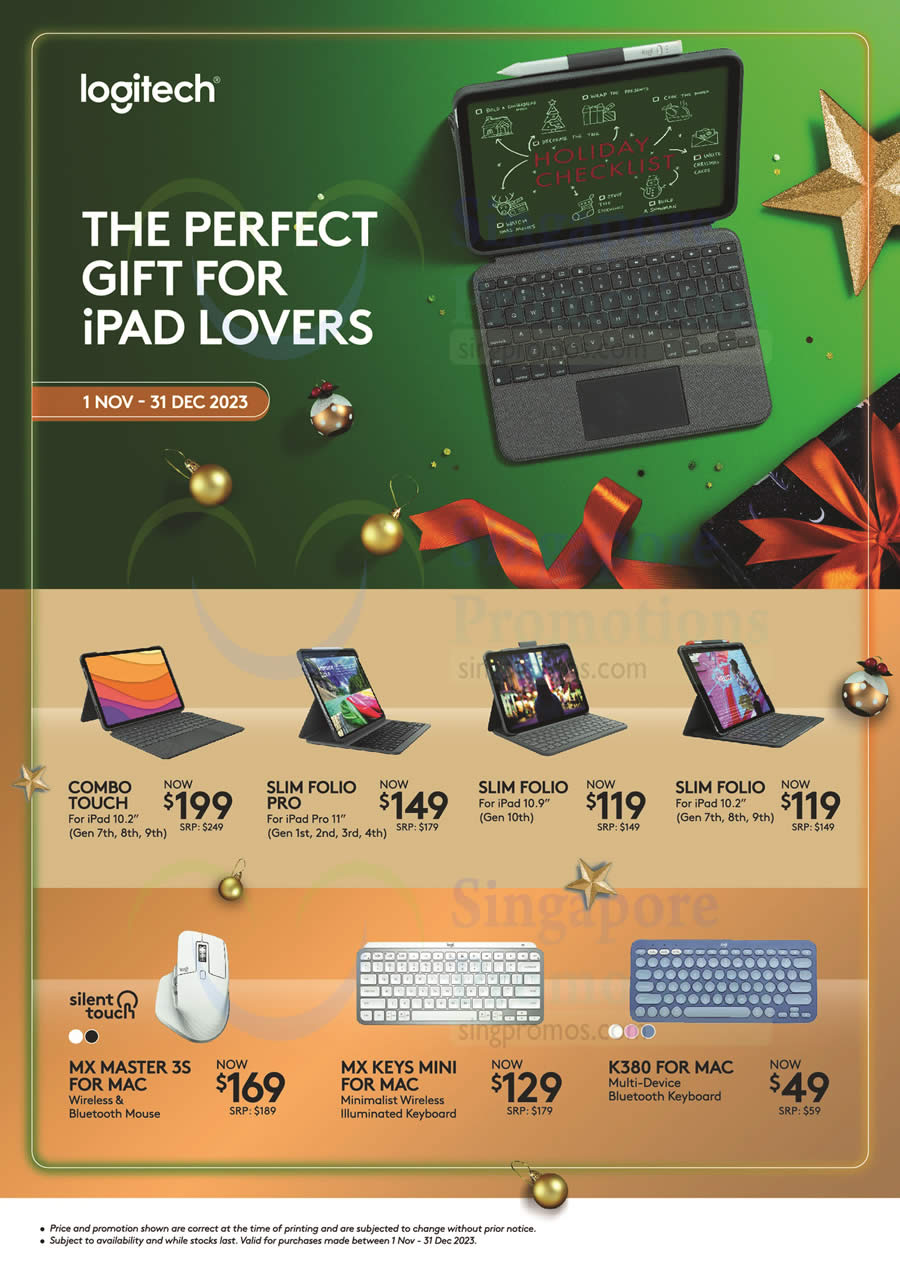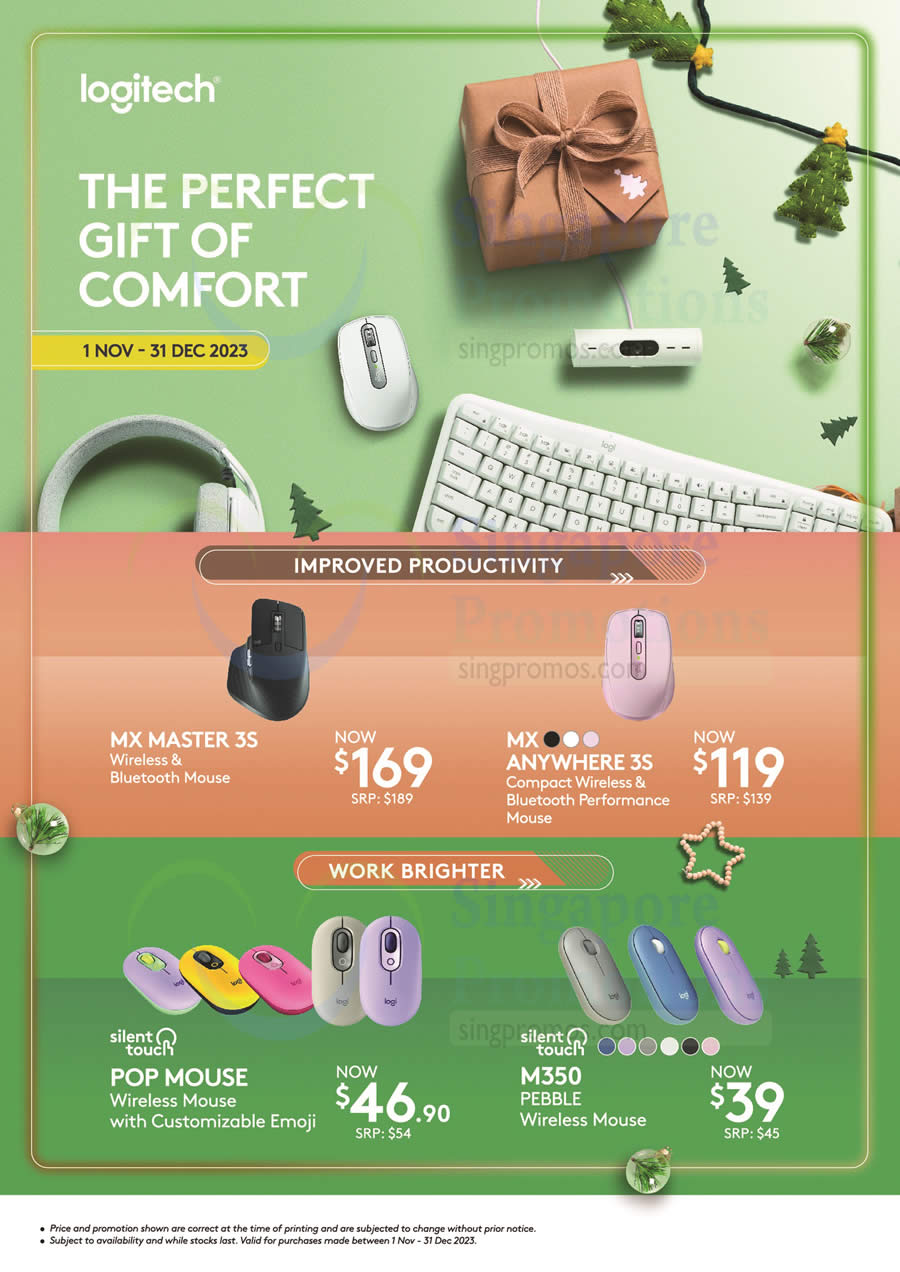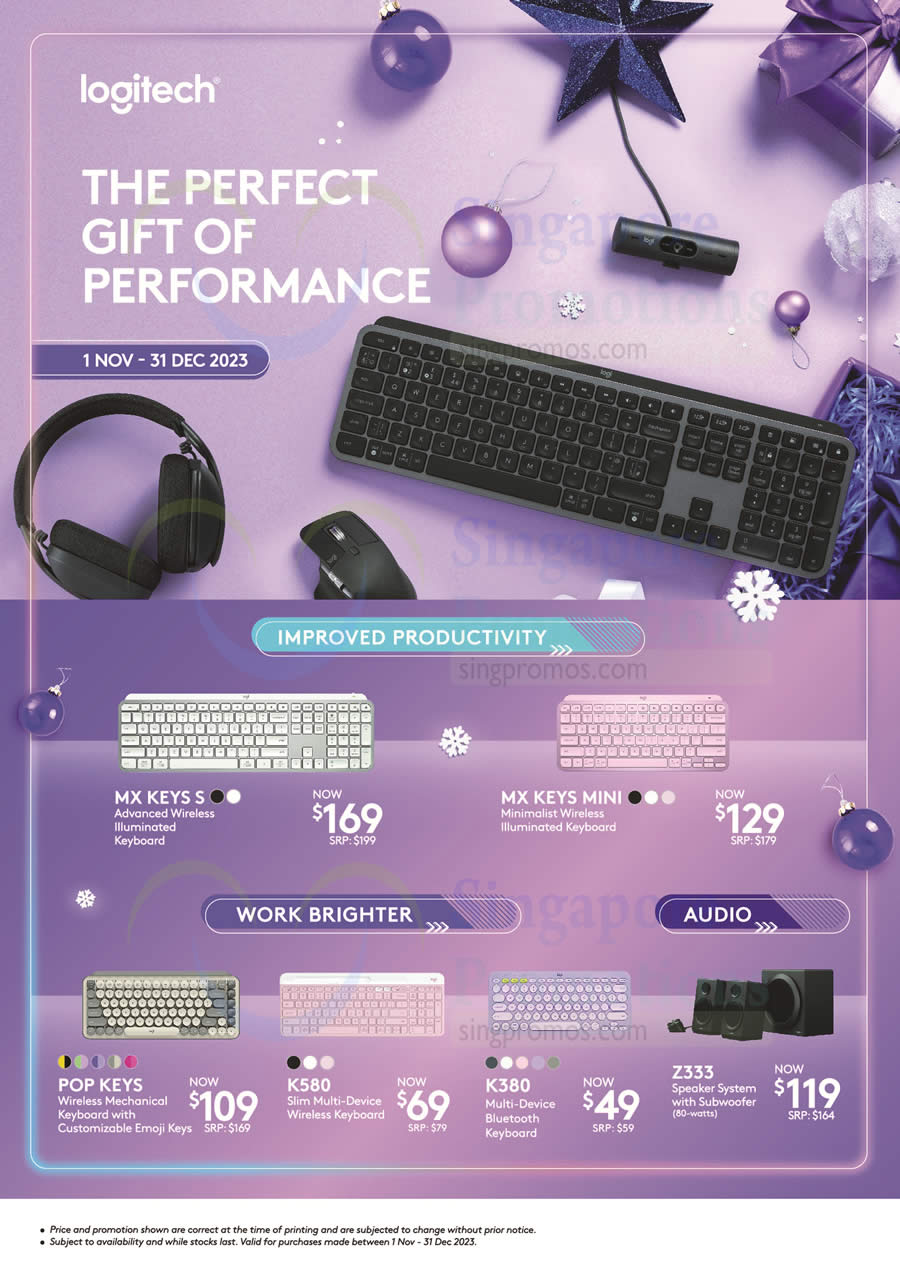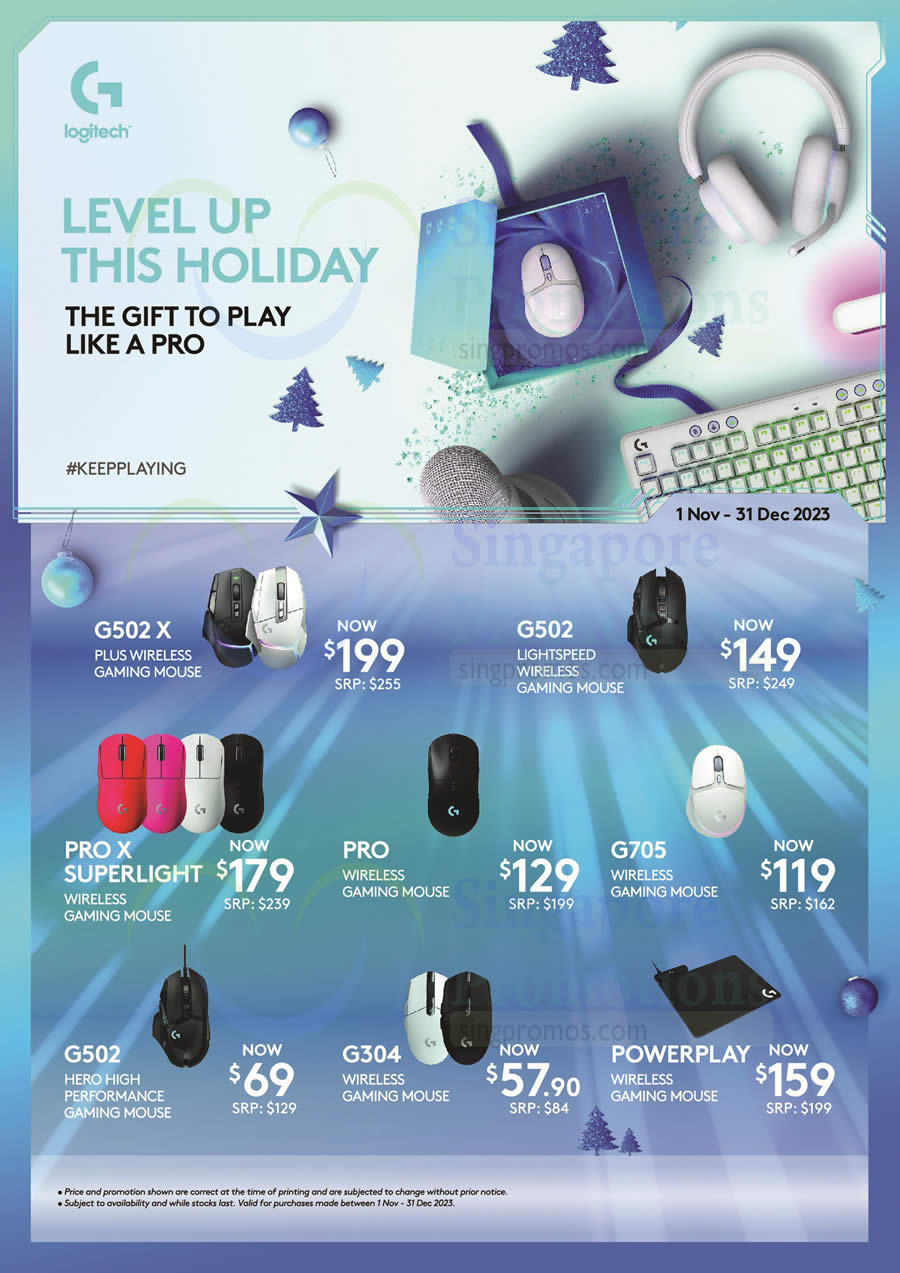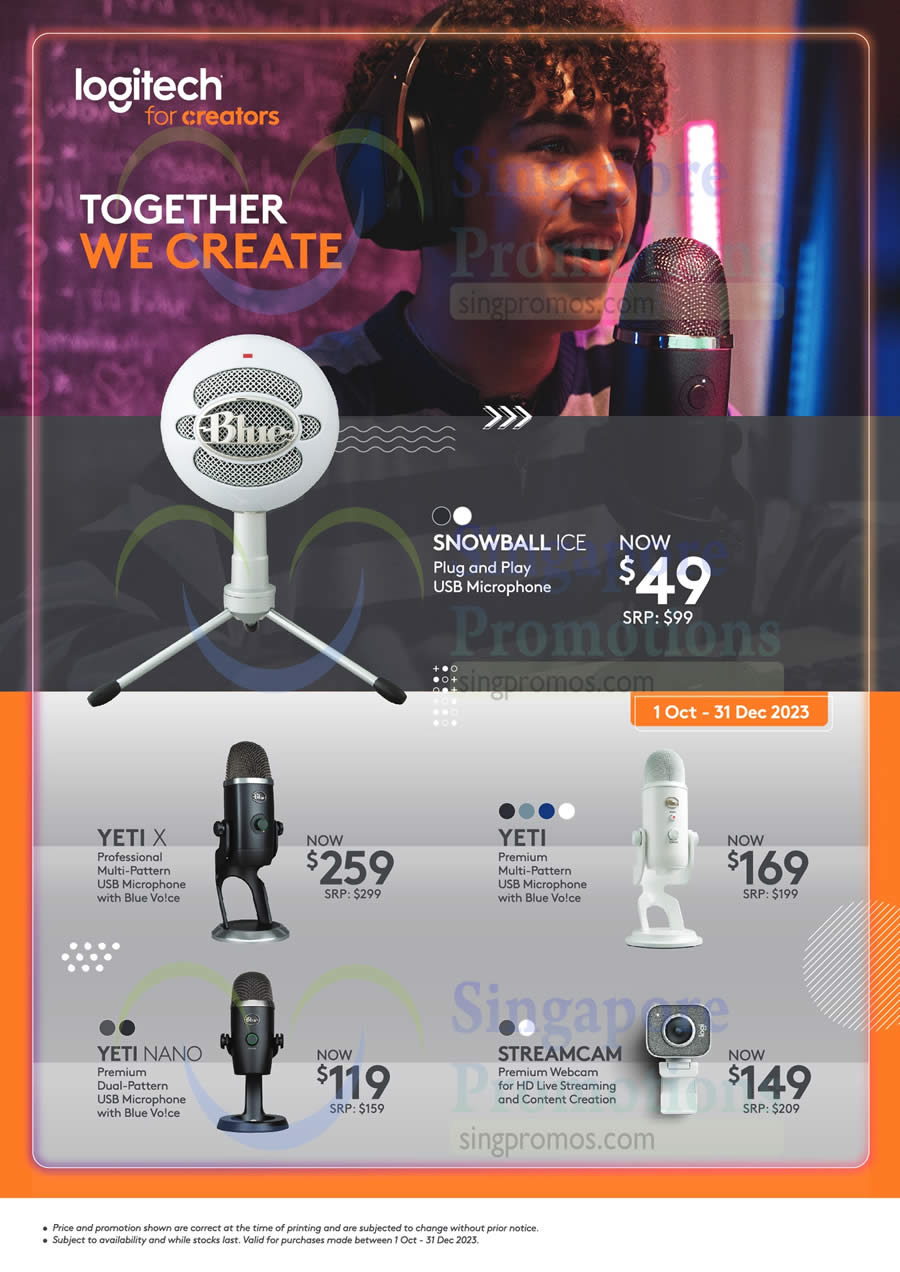 G735 WIRELESS GAMING HEADSET
G733 LIGHTSPEED WIRELESS RGB GAMING / HEADSET
G435 LIGHTSPEED WIRELESS RGB GAMING HEADSET
PRO X WIRELESS LIGHTSPEED GAMING HEADSET WITH BLUE VOICE
PRO X GAMING HEADSET WITH BLUE VOICE
G560 LIGHTSYNC PC GAMING SPEAKER
COMBO TOUCH For iPad 10.2″
SLIM FOLIO PRO For iPad Pro 11″
SLIM FOLIO For iPad 10.9″ (Gen 10th)
SLIM FOLIO For iPad 10.2″ (Gen 7th, 8th, 9th)
MX MASTER 3S FOR MAC Wireless & Bluetooth Mouse
MX KEYS MINI FOR MAC Minimalist Wireless Illuminated Keyboard
K380 FOR MAC Multi-Device Bluetooth Keyboard
MX KEYS Advanced Wireless Illuminated Keyboard
MX KEYS MINI Minimalist Wireless Illuminated Keyboard
Pop Keys Wireless Mechanical Keyboard with Customizable Emoji Keys
K580 Slim Multi-Device Wireless Keyboard
K380 Multi-Device Bluetooth Keyboard
Z333 Speaker System with Subwoofer (80-watts)
G502 X PLUS WIRELESS GAMING MOUSE
G502 LIGHTSPEED WIRELESS GAMING MOUSE
PRO X SUPERLIGHT WIRELESS GAMING MOUSE
PRO WIRELESS GAMING MOUSE
G705 WIRELESS GAMING MOUSE
G502 HERO HIGH PERFORMANCE GAMING MOUSE
G304 WIRELESS GAMING MOUSE
POWERPLAY WIRELESS GAMING MOUSE
PRO MECHANICAL GAMING KEYBOARD
G715 WIRELESS GAMING KEYBOARD
G713 GAMING KEYBOARD
G915 LIGHTSPEED WIRELESS RGB MECHANICAL GAMING KEYBOARD
G915 TKL LIGHTSPEED WIRELESS RGB MECHANICAL GAMING KEYBOARD
G513 LIGHTSYNC RGB MECHANICAL GAMING KEYBOARD WITH PALMREST
G512 RGB MECHANICAL GAMING KEYBOARD
G413 SE MECHANICAL GAMING KEYBOARD
G413 TKL SE MECHANICAL GAMING KEYBOARD
MX MASTER 3S Wireless & Bluetooth Mouse
MX ANYWHERE 3S Compact Wireless & Bluetooth Performance Mouse
POP MOUSE Wireless Mouse with Customizable Emoji
M350 PEBBLE Wireless Mouse
BRIO 500 Full HD Webcam
H390 USB Computer Headset
C922 PRO HD Stream Webcam
BRIO 300 Full HD Webcam
SNOWBALL ICE Plug and Play USB Microphone
YETI X Professional Multi-Pattern USB Microphone with Blue Voice
YETI Premium Multi-Pattern USB Microphone with Blue Voice
YETI NANO Premium Dual-Pattern USB Microphone with Blue Voice
STREAMCAM Premium Webcam for HD Live Streaming and Content Creation
Shop now online