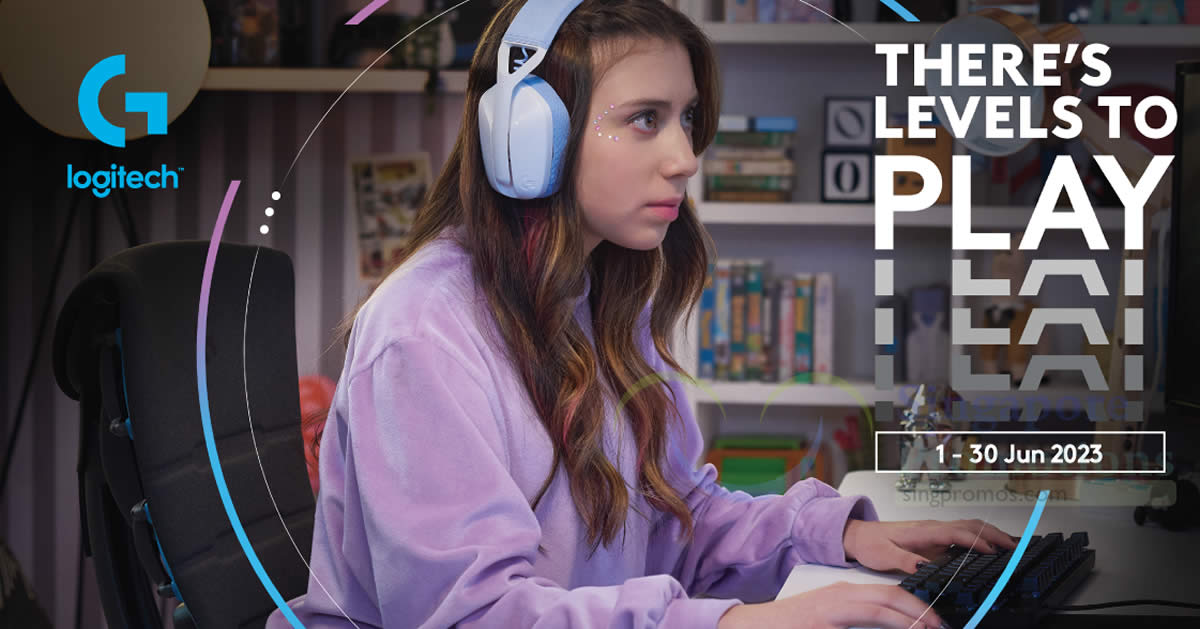 Logitech and Logitech G promotion offers at retail stores and online till 30 Sep 2023
Not Specified
P4W1D
ON TODAY
LAST DAY

| | | | |
| --- | --- | --- | --- |
| Starts | 1 Sep 2023 (Fri) | Ends | 30 Sep 2023 (Sat) |
| Location | Not Specified | | |

We are now on Telegram
Logitech G promotion is happening
Calling all gamers! September 2023 brings an epic opportunity to level up your gaming experience with the Logitech G502 X Plus wireless gaming mouse. Designed for precision and performance, this powerhouse will be your secret weapon on the virtual battlefield. Say goodbye to cables and hello to seamless, lag-free gameplay. With customizable features and lightning-fast response times, it's time to dominate the competition.
Glide the All-New Logitech G Pro X Superlight 2 Gaming Wireless Mouse with confidence and push beyond your limits for every games! Empowering you with accuracy and responsive clicks, Logitech G got covered for an amazing great time. Preorder this amazing mouse today! Available for pre-order on Logitech G Official Shopee store!
Elevate your gaming with the Logitech G Mechanical Gaming Keyboard. Its lightning-fast response and customizable keys provide gamers with the competitive edge they crave. Designed for peak performance, it seamlessly compliments your gaming style, helping you conquer virtual worlds effortlessly.
Logitech's Combo Touch and Slim Folio, perfect companions for iPad users, provide versatility and protection for your tablet. Whether typing emails or sketching ideas, they offer a seamless experience with your iPad. Plus, this month, enjoy exclusive Logitech promotions that make upgrading your iPad setup a smart and affordable choice. Elevate your productivity and creativity with Logitech today.
The Logitech Brio 500 Full HD Webcam seamlessly enhances virtual meetings, providing crystal-clear video quality that's second to none. With its advanced optics and high-resolution capability, it ensures that every detail is captured with precision. Perfectly suited for professional settings, this webcam is the ideal companion for anyone looking to elevate their online meetings, presentations, and collaborations to a whole new level of clarity and professionalism.
The Logitech MX Anywhere 3S is a game-changer for productivity enthusiasts. Its versatile design and exceptional precision empower users to work effortlessly from anywhere. Its compact size doesn't compromise on performance, making it the perfect companion for on-the-go professionals. With customizable buttons and fast scrolling, it's engineered to streamline tasks and boost productivity like never before.
Logitech G gaming headsets seamlessly complement your gaming adventures. With precision-engineered audio and immersive soundscapes, they bring the virtual worlds to life, allowing players to react faster and hear every detail, giving them a competitive edge like no other. Dominate the game with the ultimate audio ally by your side.
Unlock peak productivity with the Logitech MX Keys. Its sleek design and comfortable keystrokes effortlessly elevate anyone's workflow. With backlighting and smart controls, it adapts to the user's needs, enhancing efficiency and setting the perfect mood for focused productivity.
September 2023 is the time to elevate your audio experience with Ultimate Ears. Whether it's the MegaBoom 3 or WonderBoom 3, Ultimate Ears got your sound covered! Dive into a world of immersive music, powerful bass, and portability like never before. For the month of September and let the music move you with unbeatable promotions on Ultimate Ears speakers!
Get yours today at all major IT retailers near you or on Logitech G Official Shopee store!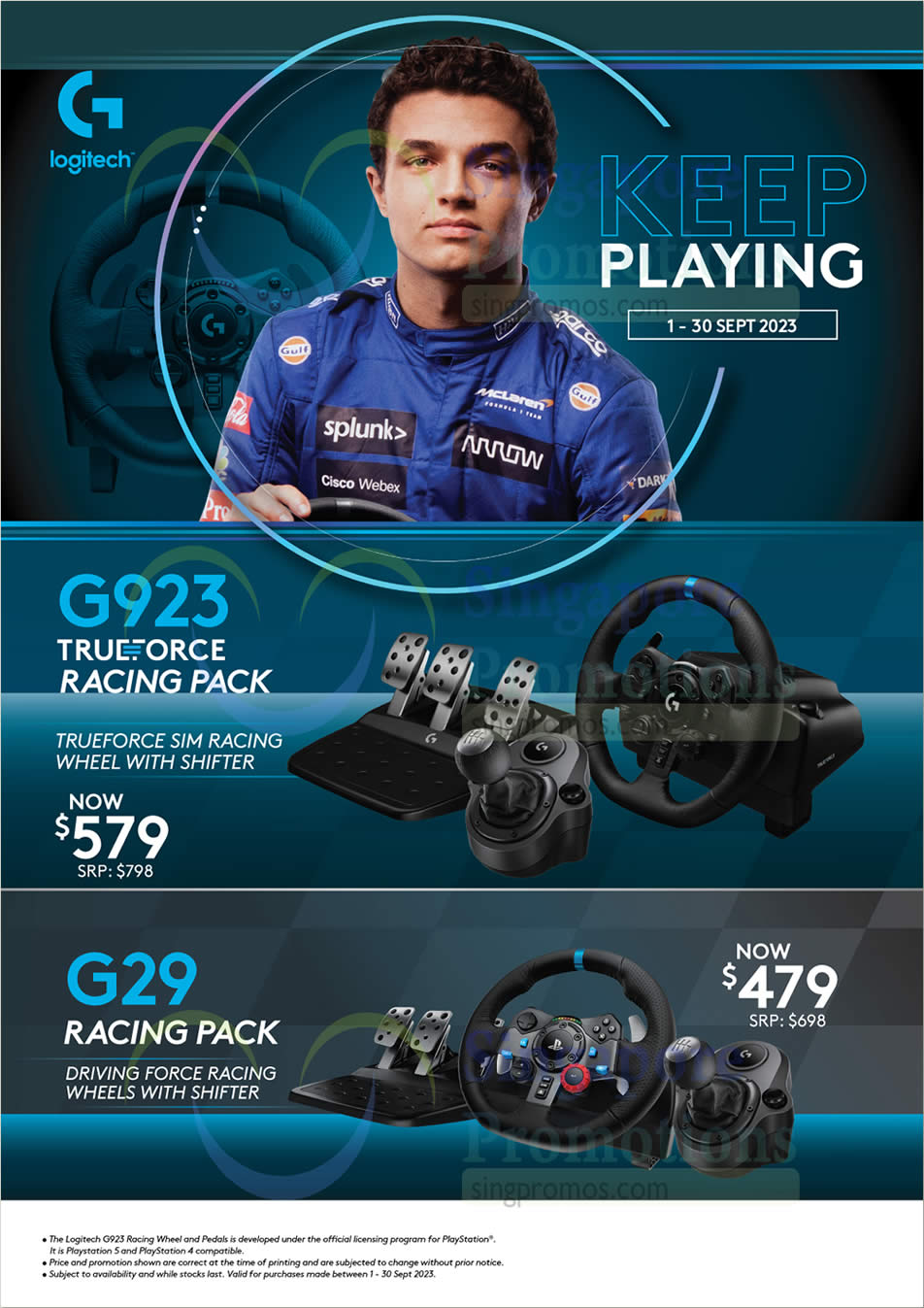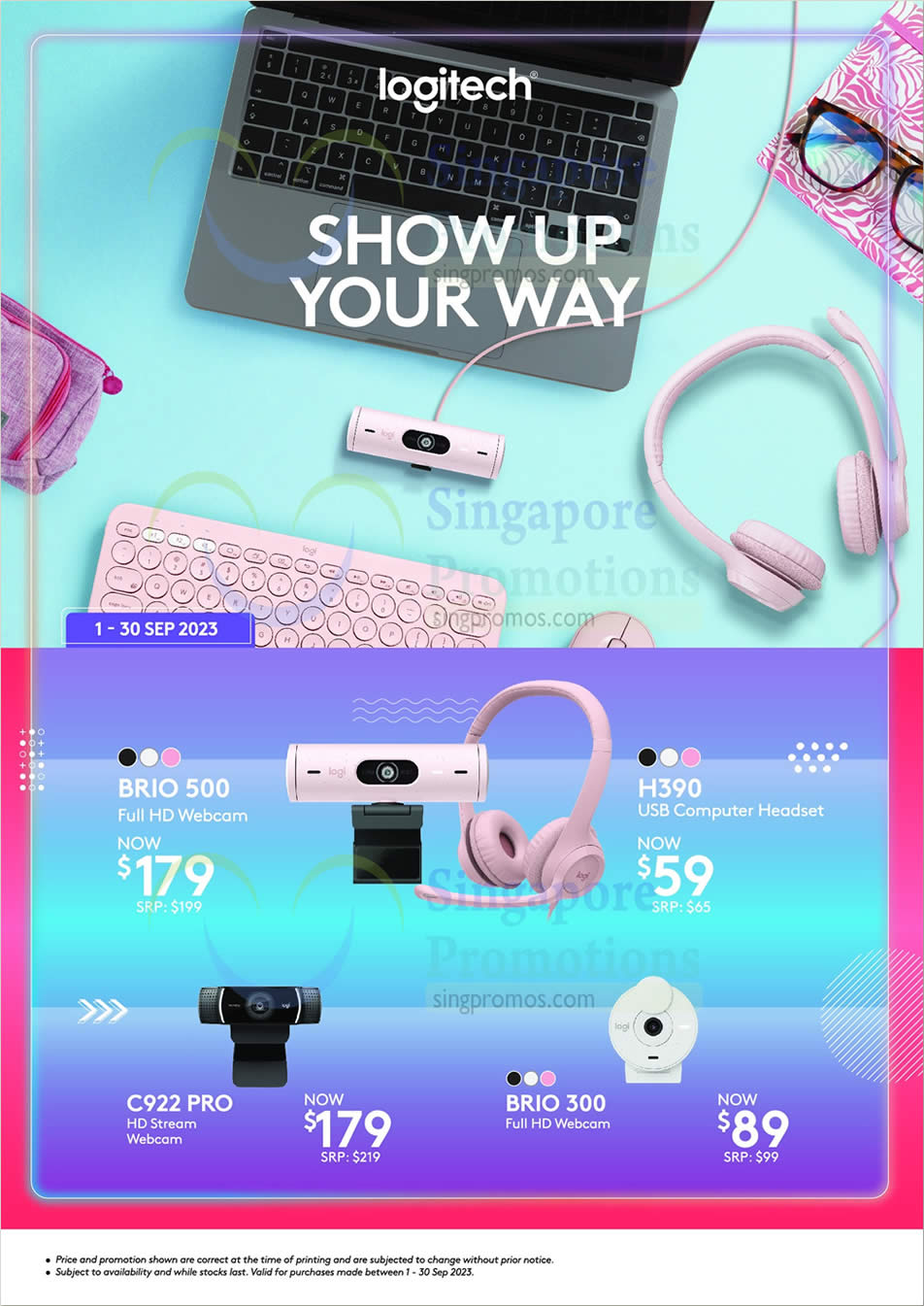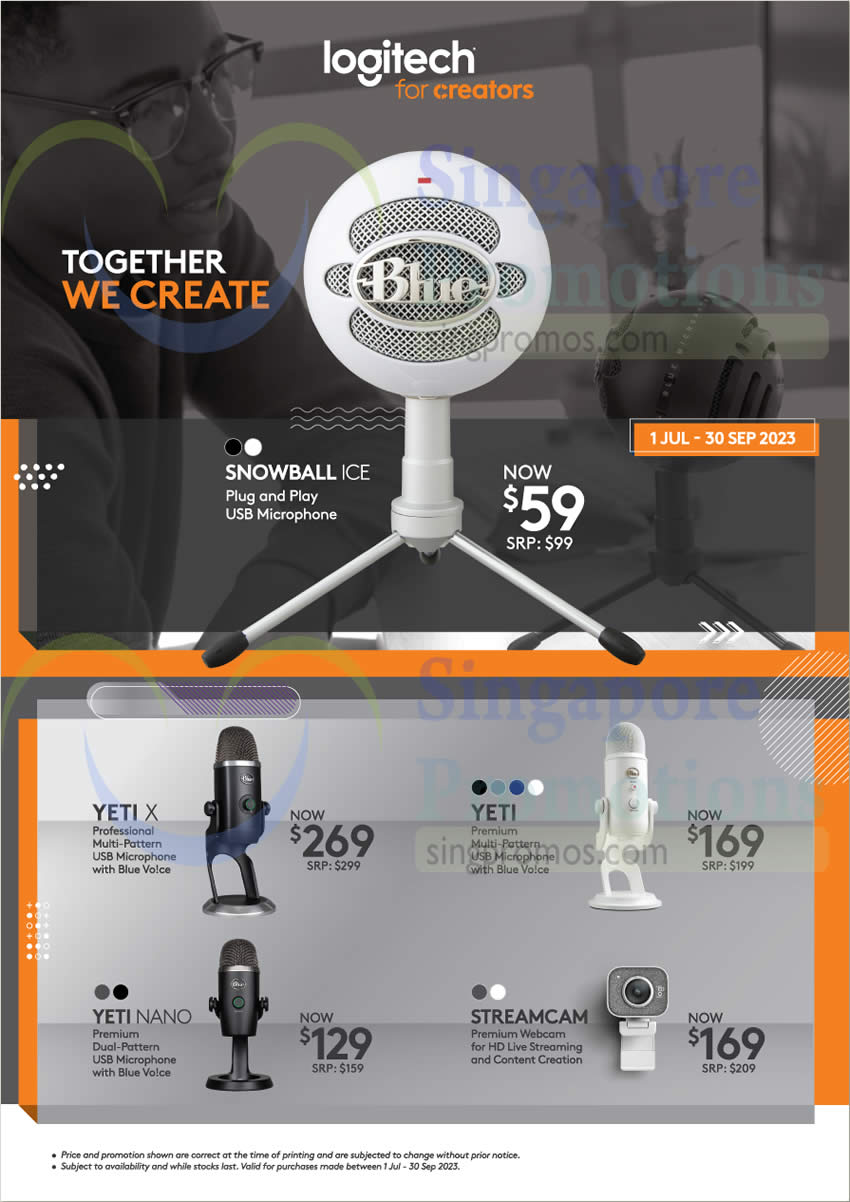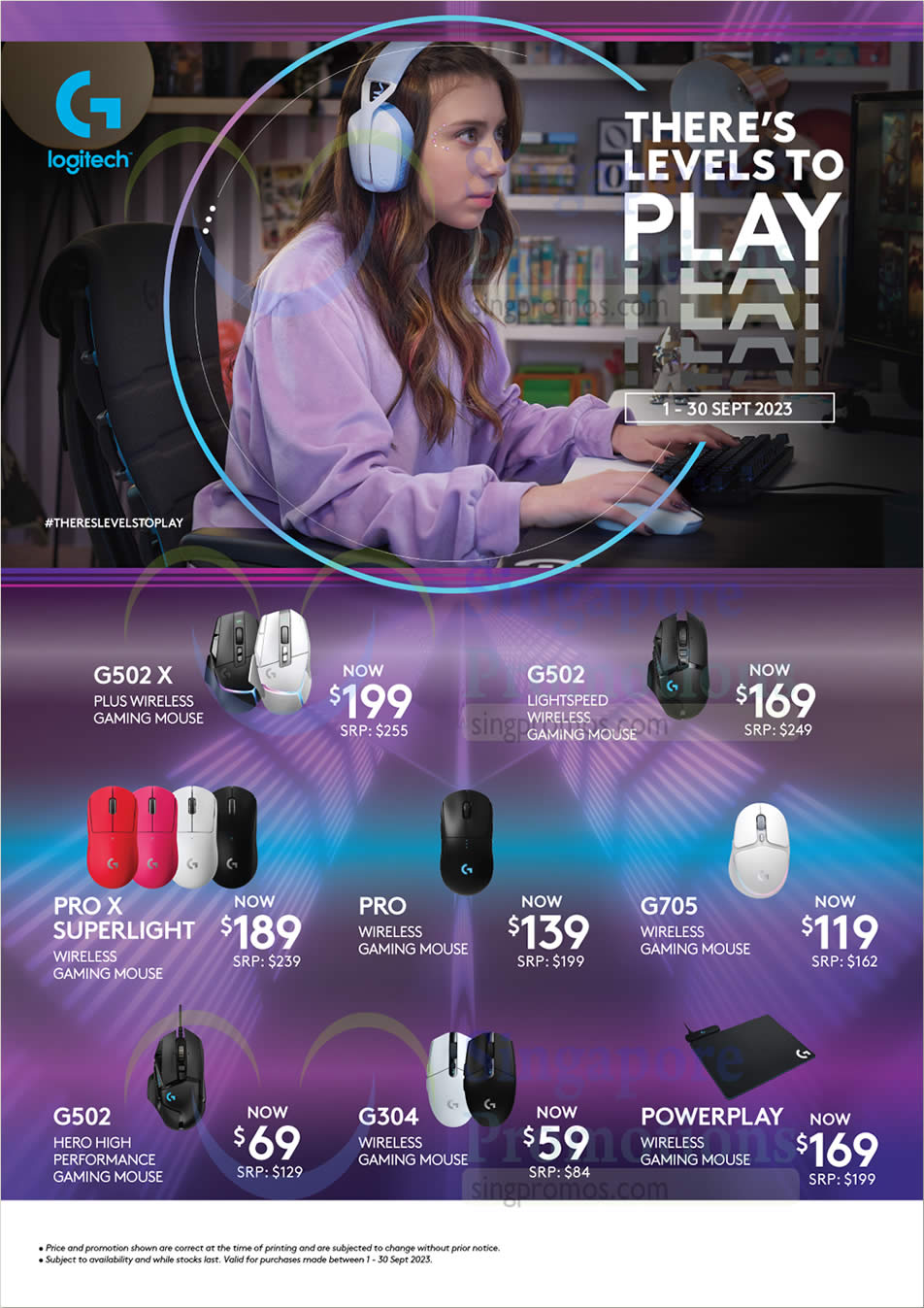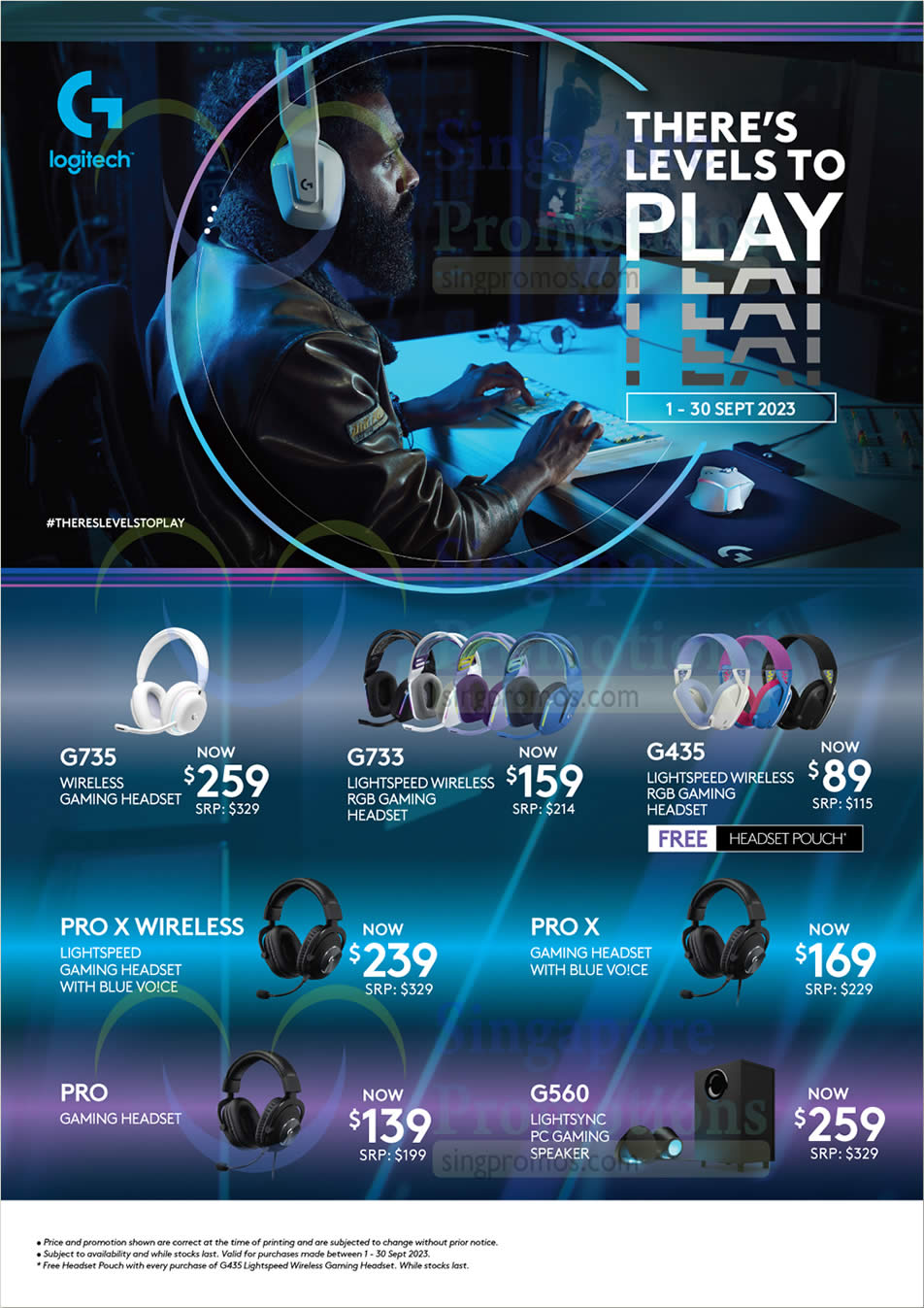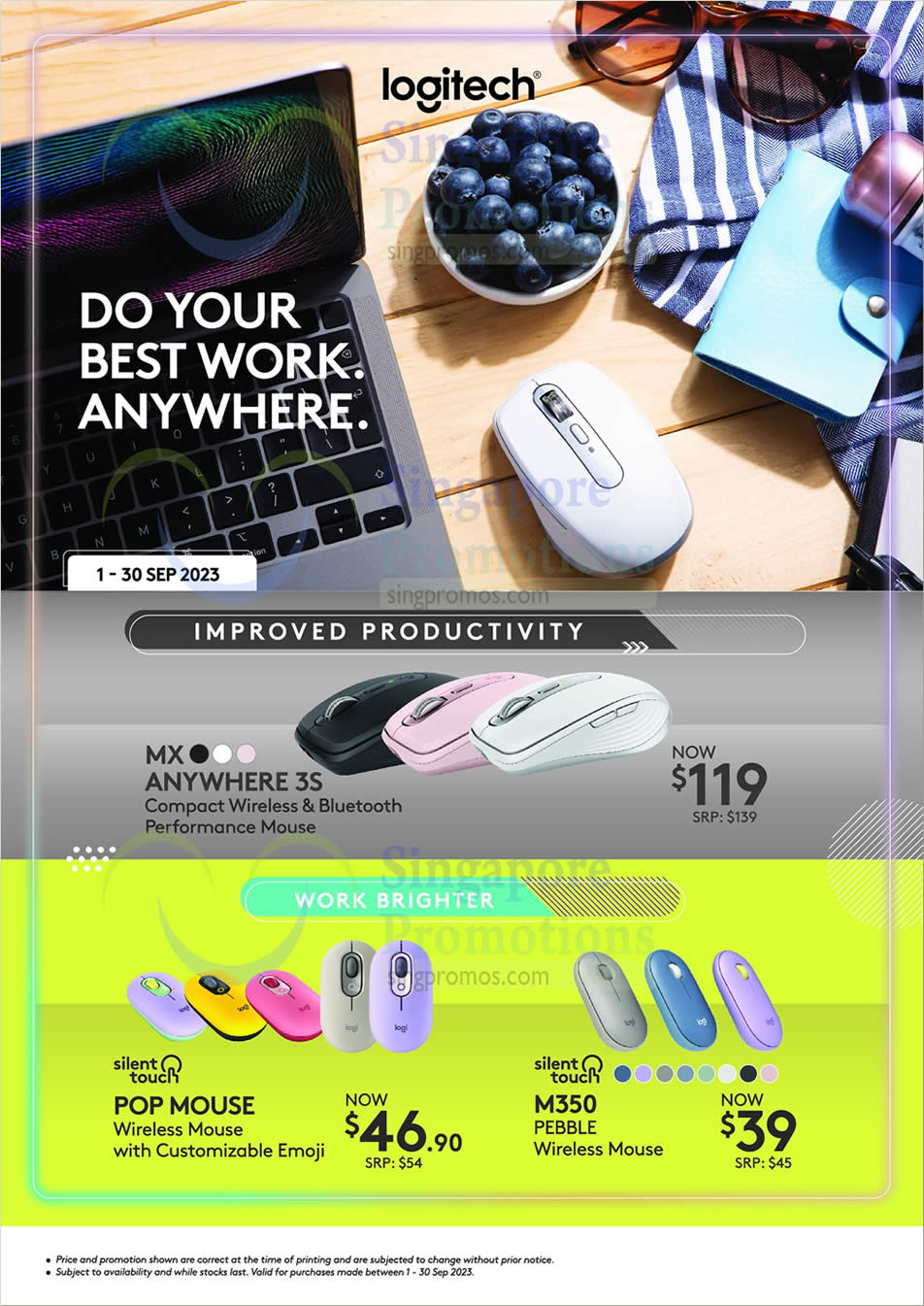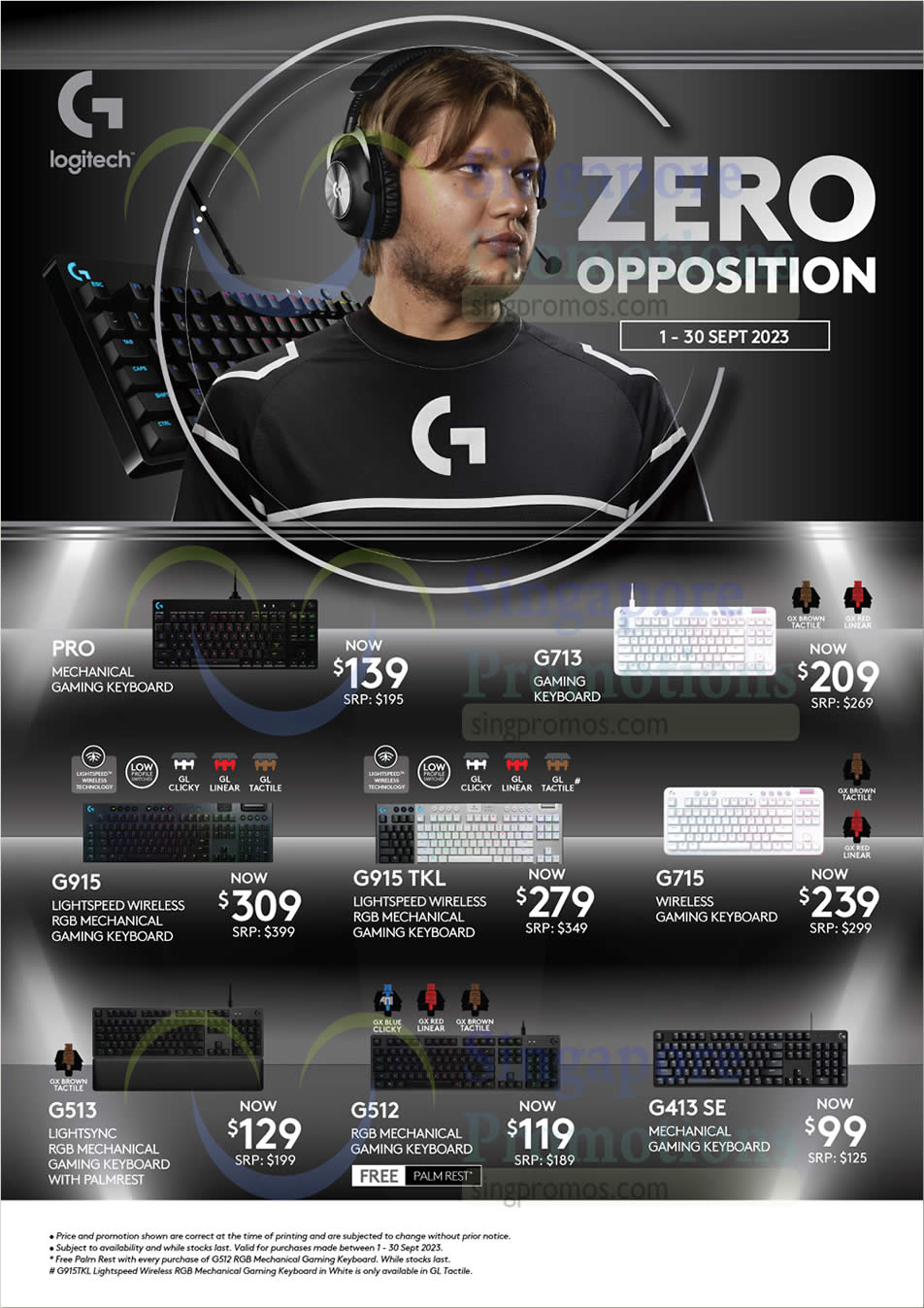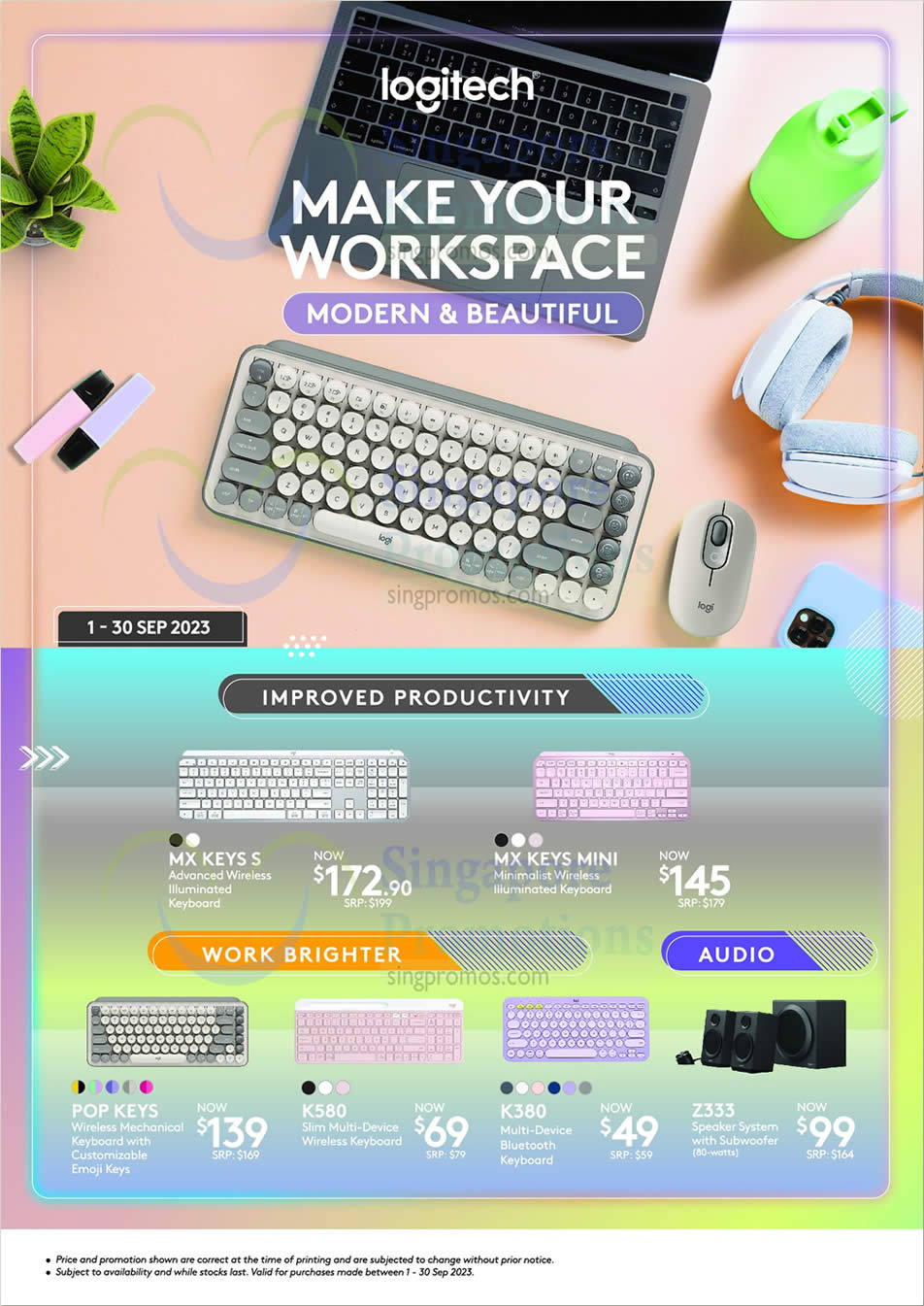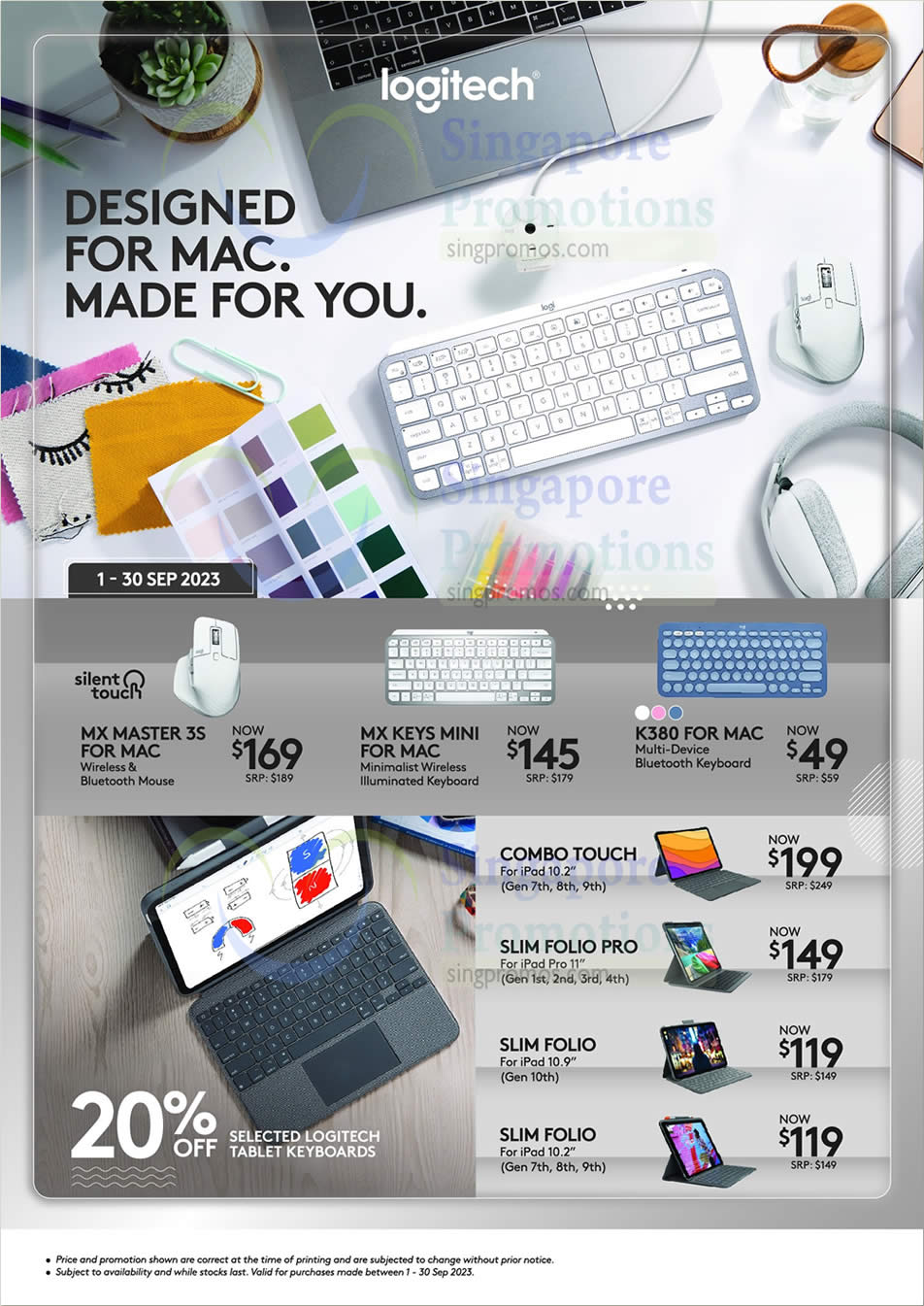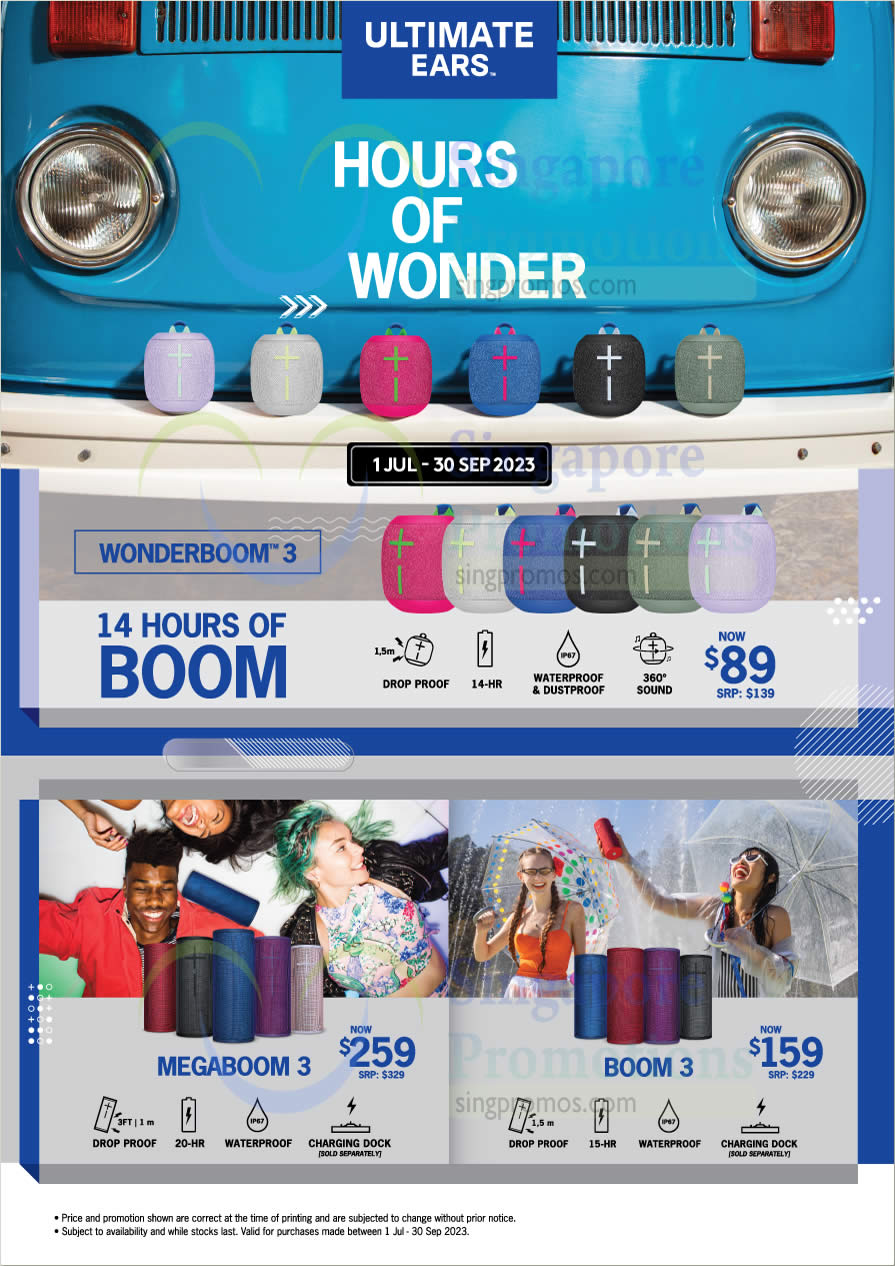 MX ANYWHERE 3S
POP MOUSE Wireless Mouse with Customizable Emoji
M350 PEBBLE Wireless Mouse
PRO MECHANICAL GAMING KEYBOARD
G713 GAMING KEYBOARD
G915 LIGHTSPEED WIRELESS RGB MECHANICAL GAMING KEYBOARD
G915 TKL LIGHTSPEED WIRELESS RGB MECHANICAL GAMING KEYBOARD
G715 WIRELESS GAMING KEYBOARD
G513 LIGHTSYNC RGB MECHANICAL GAMING KEYBOARD WITH PALMREST
G512 RGB MECHANICAL GAMING KEYBOARD
G413 SE MECHANICAL GAMING KEYBOARD
MX KEYS S Advanced Wireless Illuminated Keyboard
MX KEYS MINI Minimalist Wireless Illuminated Keyboard
POP KEYS Wireless Mechanical Keyboard with Customizable Emoji Keys
K580 Slim Multi-Device Wireless Keyboard
K380 Multi-Device Bluetooth Keyboard
Z333 Speaker System with Subwoofer (80-watts)
MX MASTER 3S FOR MAC Wireless & Bluetooth Mouse
MX KEYS MINI FOR MAC Minimalist Wireless Illuminated Keyboard
K380 FOR MAC Multi-Device Bluetooth Keyboard
COMBO TOUCH For iPad 10.2″
SLIM FOLIO PRO For iPad Pro 11″
SLIM FOLIO For iPad 10.9″
SLIM FOLIO or iPad 10.2″
G923 TRUEFORCE RACING PACK
G29 RACING PACK
BRIO 500 Full HD Webcam
H390 USB Computer Headset
C922 PRO HD Stream Webcam
BRIO 300 Full HD Webcam
YETI X Professional Multi-Pattern USB Microphone with Blue Voice
YETI Premium * Multi-Pattern -USB Microphone with Blue Voice
YETI NANO Premium Dual-Pattern USB Microphone with Blue Voice
STREAMCAM Premium Webcam for HD Live Streaming and Content Creation
SNOWBALL ICE Plug and Play USB Microphone
G502X PLUS WIRELESS GAMING MOUSE
G502 LIGHTSPEED WIRELESS GAMING MOUSE
PROX SUPERLIGHT WIRELESS GAMING MOUSE
PRO WIRELESS GAMING MOUSE
G705 WIRELESS GAMING MOUSE
G502 HERO HIGH PERFORMANCE GAMING MOUSE
G304 WIRELESS GAMING MOUSE
POWERPLAY WIRELESS GAMING MOUSE
G735 WIRELESS GAMING HEADSET
G733 LIGHTSPEED WIRELESS RGB GAMING HEADSET
G435 LIGHTSPEED WIRELESS RGB GAMING / HEADSET
PRO X WIRELESS LIGHTSPEED GAMING HEADSET WITH BLUE VOICE
PRO X GAMING HEADSET WITH BLUE VOICE
PRO GAMING HEADSET
G560 LIGHTSYNC PC GAMING SPEAKER
Ultimate Ears WONDERBOOM 3
Ultimate Ears MEGABOOM 3
Ultimate Ears BOOM 3
Shop now online at www.shopee.sg