SINGPromos is now on Telegram
Ice Cream Specials!
If you're hot and you're (in need of something) cold, 7-Eleven's Ice Cream Specials are just what you need 🍦
The best buy of this round of specials has to be the exceptionally delightful Magnum selections! Enjoy a 3 for $8.80 deal on assorted flavours of Magnum that includes favourites such as Almond even the NEW Matcha flavour! For a special treat, the Magnum Brownie is also available at an unbelievable 3 for $9.90 deal that's out of this world
7-Eleven also has a wide selection of Häagen-Dazs specials that is sure to satisfy. Enjoy a BOGO deal on assorted 100ml Mini Cups for just $6.50, or get a 6-pack of 75ml Mini Cups in Mini Vanilla Indulgence or Mini Chocoholic variants for just $10.90! You can also grab 2 assorted flavours of Stickbars or Crispy Sandwiches at 2 for $8 deals!
Enjoy premium ice cream experiences at a nearby 7-Eleven today with 7-Eleven's latest round of Ice Cream Specials!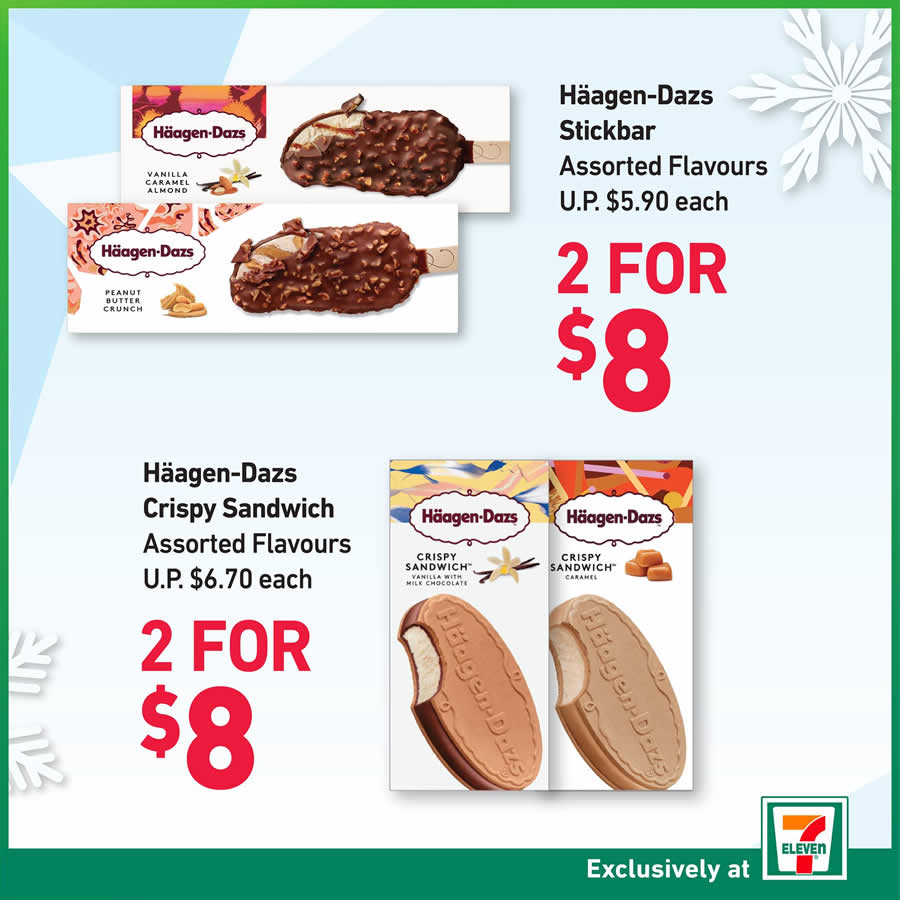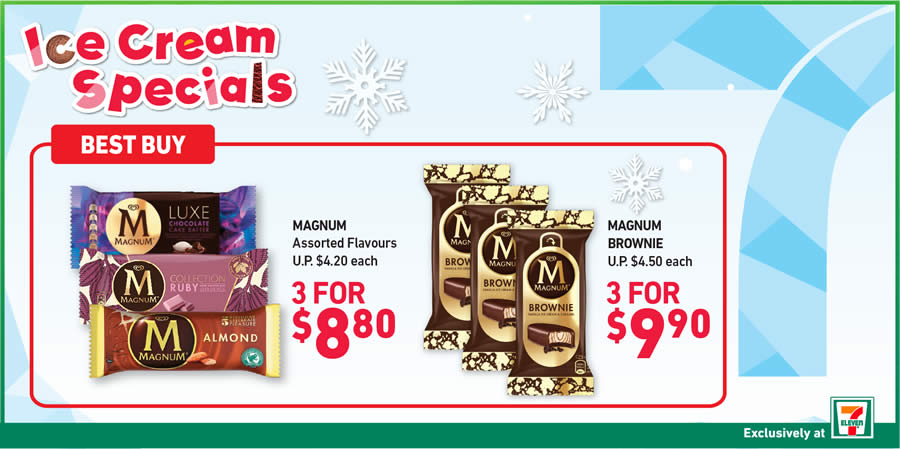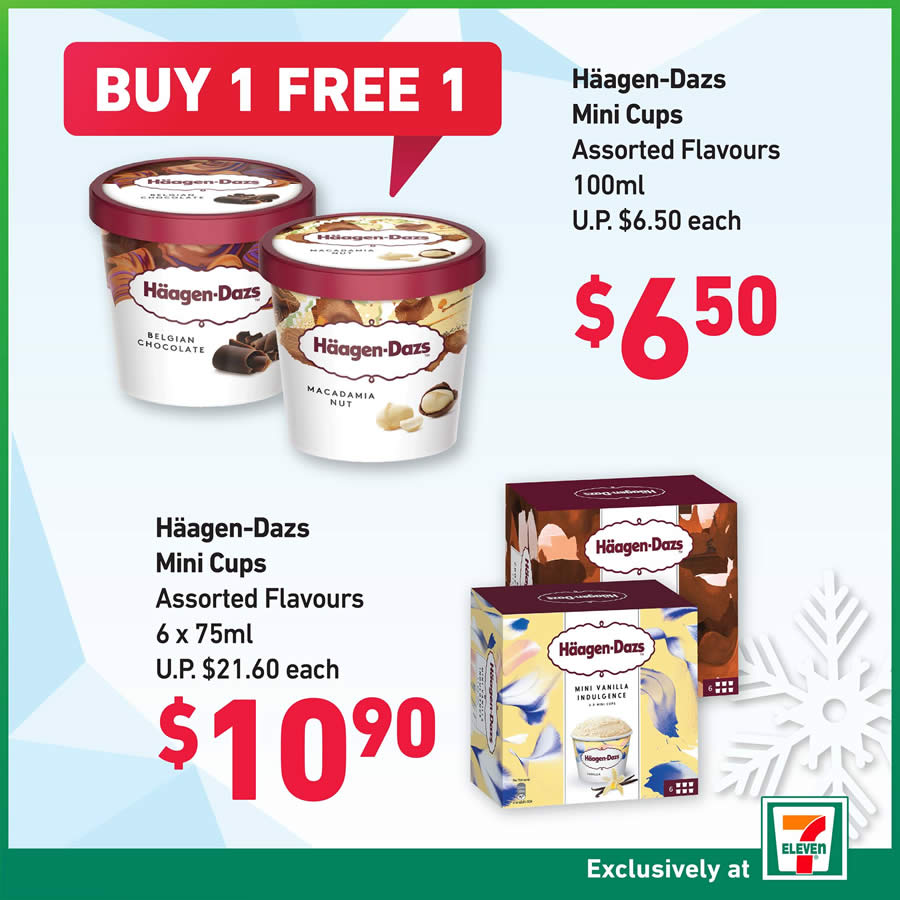 Find your nearest 7-Eleven Store here.