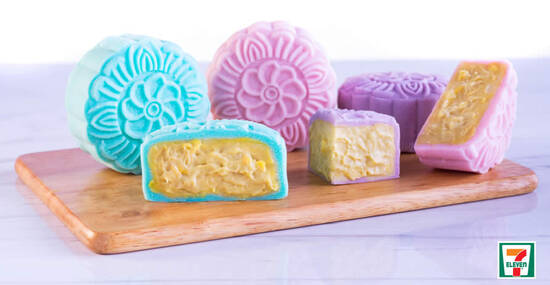 SINGPromos is now on Telegram
Durian and mooncake lovers, rejoice!
Singapore's traditional durian season is in full swing, and 7-Eleven – Singapore's favourite convenience store – has something special in store for you. 7-Eleven has launched its first-ever range of mooncakes ahead of the Mid-Autumn or Mooncake Festival, including three different Durian Snowskin Mooncake varieties and an exclusive Sanrio Baked Mooncake Collection.
Ordering mooncakes has never been easier! Starting today, simply pre-order from any of the selected 25 7-Eleven stores closest to you, and collect your mooncakes from the same store just a matter of days later. 7-Eleven's mooncakes also make the ideal gift for durian enthusiasts and Sanrio fans alike.
The collections are pork-and lard-free.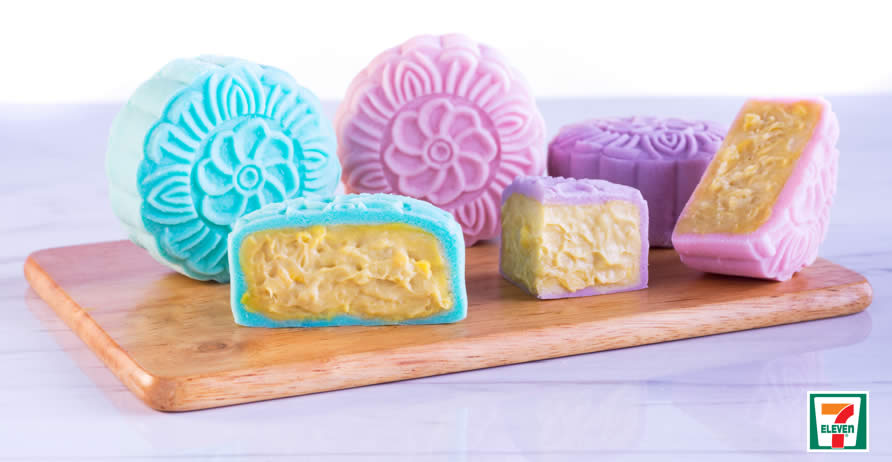 7-Eleven Durian Snowskin Mooncake Delights
Featuring much-loved favourites Mao Shan Wang, D24, and Red Prawn, the three different 7-Eleven Durian Snowskin Mooncakes are made from 100% durian filling, with no added sugar, preservatives or cream, just pure durian in every bite.
For durian aficionados, these names need no introduction, but for the uninitiated, here's what you can expect. Mao Shan Wang (literally "cat mountain king" in Chinese) is widely considered the most popular and highly prized durian variety, owing to its creamy soft texture and an unrivalled richness of aroma and flavour, with both sweet and slightly bitter notes. D24 is a much-loved classic, rich and creamy while being subtly milder in taste than Mao Shan Wang. Red Prawn rounds off this holy trinity of durian varieties and is famous for its soft, thick, and characteristically sweet flesh. Enveloped in premium snowskin, 7-Eleven's Durian Snowskin Mooncakes taste simply irresistible.
To ensure the highest levels of quality and freshness, all of 7-Eleven's Durian Snowskin Mooncakes go through HPP (High-Pressure Processing), the highest standard in the cold pasteurisation technique of frozen food processing.
These exquisite Mooncakes will be available in five different configurations. Make your pre-order from now to 6 September to enjoy an attractive introductory price!
Product
Introductory price
Usual Price
Mao Shan Wang mooncakes (4pcs x 150g)
$68
$75
D24 mooncakes (4pcs x 150g)
$62
$68
Red Prawn mooncakes (4pcs x 150g)
$62
$68
Mixed flavour mooncakes (4pcs x 150g)

Mao Shan Wang 2pcs
D24 1pc
Red Prawn 1pc

$65
$72
Mixed flavour mooncakes (2pcs x 150g)
$35
$39
The mooncakes are available for pre-order from now to 20 September, and for collection from 28 August onwards at any of the 25 selected 7-Eleven stores across the island, so you can get your durian fix no matter where you are in Singapore.
Cutest Mooncakes In Town
7-Eleven is also launching a range of limited-edition traditional baked mooncakes from the Sanrio Baked Mooncake collection created in collaboration with Sanrio, the highly-popular Japanese brand that introduced to the world characters like Hello Kitty and My Melody. Indulge in classic favourites such as White Lotus and Pandan Lotus, as well as exciting new flavours such as Green Tea White Lotus and Chocolate Lava Cookies.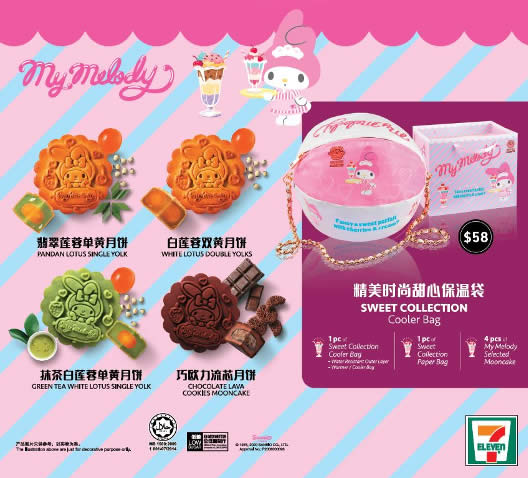 What's more, the mooncakes are presented in two adorable yet practical Sanrio-designed cooler bags, including a Hello Kitty design available exclusively at 7-Eleven which comes with two Sanrio baked mooncakes!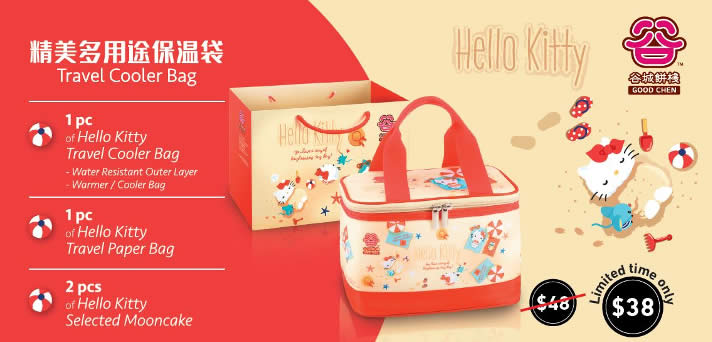 The Sanrio Baked Mooncake collection will be available for pre-order from 24 August to 23 September, and for collection just one week after making your order at all 7-Eleven stores across Singapore. So, if you pre-order on Monday, 24 August at 5pm, you can expect your mooncakes to be ready for collection by the following Monday, 31 August at 5pm.
Sanrio Cooler Bag Design
Product
Retail price
4pcs Sanrio Baked mooncakes

1x Green Tea White Lotus Single Yolk
1x Chocolate Lava Cookies
1x White Lotus Double Yolks
1x Pandan Lotus Single Yolk

$58
Hurry while stocks last!
Find your nearest 7-Eleven store here