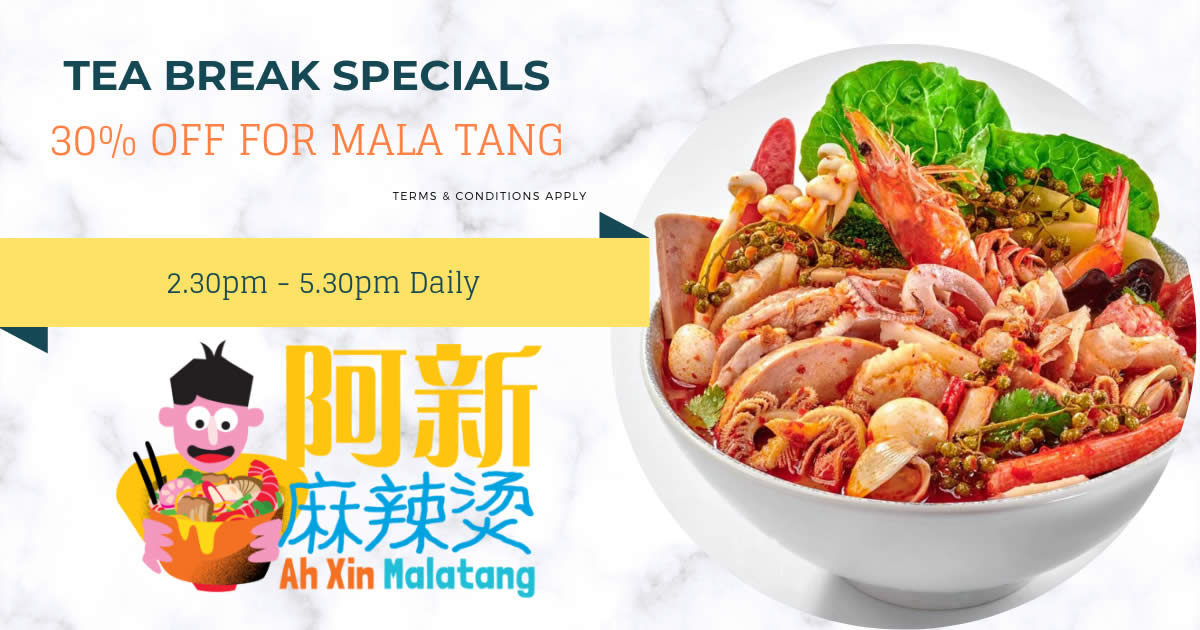 30% off for Mala Tang & Chinese Burrito
Chinatown Point
P18W
ON TODAY

30% off for Mala Tang & Chinese Burrito
This promotion is only available from 2:30pm to 5:30pm daily, at Ah Xin Malatang outlet at Chinatown Point, Unit #B1-50B.

Select from over 55 Variety of Ingredients (Vegetables, Seafood, Meat), 6 Broth Flavours, and your personal Spiciness Level.
Ah Xin Malatang features 6 unique Broth Flavours to "Soup Your Mood". The broths are rich in flavour, with hours of simmering with pork bones and specially concocted herbs and spices.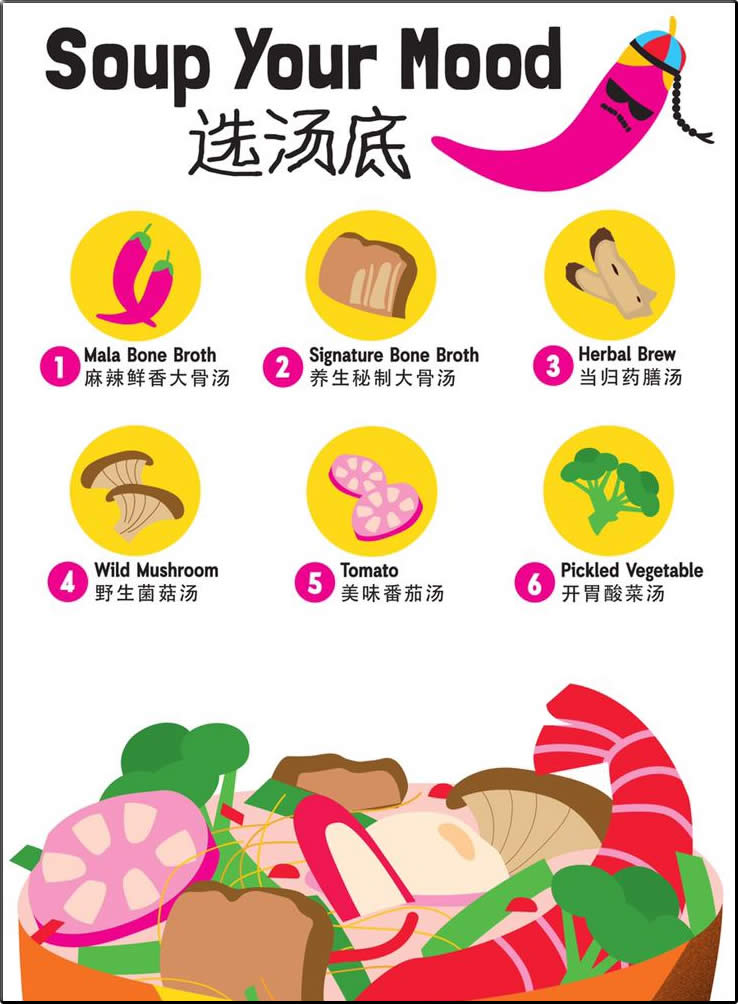 Full menu for Ah Xin Malatang is shown below.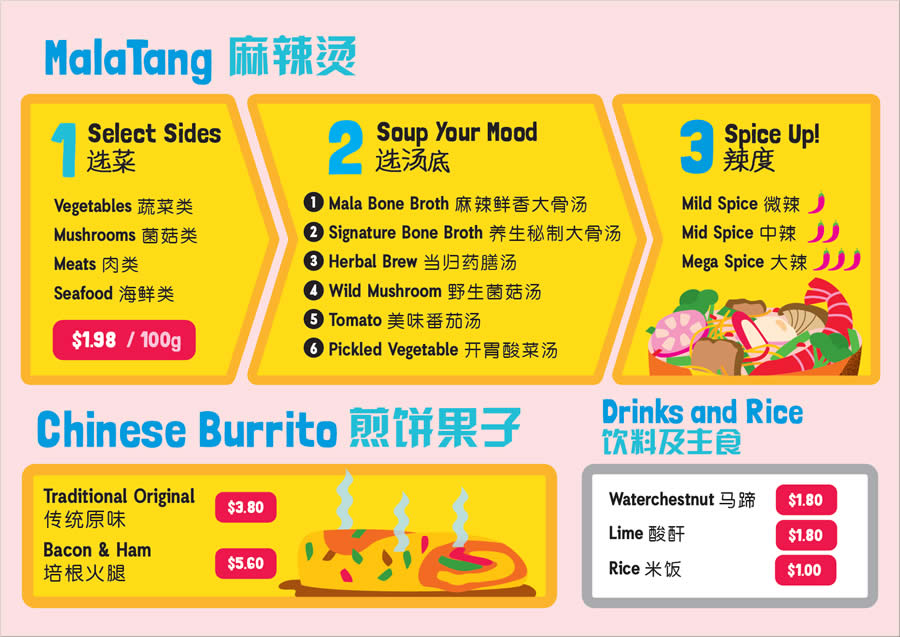 Ah Xin Malatang is a Takeaway Food Kiosk, bringing popular China Street Food Snacks (DIY Mala Tang & Chinese Burrito "Jian Bing Guo Zi") to Singapore.
Keeping up with traditional China Food Street Snacks, Ah Xin Malatang is spicing things up!
Here, you get to build your own personal Malatang, with 6 choices of broths, and pair them off with your favorite veg, meats & staples, coupled with your preference of heat level.
And while you are at it, come try the latest craze that's sweeping the world by storm, "Jian Bing Guo Zi". It's a Chinese Burrito, a healthy snack made from natural beans & grains, coupled with tantalizing sauces & crispy crackers, to tease your palates.
Apply for the Citi Cash Back Card credit card and get S$120 cash back when you apply and spend! Visit www.citibank.com.sg!