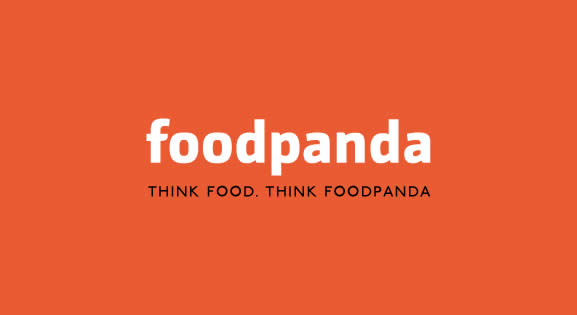 Due to COVID-19, some offers may no longer be valid or temporarily suspended. Please verify the validity (even if it says "ON TODAY" below) before heading down
Are you planning a catch up session with a special someone, a friend or simply your family? Check in with each other over a humble meal, without having to worry about complicated recipes, and or the chores of cooking and packing for a picnic.
Foodpanda
P2W6D
Past Event


Uh oh, the event has ended. Don't miss out again, get the latest news via Newsletter, Telegram, Facebook, Twitter or RSS feed!
| | | | |
| --- | --- | --- | --- |
| Starts | 9 May 2016 (Mon) | Ends | 29 May 2016 (Sun) |
| Location | Foodpanda | | |

SINGPromos is now on Telegram. Click here to follow us now
Are you planning a catch up session with a special someone, a friend or simply your family? Check in with each other over a humble meal, without having to worry about complicated recipes, and or the chores of cooking and packing for a picnic.
UPDATE 23 May: Extended till 29 May
RELATED: FoodPanda $10 OFF & Free Delivery Coupon Code (ALL Customers) till 29 May
With Free Delivery on all your favourite dishes island-wide from 9th to 22nd May, kick back, satisfy your cravings and savour the sweetness of this deal now at www.foodpanda.sg. Excludes selected restaurants
Share this with your friends & family members on Facebook!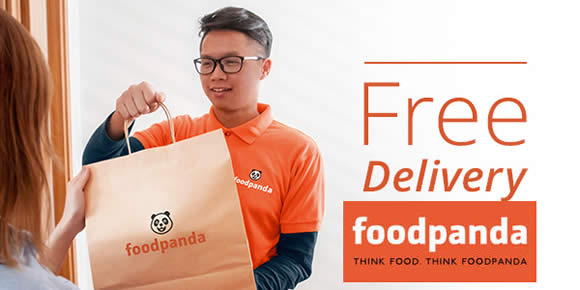 Here's the full list of restaurants you can order from at www.foodpanda.sg (depends on availability, opening hours and delivery location)
& Why
1-Box
180 Rotisserie
320 Below
4Fingers
5 Grill Kitchen
8 Pizza
A Han Bakes
ALT pizza
Afterglow
Ah Dong Teh House
Ah Khoon Authentic Hainanese Chicken Rice
Ajumma's
Akane Cheese Cake
Al Borgo Express
Al Capone's Ristorante and Bar
Al Hamra Lebanese & Middle Eastern Cuisine
Al' Frank Cookies
Alan Seafood
Alishan Restaurant
Amber Nectar
Andersen's Of Denmark (City Square Mall)
Anglo Indian Cafe & Bar
Apples & Oranges
Ariff's Restaurant
Arirang Korean Restaurant
Aromas Of India
Artistry
Asian Cuisine
Atlas Coffeehouse
Atmosphere Bistro & Bar
Authentic Mun Chee Kee
Avenue Cafe
Ayam Bakar Ojolali
BBQ 99
BOCA
Banana Leaf Apolo
Bancarella by I.M.
Batter Fluffy Flaps
Bee Kee Wanton Noodle
Beirut Grill
Bel Mondo Italian Kitchen
Ben's Cookies
Bid Beer
Billy Bombers American Diner
Blackball
Blend It Up
Blocs Inc
BlooiE's Roadhouse
Blue Sky Korean & Japanese Cuisine
BoBo Finger Food
Bokhara Biryani
Boufe Boutique Cafe
Bratworks
Brinda's
Brunches Cafe
Buenoo Bistro
Bun Times
Burger King
Butahage
ButterScotch Cafe
Cafe Borsa
Caffe Bavo
Café Melba at Goodman Arts Centre
Cali Cafe & Bar @ Rochester
Cane and Juice
Capstone Cafe & Grill
Carl's Junior
Carvery Bistro East
Castel Italiano
Caveman Food (Square 2)
Cha Thai
Char Grill Bar
Chat Masala
Chef's Hats
Chicken Clinic
Chili's (Clarke Quay)
Chocolate Mark
Choo Choo Chicken
Chotto Matte
Chulop!
Churros Factory – Junction 10
Chutney Mary
Cicely Kitchen
Citrus by the Pool
Clover 8 Bistro
Cluny Thai (Cherry Ave)
Coffee Charm
Copper Chimney
Crave
Crust Gourmet Pizza Bar (Holland Village)
Curry Gardenn
Da Shi Xiong
Dad's Corner
Daessiksin by MOF (Bugis+)
Daily Juice
Daisy's Dream Kitchen
Dan Ryan's Chicago Grill
Danro by MOF
De Burg
Delhi 6
Dessert First
Ding Heng Kitchen
District 10
Do It Myself In Town
Doi Chaang Coffee
Dolce Tokyo (Bugis)
Dosirak
Dulcet & Studio
E-Sarn Thai Cuisine
EPIKebabs
Eat'z 19
Eatzi Gourmet
Eight Cafe Bar
Elements & Co
Emicakes
En Japanese Dining Bar (Alocassia)
Erich's Wuerstelstand
Es Teler 77 Juara
Everton Creamery (Everton Park)
Face To Face Noodle House
Fairyfloss
Fatboy's The Burger Bar (Katong)
Fifth Season Tangra Chinese
Fika Swedish Cafe & Bistro (Beach Road)
First 25 Cafe
Fix Cafe
Flame On Curry
Fluffy Dessert
Folks Collective AXA Tower
Fook Seng Goldenhill Chicken Rice (Central)
Formosa Delights
Fourplay Kitchen & Bar
Fresh Fruits Lab
Full of Crab
Fusion at Pine Grove
Für Kicks
GRUB
Geladiso
Georges @ The Cove
Giardino Italian Pizzeria & Bar
Ginza
Gio Gio
Giovanni L.
GoGo Franks
Golden Pillow
Good Thyme Bistro
Gossip Cafe
Grandma's Daily Pot
Green Croft
Grin Affair
Gyoza-Ya
Hafiz Nasi Ayam Penyet
Haha Sushi
Hai Zhong Bao Live Seafood
Haji Karim Prata Palace
Hakata Nihon Ryori
Hansang Izakaya & Charcoal BBQ
Hard Rock Cafe
Hassan Rabit
Haveli Restaurant
Ho Kee Pau
Hock Lam Beef Noodles (Alexandra)
Hohoho Food House
Hombre Cantina
Home of Seafood
Hong Kong Dessert (Ang Mo Kio)
HooHa! Cafe @ Arab Street
Hooked on Heads
Hot Star Large Fried Chicken
House of Commons
Hua Yi Kitchen
Hungry Korean Chef (Selegie Road)
I Love Taimei (Bugis Street)
I am…
IPPIN CAFE BAR
Ice Cream Shack
In Italy
Indian Curry House
Indline: The Indian Cookery
Inle Myanmar
Islamic Restaurant
Istanblue Meze Grill House
J's Wok & Grill
J3 Cold Pressed Juice
JJ Thai Cuisine
JK Don
Jack Ripper
Jade of India
Jijim
Jin Hui Yuan Restaurant
Jing Long Seafood Restaurant
Jinjja Chicken
Juice Tales
Kalakap
Kam Boat Chinese Cuisine
Kang Kar No 1 Noodles
Kaye Peri Peri Grille Pasta (Compassvale)
Kelong Seafood
Kettle Pot Cafe
Killiney Curry Puff
Kinara
Kinsa Sushi
Kinzan-Yan Japanese Restaurant
Knicker + Bockers
Kokomama Marketplace
Kombi Rocks
Koon Bak Kut Teh (Cheong Chin Nam Road)
Kushi Kushi (313 Somerset)
Kwan Inn Vegetarian Food
L'Euphoriz
La Barca
La Nonna – Namly Place
La Teh Cafe
Laffio
Lai Huat Signatures
Lao Huo Tang
Lau Wang Claypot Delights
LeBan HK Cafe
Lee's Taiwanese (Star Vista)
Lemon and Herbs Rotisserie
Lenas by MOF (Bugis+)
Lepark
Lin Rooftop Bar
Lincoln's Grill
Little Hiro
Liu San
Lotus Thai (Plaza Singapura)
Love By Haha Thai (Lavender)
Lower East Side Taqueria
MOF @ My Izakaya (AMK Hub)
Maham Nasi Padang
Makaan Mumbai (Telok Ayer Street)
Make-A-Wich
Makisan
Manhattan FISH MARKET
Manong's Lechon
Marble Slab Creamery (Changi City Point)
Marché Mövenpick 313@somerset
Master Pho Muslim Food
Meat Smith
Melody's Kitchen
Men-Tei Japanese Noodles`
Metta Cafe
Mex Out
Ming En Seafood
Misato
Miss Q – Beauty Desserts
Moc Quan
Mom Mom
Monster Curry (ION)
Mont Calzone
Mookata House Thai Kitchen
Motorino Pizzeria
Mun Ting Xiang Cha Xuan (Taiwan Style)
Munch Saladsmith (Robinson 112)
My Art Space Cafe
My Pizza
My Spice Affair
NICEDAY Desserts
Nando's
Nanyang Old Coffee
Napolizz Pizza
Nara Thai
NeNe Chicken
New Fut Kai Vegetarian
259 Corner
Amir Mahal Indian Restaurant
Mumu Hotpot
Nunsongyee
Nyonya and Baba
Order-Leh
Organic Tea
Pizzazz
Rabbit Owl Depot
Roots Kitchen Bar – TBD
Saigon Teppanyaki & Bar
Salad Chef
Seattle Pike Chowder
Sergeant Chicken Rice (Breadtalk IHQ)
Sichuan Tianfu Restaurant
Singa Goody
Social Square by MOF (Waterway Point)
Spruce (Upper Bukit Timah)
Squeezed (Metropolis)
Stack and Munch
Stirling Grill
Sumo Salad (Capital Square 3)
Sun Korean Food (Eu Tong Sen Street)
Sweet @ Home
Taste of India
Temptations Cafe & Cakes
Teru Sushi
The Bakery Chef
Three crowns
Tiong Bahru Hainanese Chicken Rice & Curry Rice
Veg Café
Wayne's Chill Out
Western Food Singapore BT
Witchery Ider
Yu Cun
i.tea
Nicole's Cafe by Sterling
No Signboard Seafood (The Central)
Nonya Cafe
Noodle Cafe
Nouvelle Fusion and Bar
OPPA Chicken
Oasis Taiwan Porridge (Bedok)
Oceans of Seafood
Old Boys Gallery
Omar Shariff
Outback Steakhouse
Owl Cafe
Paella Place
Pak Thai Cuisine
Papa John's
Pardon My French
Pasta Fresca
Patro's Sports Bar & Restaurant
Pepper Castle Indian Restaurant (Holland Village)
Pezzo
Phuc Deli Viet
Pica World
Picotin Express
Pita Pan
Pondok Jawa Timur
Popeyes
Professor Brawn Cafe
Pulse Patisserie
Qasr Grille & Mezze Bar
Qoolco
Quentin's Eurasian Restaurant
Rainbow Cottage
Raj Restaurant (Syed Alwi)
Ramen Ten – Shin Tokyo
Ramyun and Soju
Rattana Thai
Real Food (Killiney)
Restaurant HOME
Rice & Fries
Riverwalk Tandoor
Rochor Thai
Roll Out Sushi Bar
Rong Cheng (Sin Ming Road) Bak Kut Teh
Rookery
Round 8
Royal Thai Cuisine
SHER
SOD Cafe @ Ci Yuan
Sakae Sushi (Century Square)
Sakon Thai
Samy's Curry Restaurant
Sandwich Saigon
Sarah's The Pancake Cafe
Sarpino's
Saturday House
Sawasdee Thai Restaurant
Seed & Soil
Selegie Soya Bean (Bedok)
Seoulroll
Shabestan Tazeh
Shiberty Bakes
Shin Kushiya (Far East Square)
Shukuu Izakaya
Slake Bar + Kitchen
Smith's Fish & Chips
Smor
Socks & Pans
Song Of The Prince
Soon Huat Bak Kut Teh
Spathe Public House
Spice Grill Restaurant
Spizza (Club Street)
Stay Home Mum Cafe
Sticks & Wings
Suan Thai
Subway
Sugalight
Sungrill Western Food
Sunlife Durian (Bedok)
Super Dario Lasagne
Supulae
Sushi Burrito
Swirls
Sync Korean Tapas Bar
Tabbouleh Lebanese Cafe and Restaurant
Table Manners
Tai Lei Loi Kei
Taipei Zhan juices and bubble tea
Takumen
Tambuah Mas
Tandoor
Tash Tish Tosh
Tea Royal
Teapresso
Tenderfresh Classic (Cheong Chin Nam)
Thai Pavilion
Tim's Restaurant & Cafe
Timbre
Toasties HQ
Tomoe Japanese Cuisine
Tony Roma's
Trattoria
Tropic Twilight
Tuckerbox Lunch
Twins
Two Blur Guys
Uncle Teochew Fish Soup
Uogashi
Urban Bites
Usman's Place
Vanilla Bar and Cafe
Vegan Cafe
Village Nasi Lemak
Viva Mexico
WING ZONE
WangZai Express
Wednesdays Food Company
Wei Jie
Well Dressed Salad Bar & Cafe
What The Fish!
Wholly Crab
Winchester Pies Kitchen
Wine Connection Bistro
Wings World
Woo Ricebox (Jurong Point)
Woobbee (Chinatown Point)
Working Title – Burger Bar
Wu Ke Shu Satay
Xiang Yuan Ji
Xin Bei Healthy Papaya Milkshake
Yellow Submarines (Toa Payoh)
Yogiyo Korean Fried Chicken
Yolo
Yong Fu Fishball Noodles
Yoshinoya
Yoğart
Yuan Kee Chicken Rice
Yum Cha (Chinatown)
Z'en Japanese Cuisine
ZF Cafe
Zulos Churros
Zzapi Pizza -DNA
monochrome
nomVnom
wanderwine
wang thai kitchen
For more info, visit www.foodpanda.sg.
Other terms and conditions apply.
Sales on until 29 May 2016