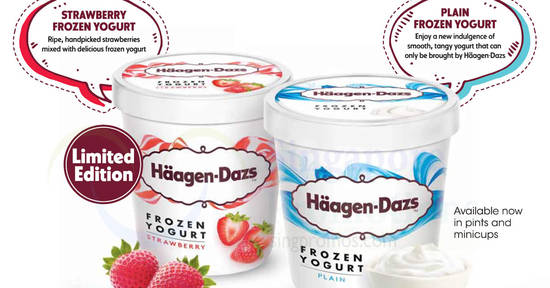 SINGPromos is now on Telegram
Calling all Yogurt lovers!
You can now indulge in Haagen-Dazs's newly launched product – Frozen Yogurt. An intensely creamy recipe that combines tangy smooth yogurt and indulgent Haagen-Dazs textures. The perfect refreshing treat!
Indulge in Strawberry Frozen Yogurt! Deliciously creamy and ultra smooth, you can scoop it up like ice-cream. A frozen yogurt that earnestly tastes like strawberries.
Available now in Plain and Strawberry flavours in major supermarkets and convenience stores.
Delight in the sumptuous taste of summer – the ultimate tropical indulgence! Tangy and refreshing, each scoop of limited edition Mandarin Orange Sorbet is a little bit of extraordinary, whatever the weather. Available exclusively at all Fairprice and Cheers stores.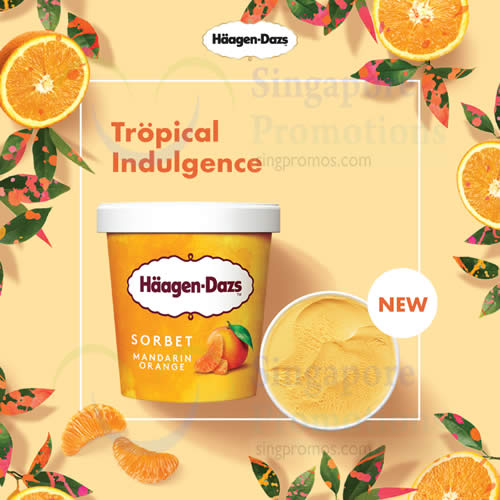 Click on image to enlarge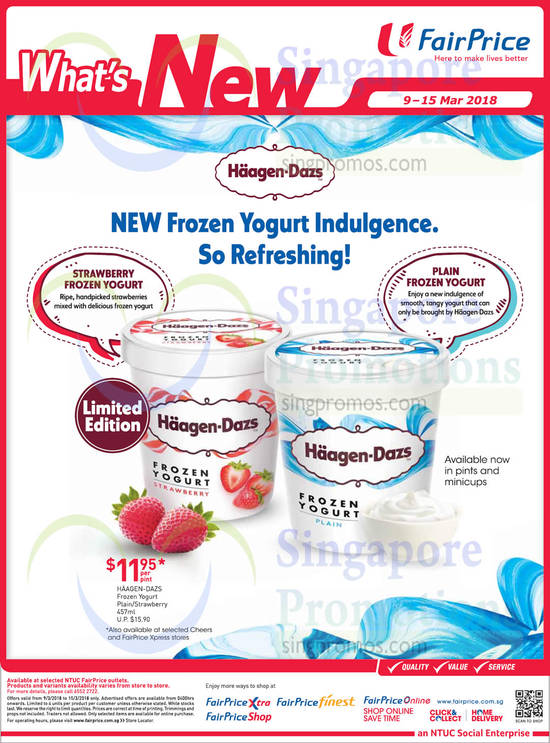 Find your nearest NTUC Fairprice outlet here