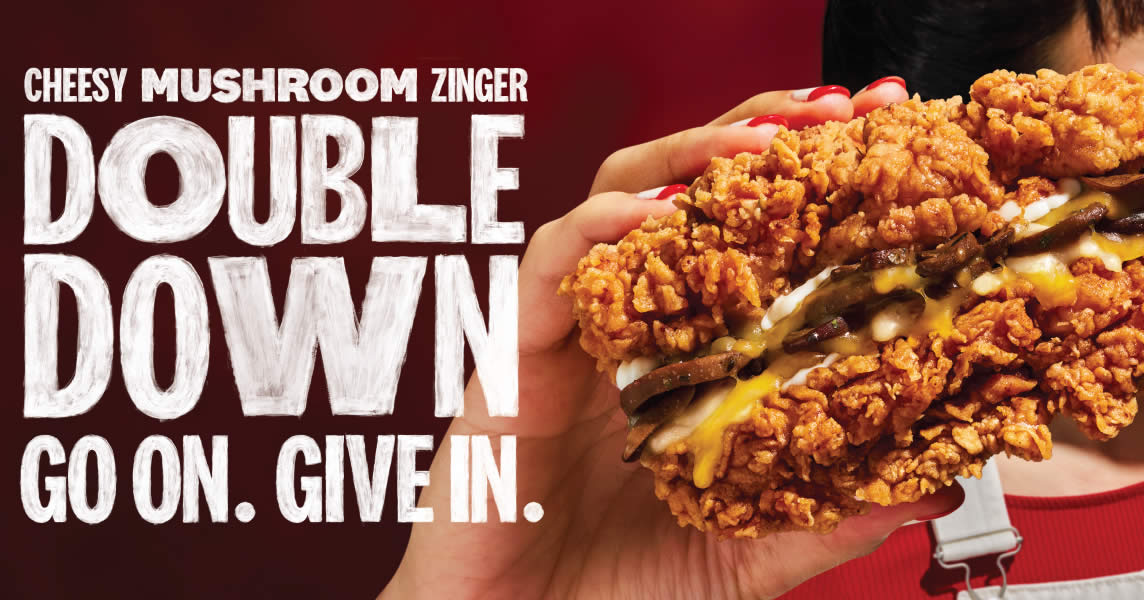 We are now on Telegram
Double Down is BACK and BETTER!

Cheesy Mushroom Zinger Double Down
Presenting the new KFC Cheesy Mushroom Zinger Double Down, it consists of herb marinated sautèed mushrooms with shredded mozzarella and cheddar – melted for that cheesy gooey pull, as well as a dollop of mayonnaise sandwiched between two Hot & Crispy Zinger fillets.
The herb marinated sautèed mushrooms gives an unexpectedly fragrant enjoyment to every bite of double down.
Allergens and Food Sensitives information: Wheat, Gluten, MSG, Soy, Milk, Egg
TERMS & CONDITIONS: Limited time offer. While stocks last. KFC Cheesy Mushroom Zinger Double Down is not available at KFC Singapore Polytechnic and Singapore Zoo. Meal bundles and pricing differ at selected KFC restaurants and KFC Delivery. Visuals are for illustration only.
Zinger Double Down
Turkey bacon and sliced cheddar cheese, topped with mayonnaise and served between two crispy, juicy and spicy Zinger fillets.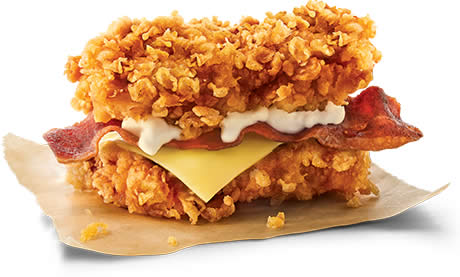 Hot Devil Drumlets
Free your adventurous spirit with the return of the Hot Devil Drumlets, now in Spicy Lime!
Pair your meal with a side that's tantalisingly tangy, featuring bursts of lime with a wow-worthy combination of flavourful spices. Get yours at 2 for $3.20 as an add-on, or 4 for $6.50 a la carte.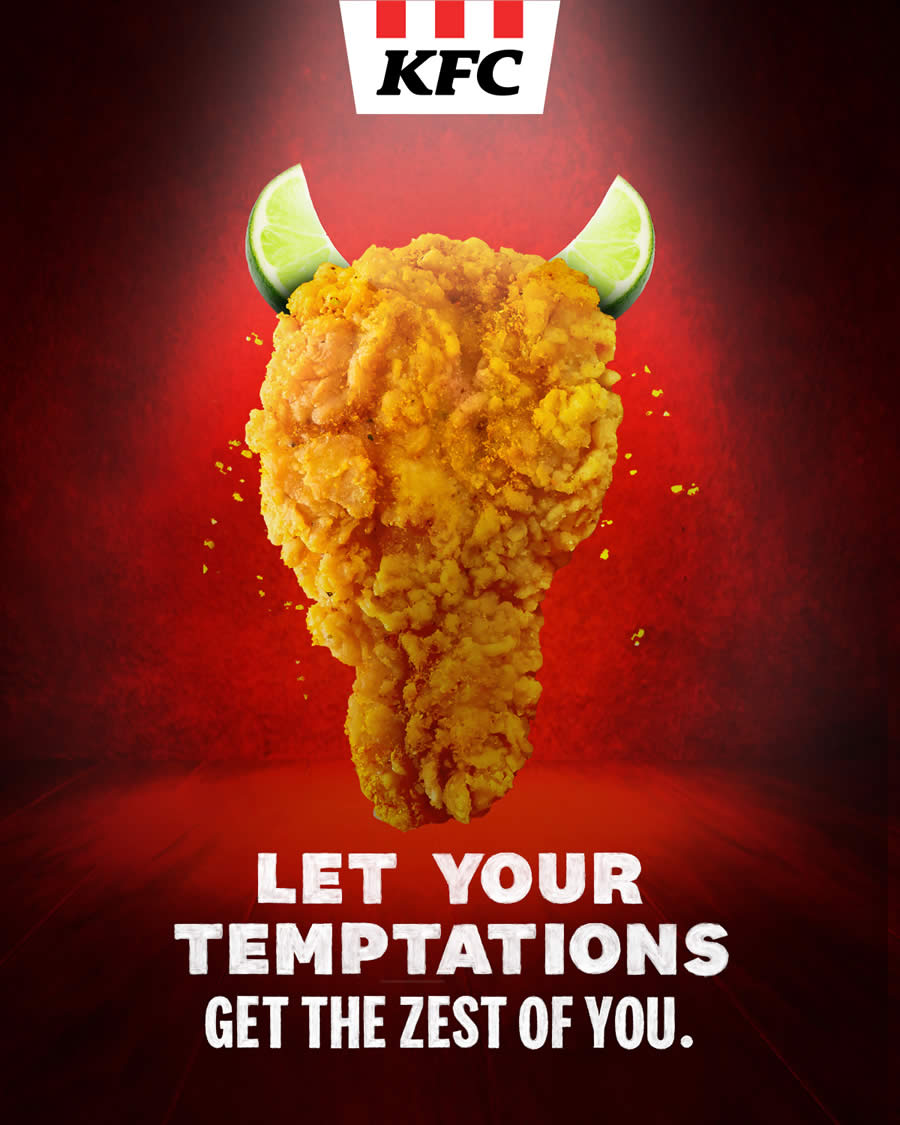 Dine-in Prices
Prices may vary by time and location and should be used as a reference only.
Find your nearest KFC outlet here or order online via www.kfc.com.sg.