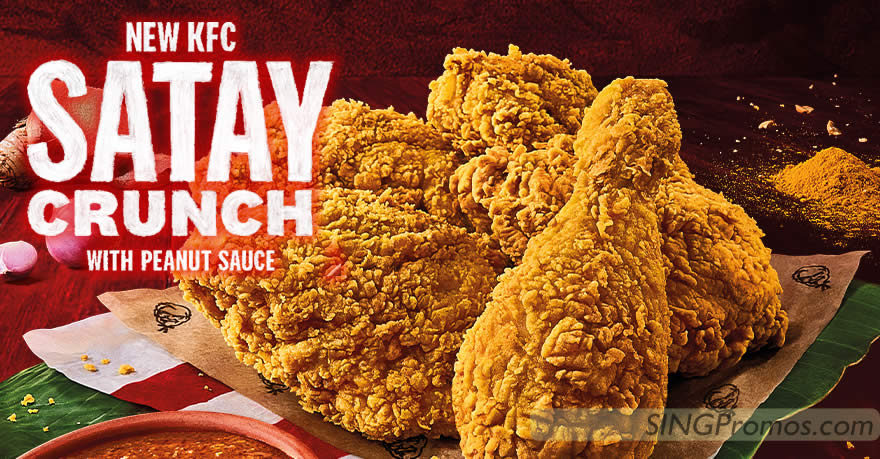 We are now on Telegram
Who says satay has to look like satay?
Who says you can't fry a deliciously marinated chicken with rich local spices like turmeric and galangal to crunchy perfection? Who says the new KFC Satay Crunch is complete without taking a dip of authentic peanut sauce? Who says you can stop at one bite?
Introducing KFC Satay Crunch! Now available for a limited time only.
Satay Crunch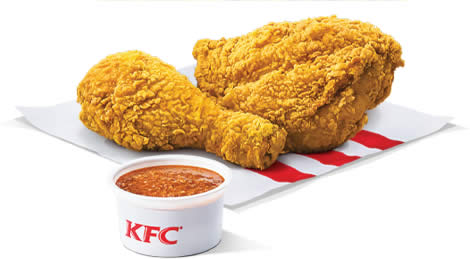 Tender chicken marinated with turmeric glaze with a hint of spice, freshly breaded and fried to golden perfection. It is served with a satay sauce that's sprinkled with crushed peanuts.
Allergens and Food Sensitives information: Gluten, Wheat, Soy, Peanut, Crustacean, MSG
KFC Satay Crunch will be available in store from 20 July onwards at a KFC near you or have it delivered straight to your door.
Terms and Conditions
Limited time offer. While stocks last. KFC Satay Crunch is not available at KFC Singapore Zoo. Meal bundles and pricing differ at selected KFC restaurants and KFC Delivery. Visuals are for illustration only.
Find your nearest KFC outlet here or order online via www.kfc.com.sg.