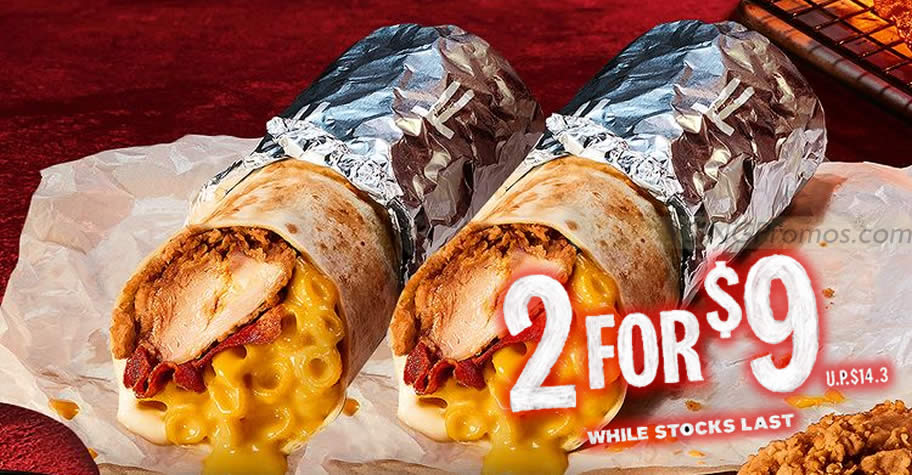 We are now on Telegram
A balanced diet is a Mac 'N Cheese Zingerito in each hand
From 20 March, you get to take home 2 Zingeritos for just $9 (U.P. $14.30)!
Indulge while you can, because this deal won't last.
Offer is valid in-stores, online and via the app. Terms apply.
Download KFC Mobile app at App Store or Play Store.
KFC's Mac 'N Cheese Zingerito makes its return
When you meet the love of your life, you better hold on tight. Ever longed for something to come back till everything else does not match up at all? Well, that's the power of KFC's Mac 'N Cheese Zingerito and it's true, it's everything you've wished for in an indulgent burrito wrap.
KFC's Mac 'N Cheese Zingerito is only back for a limited time period from 15 Feb 2023, available islandwide at selected KFC stores, KFC Delivery, Deliveroo, Foodpanda. Order yours now before it's gone again.
It features KFC's Signature crispy Zinger fillet, smokey turkey bacon, savoury mozzarella & cheddar mix, and creamy Mac 'N Cheese all rolled up with a toasted tortilla; a medley of flavors that work together to continue to make you feel in love even after Valentine's Day.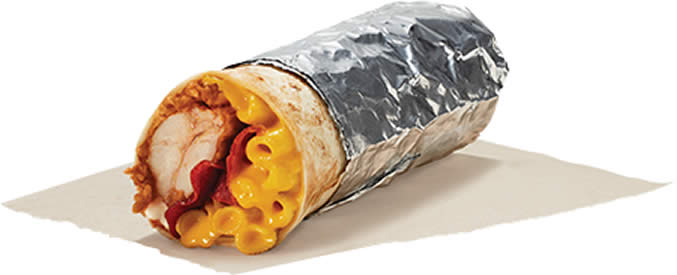 Find your nearest KFC outlet here or order online via www.kfc.com.sg.
#KFCSG #KFCSingapore #DontSayBoJio