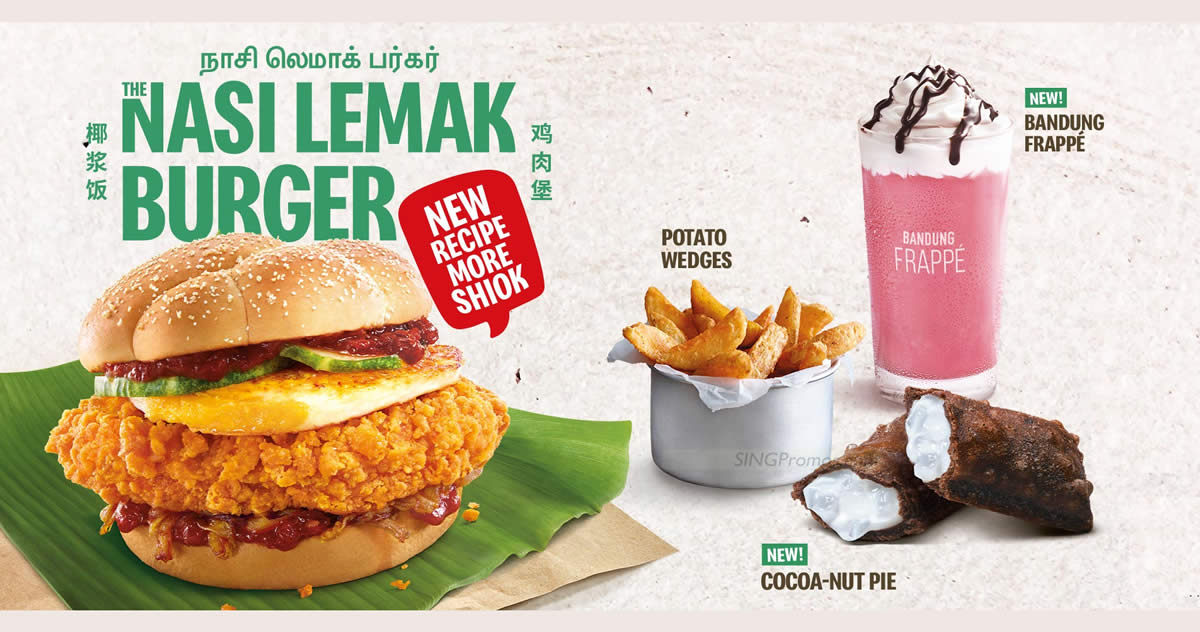 We are now on Telegram
Now it's back! Even betterrrr!
At long last! The Nasi Lemak Burger is back, with a new sambal sauce recipe and crispy chicken patty.
Topped with fried egg and fragrant onions. It's a bite that'll make you go "Woah! Shiok!"
Nasi Lemak Burger
Reignite your love for the Nasi Lemak Burger with a new sedap sambal sauce, over new crispy chicken patty and topped with fragrant onions, cucumber and fried egg!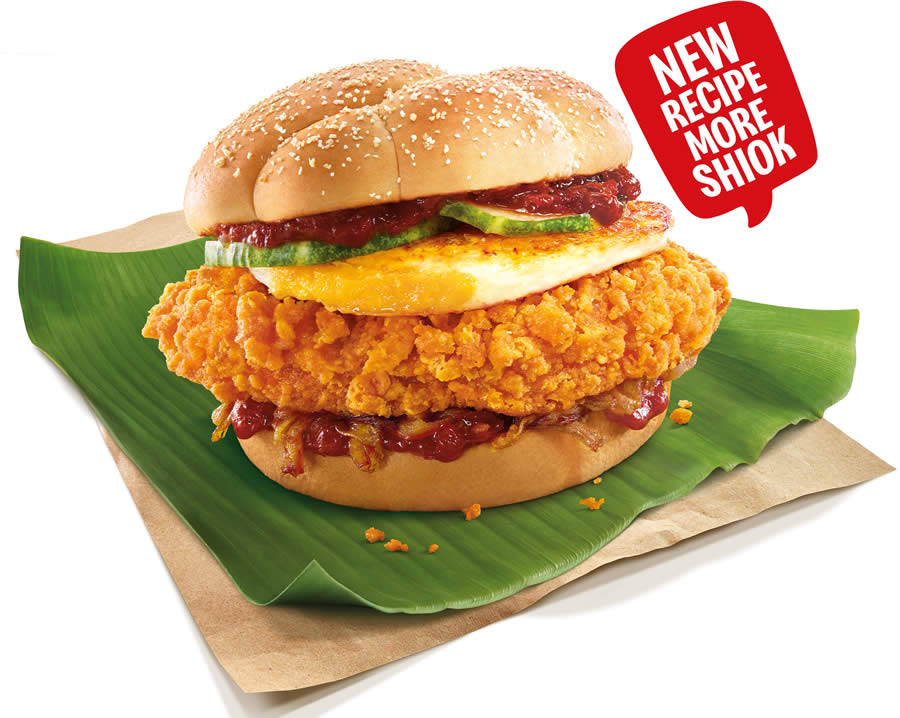 Allergens information: Egg, Fish, Shellfish, Soy, Wheat
Food sensitivities: Gluten
Bandung Frappé
The classic taste of rose syrup meets a refreshing creamy twist of a frappé. Drizzled with chocolate sauce for that extra Shiok sip!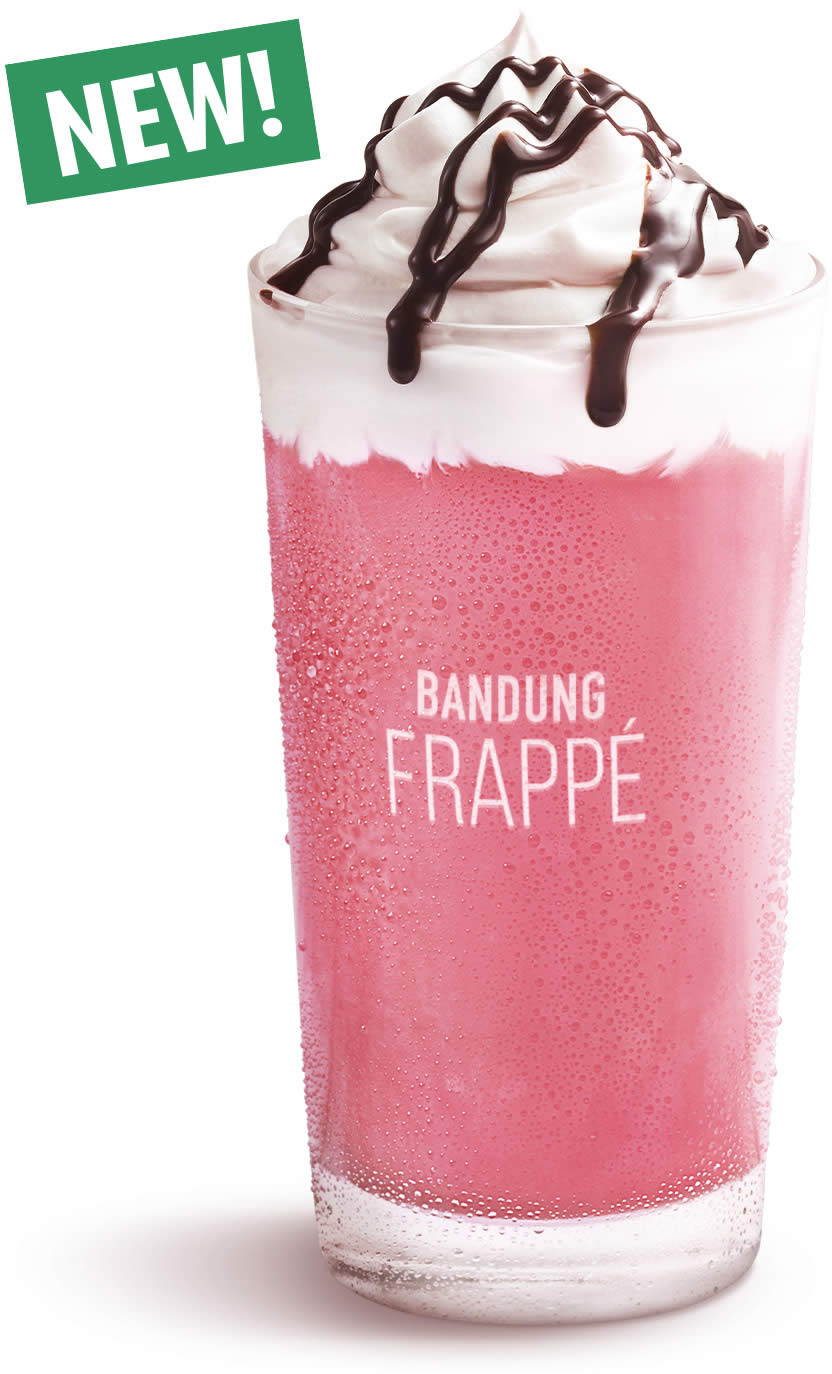 Allergens information: Milk, Soy
Potato Wedges
Warm, chunky wedges of soft fluffy potato for that perfect bite!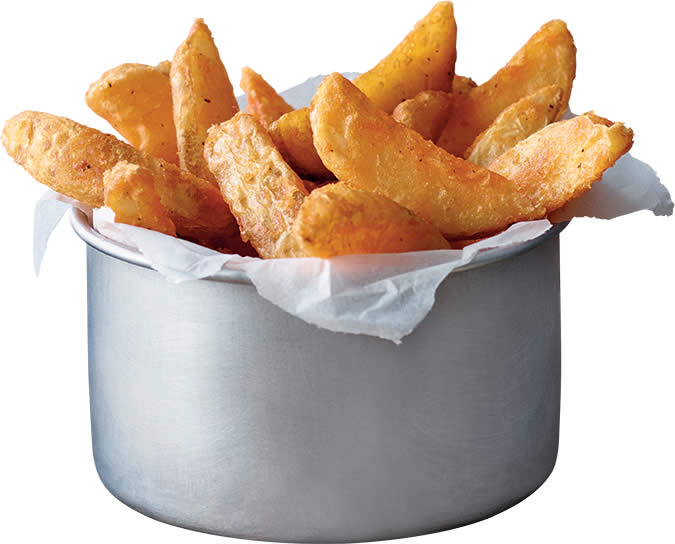 Allergens information: Soy, Wheat
Food sensitivities: Gluten
Prices
Prices may vary by location and delivery platforms such as McDelivery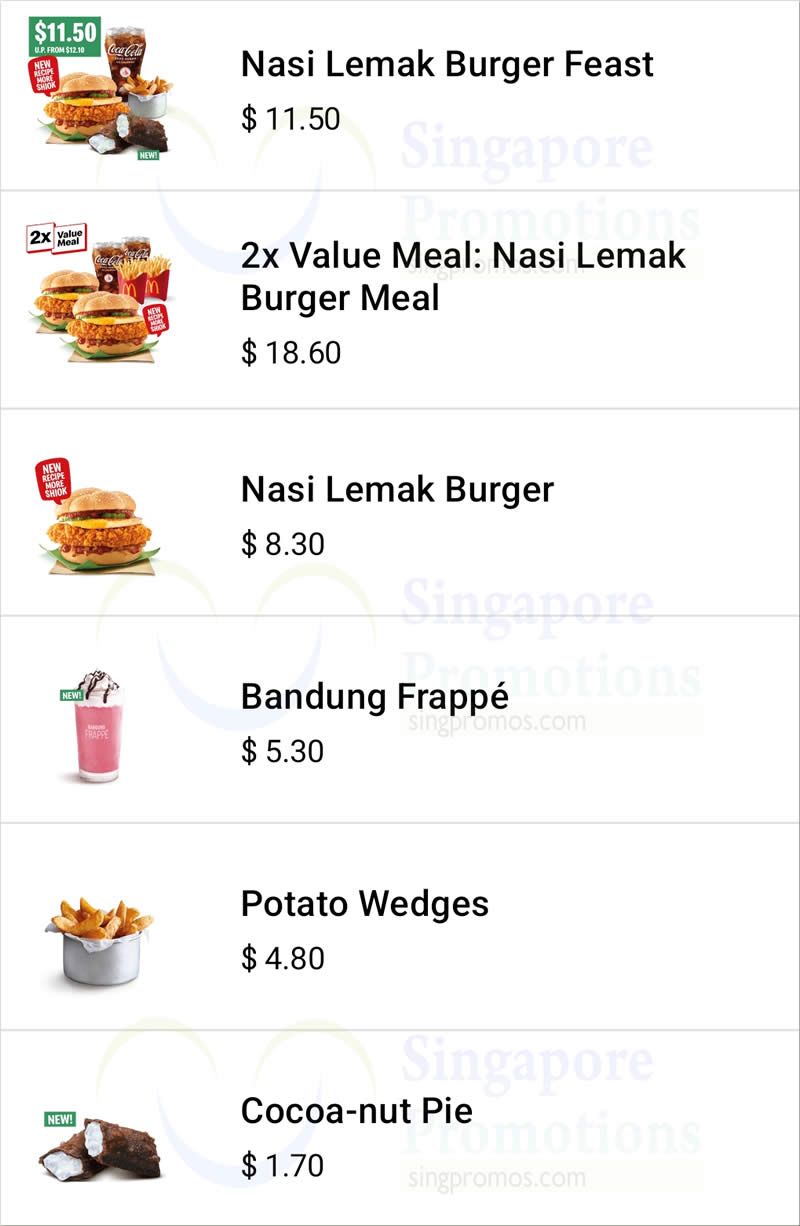 Available after breakfast hours and while stocks last. Visuals are for illustration purposes only. Terms and conditions apply.
Find your nearest McDonald's outlet here or order McDelivery at www.mcdelivery.com.sg