SINGPromos is now on Telegram
The new Yuzu Honey Jelly Yogurt Frappuccino® is a refreshing blend of tangy yogurt, yuzu honey sauce, milk and ice is layered on top of citrusy yuzu jelly and finished with yuzu honey sauce.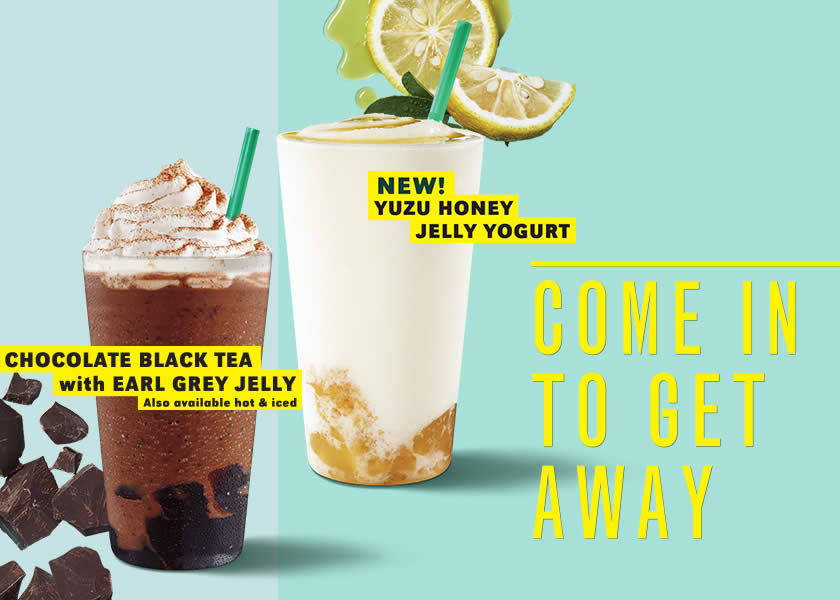 Three delicious textures add up to pure pleasure with the Chocolate Black Tea with Earl Grey Jelly Frappuccino®. Smooth chocolate black tea Frappuccino is swirled with java chips before being topped onto aromatic Earl Grey jelly. It is then topped with a dash of cocoa powder. Also available hot and iced. The hot version does not come with Earl Grey jelly.
Go on, treat yourself to a 15-minute vacation.
Delectable Treats
Dreamy Desserts. Delightful treats that pair perfectly with your favorite brew. Perfect for any time of day.
Summer Berry Yogurt Cake
Sink your fork into a moist sponge cake that comes with blueberries and a layer of yogurt filling. The cake is then topped with more yogurt that's swirled with blueberry jam.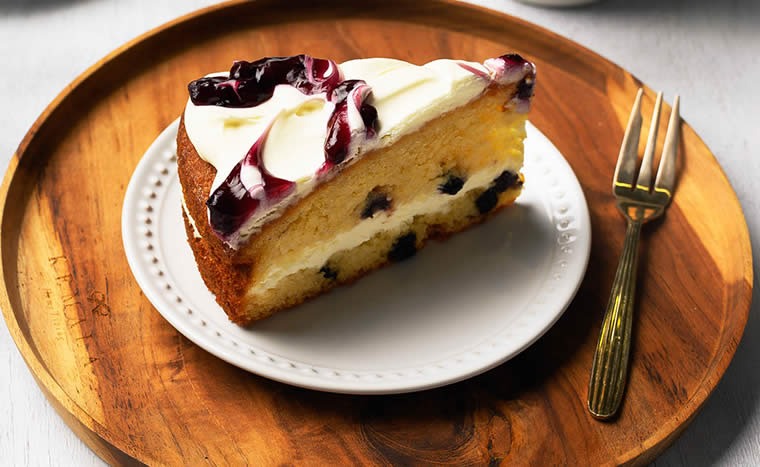 Chocolate Mocha Cheesecake
Here's one for all the chocolate lovers. A gloriously rich and decadent chocolate mocha cheesecake that's oh-so-satisfying.
Yuzu Genmaicha Cheesecake
Dig into tangy yuzu mousse atop a genmaicha cheesecake, where subtle notes of green tea and roasted rice wonderfully complements the bright, citrusty flavors.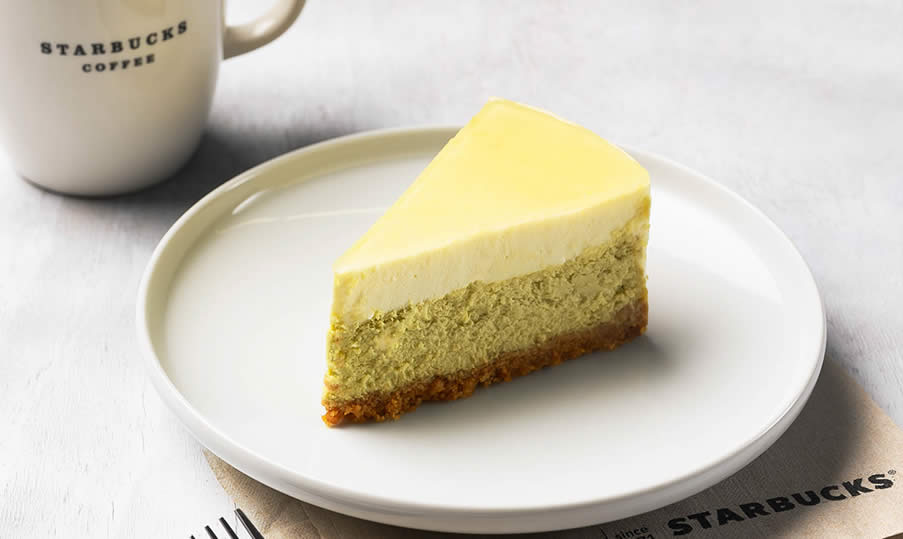 Find your nearest Starbucks store here.