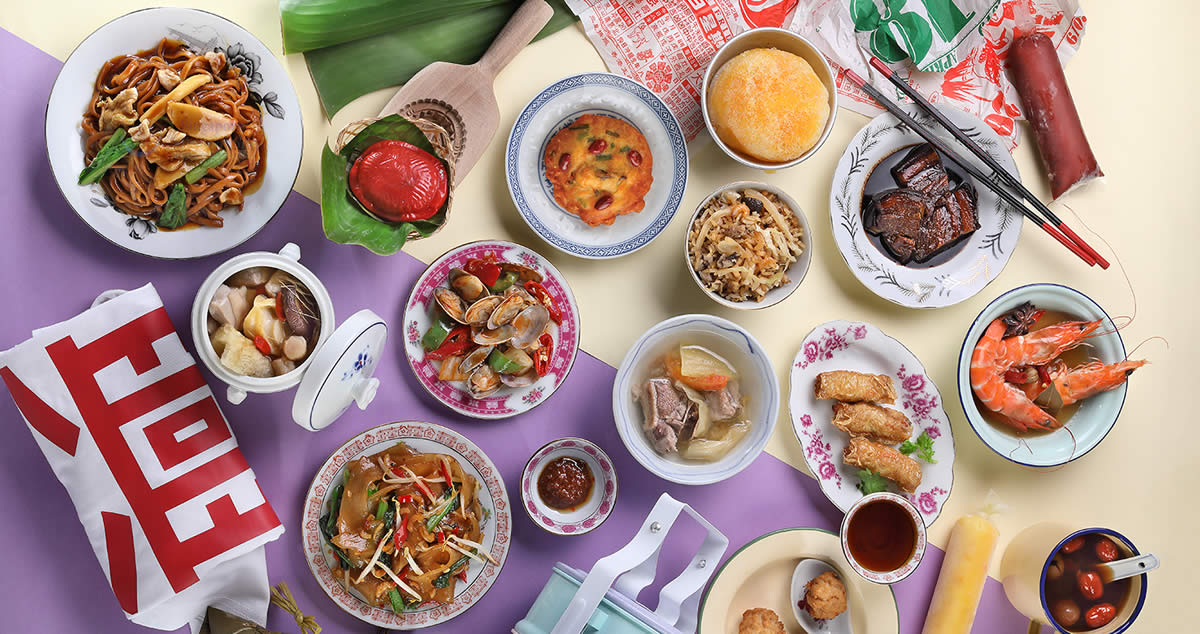 Due to COVID-19, some offers may no longer be valid or temporarily suspended. Please verify the validity (even if it says "ON TODAY" below) before heading down
The 50 Cents Fest 2019 goes Hokkien: in the belly of Singapore's largest dialect group
Chinatown Food Street
P1D
Past Event


Oh no, the event has ended. Don't miss out again, get the latest news via Newsletter, Telegram, Facebook, Twitter or RSS feed!

SINGPromos is now on Telegram. Click here to follow us now
The 50 Cents Fest 2019 goes Hokkien: in the belly of Singapore's largest dialect group
The annual festival takes a deep dive into the roots of the Hokkien Chinese, promising visitors only the most authentic Hokkien flavours and experiences!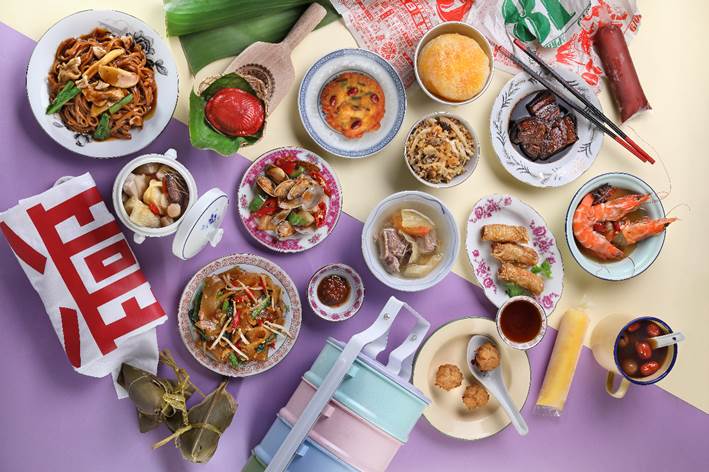 The 50 Cents Fest (五毛钱美食荟萃) is bringing the hustle and bustle back to the Chinatown Food Street once again with its 4th edition, happening on 27 and 28 July 2019. Jointly organised by Select Group Pte Ltd and Chinatown Food Street as a part of the annual Singapore Food Festival, which is in its 26th year running, this year's festival spotlights Hokkien heritage, taking visitors through a multi-sensory, gastronomical experience of all that the largest dialect group in Singapore has to offer.
More than 88,000 people visited last year's 1930s-themed edition, and The 50 Cents Fest is kicking it up a notch this year with plans to feature over 40 stalls and mobile vendors peddling an assortment of more than 50 different savouries and sweets.
Everything at this award-winning festival is priced from a humble S$0.50 to no more than S$3.00, and visitors will get to taste traditional Hokkien dishes – some of which are rare finds these days – ranging from Hokkien-style rice, noodles and nourishing soups, to snacks, small pastries, and ice-cold desserts and drinks.
"The 50 Cents Fest has become a platform for diners to take a trip back to the good old days, and for the younger generation to learn more about Singapore's colourful heritage and experience a day in their elders' shoes through food. Hokkiens form about 40 per cent of the Chinese population in Singapore, and this year we want to showcase the best Hokkien dishes and eateries, and bring both locals and tourists the most authentic experience with curated Hokkien-centric entertainment and activities," says Ms Rae Ng, Senior Head of Marketing for Select Group.
The 50 Cents Fest 2019 is bringing on board heritage restaurants such as Beng Hiang, an established Hokkien restaurant founded in 1978 well-known for its melt-in-the-mouth kong bak pau (braised pork belly bun). More heritage restaurants that have also been serving up authentic Hokkien fare are in the pipeline for this year's edition.
During the festival, tucked away in a corner of Chinatown Food Street will be a hidden Hokkien roadside stall presenting traditional dishes like hei zho (prawn rolls), fried Hokkien mee and 'buddha jumps over the wall', a nutritious soup made with a medley of premium ingredients like conpoy, fish maw, abalone and ginseng.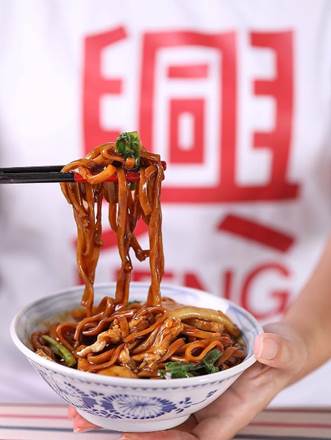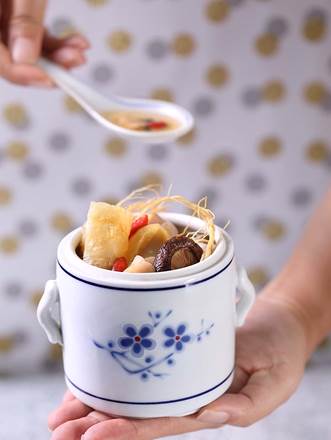 Other 'Must-Try' Hokkien food items at The 50 Cents Fest 2019 also include:
Ang Ku Kueh 紅龜粿 $1.00
Cha Gay Ah 番薯粉糕 $1.00
Hokkien Tapioca Noodles
Ngoh Hiang 炸五香$0.50
Fried Five Spiced Pork RollJee Ba Wan 炸肉圆 $0.50
Fried Meatballs
An iconic Hokkien snack, Ang Ku Kueh is a small round or oval shaped Chinese pastry, with soft sticky glutinous rice flour skin wrapped around a sweet filling in the centre. It is molded to resemble a tortoise shell and is presented resting on a square of banana leaf.
The springy 'noodle' of this dish is made by kneading tapioca flour into a dough. This kueh dough is then fried with dried shrimps, dark soy sauce and vegetables, creating a
mouth-watering savoury dish.
Originally a South Chinese Teochew dish, the Hokkiens here created their own version over 50 years ago. Try these dishes following 74-year-old Madam Tan's recipes which had been passed down many generations.
To hype up the crowd during the two-day festival, The 50 Cents Fest will also be hosting interactive and exciting activities, such as a "JIAK BA BUAY?" (have you eaten?) bingo game and nostalgic arcade games. Other festivities that add to the fun, buzzing atmosphere include a Mixed Goods Store retail lane with Hokkien-inspired merchandise from local brand Wetteeshirt and more!
Visitors can enjoy the convenience of QR Code payments as you scan to pay at The 50 Cents Fest with OCBC PayAnyone. OCBC PayAnyone users will enjoy special perks when spending at the event. Also, look out for The 50 Cents Fest on Chope's reservation platform and secure priority seats to The 50 Cents Fest 2019.
Gather everyone at The 50 Cents Fest 2019 to experience true blue Hokkien food and fun!
Hok kian lang ti toh loh (where are my Hokkien friends)? Li jiak ba buay (have you eaten)?
Event Details
Theme
Hokkien
Venue
Chinatown Food Street, Smith Street, Chinatown
Date & Time
27 – 28 July 2019, 11am to 11pm
No. of F&B Stalls
45 (including 25 mobile stalls)
No. of Food Varieties
More than 50
Food Pricing
From S$0.50 to no more than S$3.00
Payment Modes
Cash, OCBC PayAnyone
Nearest MRT
Chinatown
Nearest Parking
Chinatown Hawker Centre
Performances
Hokkien Getai Performances
Activities
'JIAK BA BUAY?' Bingo Game

Mixed Goods Store Retail Lane

Fun Way To Learn Hokkien

Email Address
chinatownfoodstreet@selectgroup.sg
Website
http://www.chinatownfoodstreet.sg/the-50-cents-fest
Social Media
@chinatownfoodstreet

#The50CentsFest
THE 50 CENTS FEST 2019 – Food Items and Pricing List
FEATURED ITEM
DESCRIPTION
PRICE
Hut Tiau Chiu

(Buddha Jumps Over the Wall)

佛跳墙

Legend has it that after the dish was originally cooked, the aroma was so irresistible that a Buddhist monk forgot his vow of vegetarianism and leapt over a wall to have a taste.
6 x $0.50
Kan Chia Mee

(Rickshaw Noodle)

拉车面

The dish was named after rickshaw/trishaw drivers who were its usual customers who ate them throughout the day for fuel as they plied their routes pulling rickshaws. It was then the cheapest dish that the drivers could afford. Rickshaw noodles is a dish of stewed Hokkien yellow noodles in pork broth, with bits of minced meat and cai xin, topped with fried garlic and shallots.
$0.50
Lor Mee

卤面

Lor mee is a Chinese-inspired noodle dish served in a thick starchy gravy with thick flat yellow noodles. The dish was created by Hokkiens in Singapore, Malaysia and Indonesia.
2 x $0.50
Kiam Png

(Hokkien Style Cabbage Rice)

咸饭

Literally translating to 'Salty Rice', this comforting Hokkien rice dish is one that is common in every Hokkien household. This fuss-free one-pot dish is typically made with cabbage, Chinese dried mushrooms and accompanied with ingredients that can be found in the fridge.
$0.50
Sng Bao

(Traditional Ice Popsicle)

冰包

Sng Bao (ice popsicle in Hokkien) is a classic childhood thirst quencher for a 70s-90s kid growing up in Singapore.
$0.50
Orh Pia

(UFO)

蚝饼

One of the disappearing dishes in Singapore. A filling made of marinated minced pork, oyster, and chinese parsley is topped with batter and some peanuts, then plunged into hot oil where it is fried to a beautiful bronze disc thus giving its name.
$0.50
Ong Lai Sng Giu

(Pineapple Ice Ball)

黄黎冰球

Hokkiens consider certain fruits auspicious. For example, they are fond of pineapple which sounds similar to 'prosperity to come'
(旺来) in the Hokkien dialect. The pineapple is often incorporated into snacks.
$0.50
ITEM NAME
PRICE
Ang Ku Kueh
红龟粿
2 x $0.50
Bak Kut Teh (Pork Rib Soup)
肉骨茶
2 x $0.50
Cha Gay Ah / Han Zi Hun Kueh (Hokkien Tapioca Noodles)

番薯粉粿

2 x $0.50
Cha Hok Kian Mee (Fried Black Hokkien Noodle)

福建炒手工面

2 x $0.50
Cha Mee Sua (Fried Mee Sua)
炒面线
$0.50
Cha Tee Kueh (Fried Rice Cake)
炒年糕
$0.50
Chuk Bee Png (Steamed Glutinous Rice)

糯米飯

$0.50
Chwee Kueh (Steamed Rice Cake)

水粿

$0.50
Hei Zho (Prawn Rolls)
虾枣
$0.50
Hiam Jio Jim (Chilli Crab)
辣椒螃蟹
4 x $0.50
Hok Kian Mee (Hokkien Mee)

福建面

2 x $0.50
Hut Tiau Chiu (Buddha Jumps Over The Wall)
佛跳墙
6 x $0.50
Jee Ba Wan (Fried Meatballs)

炸肉圓

$0.50
Jee Cai Tao Kueh (Fried Carrot Cake Sticks)

菜头粿条

$0.50
Jee Po Piah (Fried Spring Roll)

炸春卷

2 x $0.50

(3 pieces)

Jee Wan Tan (Fried Swallow Skin Dumpling)
炸扁肉燕
$0.50

(3 pieces)

Kan Chia Mee (Rickshaw Noodles)

拉车面

$0.50
Kiam Chye Ah Tng (Salted Vegetable Duck Soup)

咸菜鸭烫

3 x $0.50
Kiam Png (Hokkien Style Cabbage Rice)

咸饭

$0.50
Kong Bak Pau (Braised Pork Belly Bun)

扣肉包

2 x $0.50
Laksa

叻沙

$0.50
Lor Ah Png (Braised Duck Rice)
卤鸭饭
2 x $0.50
Lor Mee

卤面

2 x $0.50
Muah You Kueh Png (Sesame Oil Chicken Rice)

麻油鸡饭

$0.50
Ngoh Hiang (Fried Five Spice Pork Roll)

炸五香

$0.50
Orh Chian (Fried Oyster Omelette)
蠔煎
2 x $0.50
Orh Piah (UFO, Oyster Cake)
蚝饼
$0.50
Rojak

罗惹

$0.50
Roti Prata
$0.50
Sa Teh (Chicken Satay)

沙爹

$0.50

(per stick)

Sam Ba Hang Hee (Sambal Stingray)
參巴魔鬼魚
4 x $0.50
Sam Ba La La (Sambal Clams)
參巴拉拉
2 x $0.50
See Hum (Cockles)

蚶

2 x $0.50
Tee Ka Bee Hoon (Pork Leg Bee Hoon)
猪脚米粉
2 x $0.50
Teh Bee Nng (Chinese Tea Leaf Egg)

茶叶蛋

$0.50
Tu Tu Kueh (Steamed Coconut Cake)

嘟嘟糕

$0.50 x 2

(2 pieces)

Yo Zhai Heh (Herbal Prawn)
药材虾
4 x $0.50
Ai Yu Sng (Ai Yu Jelly)

爱玉冰

$0.50
Ang Zou Teh (Red Date Tea)

红枣茶

$0.50
Coca-Cola Beverages

可口可乐饮料

3 x $0.50
Lao Hor (Tiger)
6 x $0.50
Lek Dao Tng (Green Bean Soup)
綠豆湯
$0.50
Ong Lai Sng Giu (Pineapple Ice Ball)
黃黎冰球
$0.50
Sng Bao (Traditional Ice Bag)

冰包

$0.50
Tak Kiu (Milo)
$0.50
Yan Orh Zui (Bird's Nest Drink)

燕窝水

$0.50
*list subject to changes