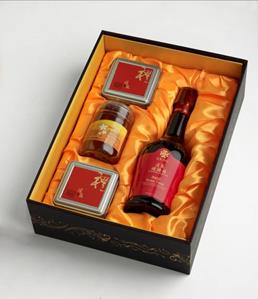 Fathers have to shoulder huge responsibilities and this no doubt takes a toll on their health. Your father could be experiencing aches in the waist and knees.
These are often traced to the following causes: inadequate nutrition, lack of exercise, long working hours and poor posture.
This Father's Day, give your father Huiji Gift Sets to show your care and appreciation.

Each gift set comes with Huiji Waist Tonic, which is now produced in a local GMP- ('Good Manufacturing Practices') certified factory that has stringent quality controls.
With state-of-the-art extraction technologies that allow a finer extraction of the essence and goodness of top-grade herbs, the waist tonic now tastes richer.
As a supplement, Huiji Waist Tonic helps enhance blood circulation and physical strength. It also keeps fatigue at bay.
Huiji Waist Tonic is a blend of six premium herbs, all known to have medicinal properties. On its own, each ingredient offers numerous health benefits.
Cordyceps: A well-known traditional Chinese herb, Cordyceps can strengthen one's constitution.
Duzhong: Consists of barks that strengthen the waist and legs. Duzhong is also taken by those with liver and kidney deficiency.
Dang Gui: Consists of fibrous roots prepared by cross cutting. Danggui helps to promote blood circulation. It also helps to nourish blood.
Shouwu: Its root tuber possesses the ability to darken hair, invigorate the liver and kidney.
Dazao: Invigorates the spleen and stomach. Nourishes the blood and calms the mind.
Ginseng: Boosts Energy Level
Both the Gift of Thoughts and Gift of Love come with Huiji Waist Tonic. It is suitable for vegetarian and has no alcohol content. Other nourishing items include Huiji Honey, Fruity Lite and Bird's Nest, which can help your mom to stay young and look radiant.
All gift sets are exclusively available at NTUC Fairprice for a limited period only.
Huiji Gift Set – Gift of Thoughts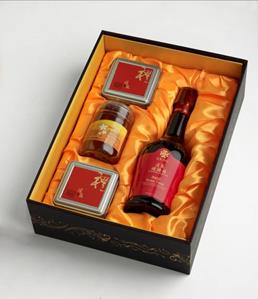 1 x Huiji Waist Tonic 700ml
2 x Fruity Lite (2 x 6 sachets)
1 x Bottle of Huiji Honey 500g
Price: S$63
Huiji Gift Set – Gift of Love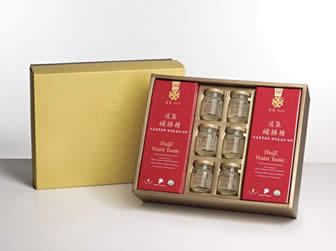 2 x Huiji Waist Tonic 700ml
6 x Nestural Bird's Nest with rock sugar (???? – ????????)
Price: S$138
Exclusive Father's Day promotion
Huiji Waist Tonic + Fruity Lite (12 Sachets): S$49.80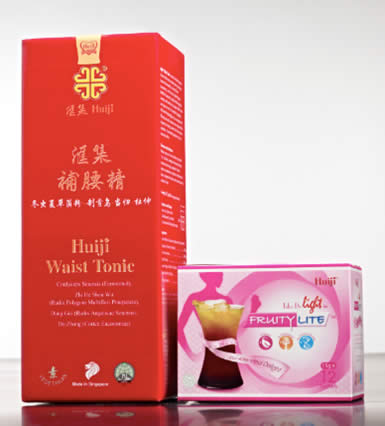 A three-time recipient of the Watsons Health & Beauty Awards, Fruity Lite is the most popular digestive drink in Singapore. Fruity Lite is sugar free and it contains vitamin C.
It is an all-natural delicious drink made from high-grade hawthorn fruit (??) and honey. According to medical journals, hawthorn fruit (??) can help with digestion, reduce lipid levels in the body, reduce bad breath and improve blood circulation.
This is a great beverage that will help clear the excess oil after a Father's Day feast!
Huiji Waist Tonic Banded Pack
1 bottle of 700ml Huiji Waist Tonic
1 box of 12 sachets of Huiji Fruity Lite
Promotion is available at all major supermarkets, including Bee's Brand, EM Cheers, Giant, FairPrice, Fairpice Finest, Fairprice Xpress, Fairprice Xtra, OG, Prime Supermarket, Sheng Siong, Unity, Watsons, ZTP as well as pharmacies and medical halls.
Other terms and conditions apply.
Get $120 cashback when you apply for a Citibank card at www.citibank.com.sg!