We are now on Telegram
Sony raises the bar in portable power today with the announcement of its new USB portable power supply models, satisfying consumers' growing demand for mobile power on-the go.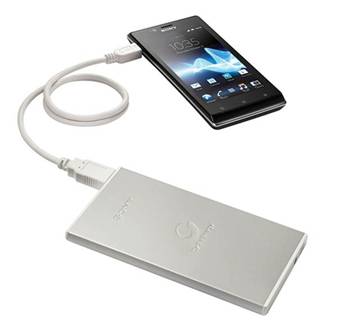 Showcasing their ultra-slim aluminium bodies and light-weight lithium-ion polymer batteries, the sleek CP-F1L and CP-F2L chargers can charge smartphones, tablets and portable devices, providing a reliable source of emergency back-up power without adding much bulk to your hand carry.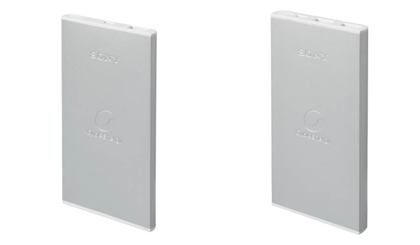 Ultra-slim aluminium design for CP-F1L (left) and CP-F2L (right)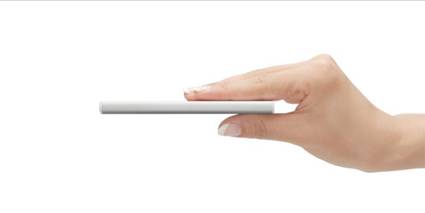 At just 9.4mm thin and 125g light, the CP-F1L has a battery capacity of 3,500mAh, allowing smartphone users to recharge their phones 1.5 times with a high output of 1.5A. The 2.1A output CP-F2L charger boasts a high charge of 7,000 mAh in a 12.9mm thin body that weighs 198g and is capable of charging smartphones up to 3 times1. The CP-F2L possesses dual USB output power ports, giving consumers the flexibility to recharge more than one portable device at a time.
An added feature the two new chargers have is the convenience to be charged using an AC adaptor or the USB port on a computer or notebook. The supplied AC adaptor also allows for the simultaneous charging of both the charger and a portable device at the same time. A 50cm micro USB cable is provided with the chargers for charging convenience on-the-go.
"The latest series of on-the-go power solutions from Sony demonstrates how we constantly aim to innovate in ways that bring real value to our customers," said Mr. Takayuki Takemura, Deputy Director, Recording Media & Energy Division, Sony Electronics Asia Pacific. "Smartphones, tablets, portable games, cameras and camcorders are playing increasingly important roles in our lives, therefore it can be a huge inconvenience when these devices run out of power. With the CP-F1L and CP-F2L chargers, consumers do not have to worry about running out of juice and stay connected for as long as they need to."
Leveraging on Sony's more than 20 years of Li-ion rechargeable battery manufacturing technology and expertise, the CP-F1L and CP-F2L's in-house production Li-ion polymer rechargeable batteries are able to retain 80 percent of their charged capacity even after 1 year, and can be recharged 500 times. The CP-F1L and CP-F2L chargers are also pre-charged approximately 50 percent with emergency power so that consumers can power up immediately upon purchase.
The USB Portable Power Supply CP-F1L and CP-F2L from Sony will be available in all Sony Stores and authorised dealers from November 2012 onwards. The recommended retail prices of the CP-F1L and CP-F2L chargers are S$69.90 and S$129.90 respectively.
Specifications
CP-F1L
CP-F2L
Input
DC 5V
Output
DC 5V
1.5A (Max)
2.1A (Max)
Size (mm)
70.4 x 128.1 x 9.4 (W x H x D)
70.4 x 130.6 x 12.9 (W x H x D)
Weight (g)
Approx. 125
Approx. 198
Supply Time*
Approx. 80 minutes (Max 1.5A)
Approx. 130 minutes (2 USB output: Max 2.1A)
Battery Capacity (mAh)
3,500
7,000
Charging Time
Approx. 4 hours (from AC Adaptor)

Approx. 8 hours (from standard USB port)

Approx. 7.5 hours (from AC Adaptor)

Approx. 15 hours (from standard USB port)

AC Adaptor
Input
AC 100V ~ 240V, 50/60 Hz
Output
DC 5V, 2.1A (Max)
Size (mm)
41.0 x 61.0 x 26.0 (W x H x D)
Weight (g)
Approx. 53 (Without AC plug)
Operating Temperature
0ºC ~ 35ºC
* Supply time varies depending on battery condition, storage condition and portable device