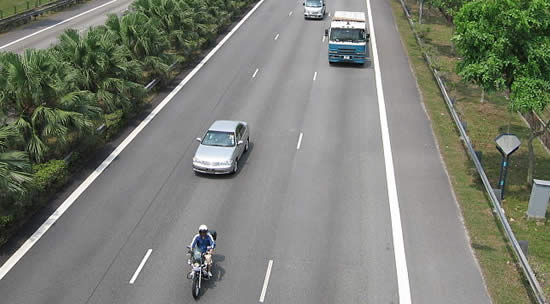 With the Labour Day holiday coming up on 1 May 2014, traffic flow through the land checkpoints at Woodlands and Tuas is expected to be heavy.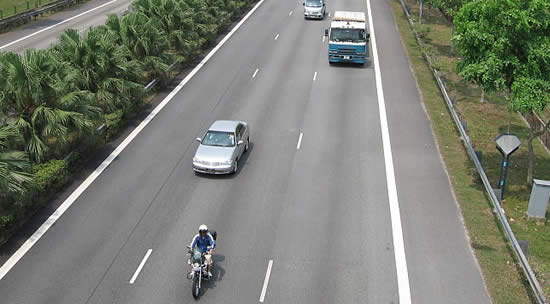 Travellers intending to use the land checkpoints during the peak periods should take note of the following information:
Traffic volume at the two land checkpoints is expected to build up from Wednesday (30 April 2014) and will continue till Sunday (4 May 2014). Travellers using the land checkpoints during these periods can expect delays.
Arrival and departure traffic at both checkpoints are expected to be particularly heavy on 30 April 2014 and 1 May 2014. This takes into consideration that 1 May 2014 is also Malaysia's public holiday and falls on eve of Johor's weekend rest days.
For arrival, traffic at both checkpoints is expected to be particularly heavy on 4 May 2014.
Travellers departing Singapore are advised not to travel by foot into the Woodlands Checkpoint during this peak period but to make use of public transport instead;
Motorists are encouraged to use the Second Link to help ease the traffic situation at the Causeway.
With security checks, traffic build-up is inevitable, especially when a large number of travellers use the checkpoints at the same time. To avoid a surge of travellers and vehicles seeking clearance at the land checkpoints, travellers are advised to adjust their travel plans if possible.
Drivers should car-pool and maintain lane discipline at all times.
Eligible users (Singaporeans, Singapore Permanent Residents and Long Term Pass holders) are encouraged to use the enhanced Immigration Automated Clearance System (eIACS) lanes at the bus halls for immigration clearance.
Travellers are to ensure that they are carrying their own passports before presenting them for immigration clearance at the checkpoints; and
Travellers are to make sure that they do not bring unlawful or prohibited goods into or out of Singapore. The list of controlled and prohibited items can be found on ICA's website
Motorists are advised to check on the traffic situation at both land checkpoints before setting off your trip. Travellers leaving Singapore by Woodlands or Tuas Checkpoint will be able to know in advance the traffic situation from LTA's Expressway Monitoring & Advisory System (EMAS) installed along the AYE and BKE respectively.
Call the traffic information hotline at 6863-0117; or
Listen to TrafficWatch on the radio; or
Visit LTA's One Motoring website (www.onemotoring.com.sg) or MyTransport.SG portal (MyTransport.SG) to check the latest traffic conditions before embarking on your journey.
Get $120 cashback when you apply for a Citibank card at www.citibank.com.sg!