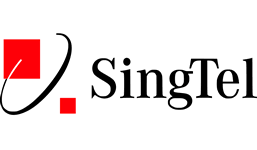 We are now on Telegram
Singtel has unveiled this year's top eight SingTel Grid Girls 2012 and their new uniforms on 2 August 2012. The ladies were chosen to showcase the energy, glitz and glamour of the Formula 1™ spirit.
Ranging in age from 18 to 23, this year's SingTel Grid Girls contestants will fulfill their dreams to get closer to the race action, while adding beauty and glamour to the race track.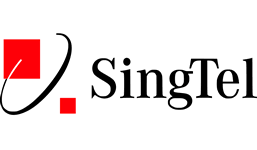 Members of the public will be able to vote for the top three Singaporean faces from among the eight finalists to flag off this year's Singapore Grand Prix race.
Giving everyone a chance to be a SingTel Grid Girl
"This year, we extended the search for fresh local faces to our F1™ roadshows held across Singapore, in line with our campaign theme – "F1™ for Everyone". There were many contenders and it was a tough decision for the judges," Mr Johan Buse, Vice President of Consumer Marketing, SingTel.
"We raised the level of competition this year by allowing only eight instead of the usual 12 to make the cut. We are very happy with our finalists and invite the public to vote for their favourites and come down to meet them at our final roadshow – we guarantee that this year's contest is going to be exciting," Mr Buse said.
Local faces dressed by local designer
This year's SingTel Grid Girls will be sporting striking outfits designed by local design talent, Ms Roslinda Abdul Rahman, winner of The Project Racetrack.
The Project Racetrack is an F1™ fashion design competition integrated with a 74-hour long fashion design training course conducted by the Textile and Fashion Industry Training Centre (also known as TaF.tc) and Singapore WSQ Develop Design Collection in partnership with SingTel, a platform for young aspiring designers to develop and showcase their creativity with F1™ as an inspiration.
Entering the competition with little experience in fashion design, Roslinda, a 26-year-old graphic designer stood out amongst her competition with a design concept that evokes a sense of youthful energy and feminine glamour, inspired by the stylish functional wear on female tennis players.
The SingTel Grid Girls uniform features eye-catching contrast details and flattering silhouettes in a vibrant palette of red and white; colours synonymous with "speed, glamour and technology". Using lightweight and water-resistant fabric, the new uniform is designed to be stylish, yet comfortable on the race tracks.
"I have always enjoyed the F1™ races, and am extremely honoured and excited to see my designs on 55 SingTel Grid Girls for all to see at the world's most glamorous motor racing event. This is really a chance of a lifetime and I want to make sure that each and every one of the Grid Girls looks chic, sporty and sassy," said Ms Roslinda.
The uniforms for all 55 SingTel Grid Girls will be sponsored by local fashion design house ESTA PTE LTD.
Ms Esther Tay, CEO of ESTA PTE LTD, said, "The SingTel Grid Girls are an iconic sighting at the Formula 1™ SingTel Singapore Grand Prix every year, and we are happy to be producing the uniforms that they will be donning at this prestigious world class racing event."
How to vote for the top three SingTel Grid Girls
After a round of auditions, the eight SingTel Grid Girls have earned their chance to be in the finals to vie for the coveted top three spots. The three finalists will be given the important role of holding the Singapore, Formula One™ and Singapore GP flags at the race in September. The top three 2012 SingTel Grid Girls will be crowned at the SingTel "F1™ for Everyone" Roadshow at East Coast Park on 2 September. This year, for the first time, the results will be based purely on online and SMS voting. The top three SingTel Grid Girls will win attractive cash prizes and be at the front of the starting grid on race day.
From 3 August to 27 August 2012, the public can find out more about and vote for their favourite SingTel Grid Girls at www.singtelrace.com or via SMS and stand to win a pair of Singapore Grand Prix Pit Grandstand Tickets worth $1,488. There will also be 10 consolation prizes of Singapore Grand Prix Goodie Bags merchandise worth $150 to giveaway.
Voting via SMS
To vote via SMS, type in this format, [Grid Girl's code number <space> Name <space> NRIC], and send it to +65 9113 6891. The code numbers are:
GG1 – Priscilla Lee
GG2 – Esther Leong
GG3 – Arrian North
GG4 – Emily Chia
GG5 – Mabel Lim
GG6 – Victoria Yeo
GG7 – Rebecca Ly Dia Dore
GG8 – Ashvin Sandhu