SINGPromos is now on Telegram
Enjoy Bath & Body Works Ramadan special with Buy 3, Get 3 free deal ONLINE ONLY!
Shop 3 of your favorite Bath & Body Works items & get 3 items for FREE!
Free shipping above S$90
Must add 6 items to cart. While supplies last. T&Cs apply. Exclusion apply. Free items will be the lowest price. Limited to 12 units per customer.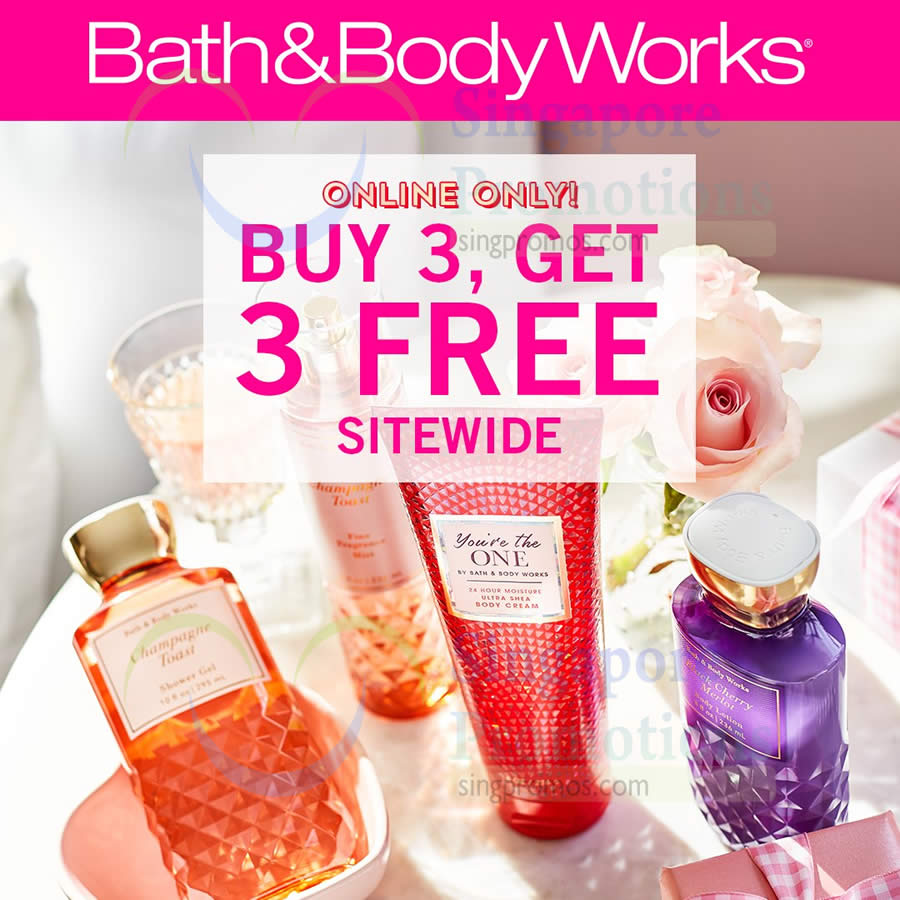 Shop online here now!