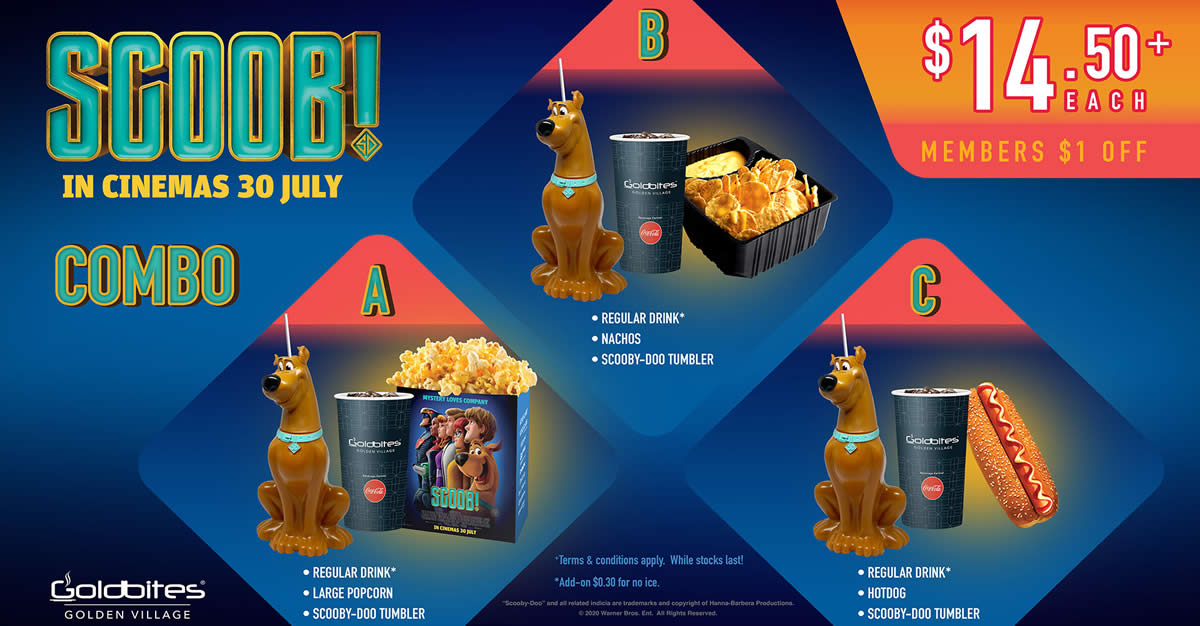 SINGPromos is now on Telegram
Enjoy the upcoming release of Scooby-Doo movie at Golden Village with an exclusive Scoob! combo!
Get your hands on the GV-exclusive Scoob! Combo Set that comes with a Scooby-Doo collectible tumbler!
There are three combo options where you can select a regular drink and a snack of your choice – Combo A (popcorn), Combo B (nachos) and Combo C (hotdog). The combos are priced at $14.50 each (GVMC members enjoy $1 off).
The combos are available for online purchase and walk-in purchase at all GV cinemas from 30 July onwards. Patrons can also purchase just the collectible Scooby-Doo tumbler for $10.50 from GV's online store here and then choose which GV cinema they want to collect it from (except GV @ Capitol).
Get your tumbler and combos now, while stocks last!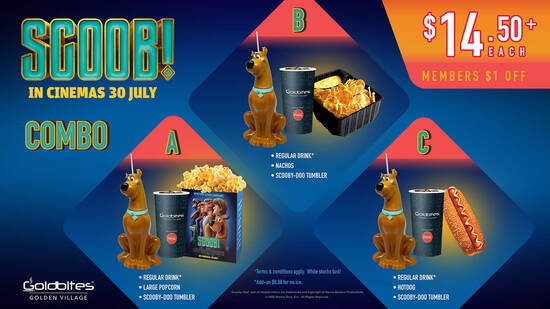 Scoob! Combo
Location
Online and all GV box offices
Promotion Period
Combos
Price
$14.50 (Public)
$13.50 (GVMC Member)
Consists of:
1 x Large Popcorn/Nachos/Hotdog
1 x Regular Drink
1 x Scooby-Doo Collective Tumbler
Scooby-Doo Collective Tumbler
Location
Online only @ www.gv.com.sg
Can select GV cinema for collection (except GV @ Capitol)
Price
Buy online here or find your nearest Golden Village (GV) cinema here.