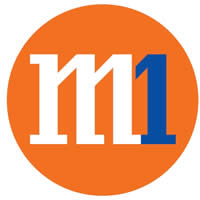 M1 launches new postpaid plans. Four new M1 mySIM mobile plans offer best value, flexibility and generous data bundles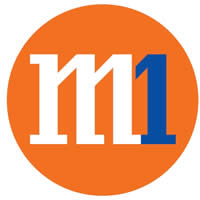 The new mySIM postpaid plans, which start from S$30 a month for a 5GB data bundle, 300 minutes of calls, and 1,000 SMS/MMS, to S$125 for a 20GB data bundle with unlimited calls and SMS/MMS, are available immediately at any M1 Shop and M1 Exclusive Distributor.
Singapore consumers today have access to a wide selection of smartphone models at affordable prices even without contract.
This has given consumers even more flexibility over the smartphone they want to use, and how often they wish to upgrade it.
"Customers who prefer to buy their own smartphones have told us they would like to see better value in their postpaid plans, and we created the M1 mySIM plans to meet the needs of these customers. As we do not subsidise these customers' smartphones, we pass these savings back to them through larger data, call and message bundles, which they can enjoy on Singapore's fastest 4G network1," said Mr P. Subramaniam, Chief Marketing Officer, M1.
For more information on M1's mySIM plans, please visit: www.m1.com.sg/mysim
mySIM 30
mySIM 45
mySIM 75
mySIM 125
Subscription
(per month)
$30
$45
$75
$125
Voice/Video Calls (mins)
300
400
800
Unlimited
SMS/MMS
1,000
1,200
2,000
Unlimited
Data
3GB/5GB*
4GB/7GB*
7GB/12GB*
13GB/20GB*
Excess data charge: $10.70/GB
4G VAS
Subscription waived permanently
Exclusive Benefits
· Free incoming calls
· Unlimited free calls to 3 M1 numbers
· Promotional waiver of first month's subscription for Caller Number
Display for new line sign-ups
· Voicemail Service
Bundles with * in above table are only applicable with a 12-month service commitment contract.
Get $120 cashback when you apply for a Citibank card at www.citibank.com.sg!