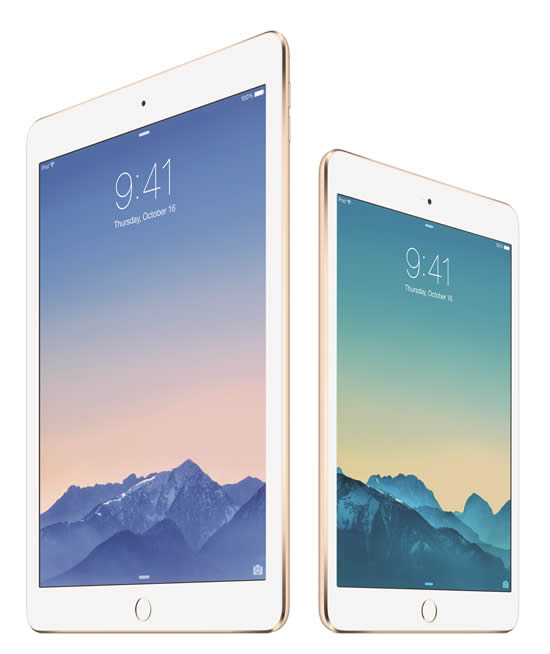 Here is Singtel's price plans for the Apple iPad Air 2 and Apple iPad Mini 3.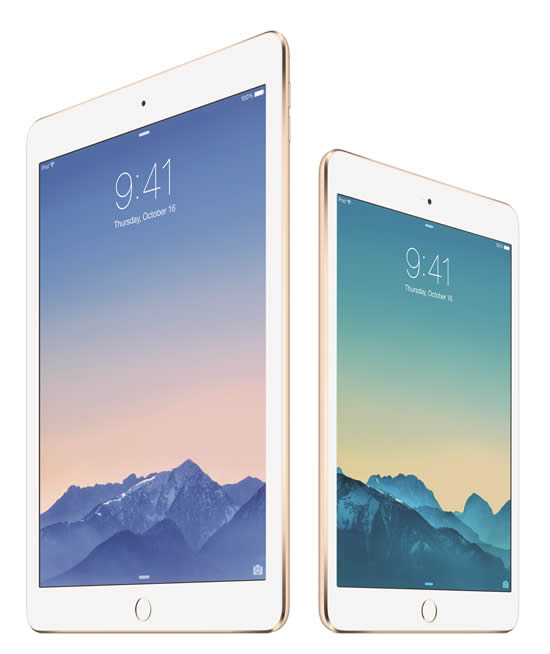 Prices start from $0 for the iPad Mini 3 with $49.90/mth 10GB plan and from $29 for the iPad Air 2 with $49.90/mth 10GB plan
4G Mobile BroadBand 5GB
4G Mobile BroadBand 10GB
Monthly Subscription
$29.90
$49.90
Tablet Top-up
$15/month over 24 months
Monthly Local Data Bundle
5GB
10GB
SingTel WiFi
2GB (Unlimited Usage till 31st July 2015)
Typical Download Speed
4G (Up to 150Mbps): 16 – 70Mbps
Contract Term
24 months
MobileShare (Optional)
$10.70/mth for additional 500MB
& Share Data Bundle across multiple devices
Data Roaming (Optional)
Unlimited Data Roaming now expanded to 70 destinations
from as low as $15/day
Excess Data
$10.70/GB
Charged by excess usage buckets, no term commitment
Tablet
One-time down-payment
iPad Mini 3 16GB
$99
$0
iPad Mini 3 64GB
$249
$49
iPad Mini 3 128GB
$399
$199
iPad Air 2 16GB
$229
$29
iPad Air 2 64GB
$339
$139
iPad Air 2 128GB
$469
$269
As of 24 October 1247pm, limited stock available for iPad Air 2 and iPad mini 3 at selected outlets
Find out the differences between the Apple iPad Air 2, iPad Air, iPad Mini 3, iPad Mini 2 & iPad Mini here.
No-contract Apple Store Singapore orders are also now open with assured 2-4 business days delivery. More info
Other terms and conditions apply. For more info, click here.
Get $120 cashback when you apply for a Citibank card at www.citibank.com.sg!