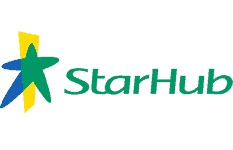 We are now on Telegram
Starhub has revealed its Apple iPhone 5 price plans which will be presumably effective from the iPhone 5 launch day on 21 September 2012. The smartphones has currently run out of stock at the online order page at www.apple.com/sg.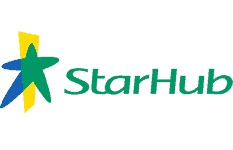 Prices start from $0 to up to $768. For those taking up the lowest priced iPhone SmartSurf Lite plan of $38.00/mth, you only need to pay $473 for the 16GB iPhone 5. M1 plans look more attractive now.
iPhone SmartSurf
Lite
iPhone SmartSurf
Value
iPhone SmartSurf
Premium
iPhone SmartSurf
Elite
Montly Subscription
$38
$58
$98
$205
Outgoing Local Minutes
100
300
700
2000
SMS/MMS
800
900
1000
2500
For students and NSF: UNLIMITED SMS / MMS
Bundled Local Data
2GB
4GB
6GB
12GB
FREE Speed Boost Value-Added Service* (up to 75Mbps)
(U.P. $10.70/month). *Valid till 31 December 2013
Local Data Upsize
1GB @ $2.14/month.* (U.P. $4.28/month)
* Valid till 31 December 2013
(Free 3-month offer till 31 December 2012)
Excess Local Data Charges
$6.42/GB* (U.P. $8.56/GB)
Data bill capped at $64.20/month* (U.P. $85.60/month)
* Valid till 31 December 2013
iPhone Models
iPhone pricing corresponding to price plan
Dependent Line
Add on SharePlus to share data, talktime and SMS at $12.84/month (U.P. $16.05/month)
Exclusive Benefit
FREE* $500 Handset upgrade voucher
Additional Benefits

Additional 300 local outgoing minutes with HappyTalk – MyCircle, MyTime or MyZone
Per Second Billing
FREE IDD 018 calls to 18 destinations at $5/month
All-Day FREE incoming voice & video calls
FREE 3-month Caller Number Display & International Roaming
See image for price list and more details
Click on thumbnail[s] to enlarge. For more information, visit iphone.starhub.com.