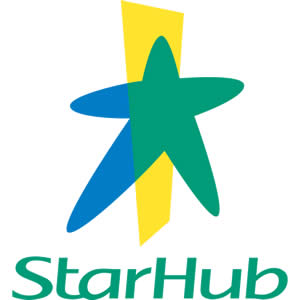 StarHub has announced that it will reorganise and rebrand its portfolio of self-packaged sports channels under its Sports Group from 15 August.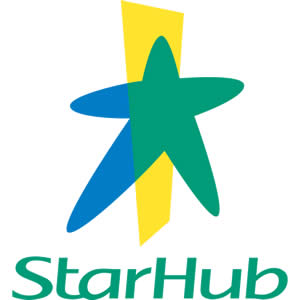 These self-packaged channels, currently known as Football Channel, Racquet Channel, SuperSports, SuperSports Plus and Sports HD, will be repackaged into SuperSports 1, SuperSports 2 and SuperSports 3.
Together with SuperSports Arena, an existing free cable channel, SuperSports 1, 2 and 3 will augment StarHub's sports lineup with more 'live' and exciting sports action.
Apart from a richer and wider mix of sports programming within each new channel, the move will showcase all sporting content across SuperSports 1, 2 and 3 in high definition. New channel numbers will also be assigned for selected Sports channels.
Elaborating on the revamp, Ms Lee Soo Hui, Head of Media Business Unit, StarHub, commented, "The SuperSports Group is revamped with sports fans in mind. With the repackaging, sports fans will be able to enjoy a greater variety of sports across various genres within the channels. This move also demonstrates our firm commitment to deliver an unrivalled viewing experience, with more sporting action now showcased in high definition".
SuperSports 1 (StarHub TV Channel 201)
The new ethos for SuperSports 1 is energetic, youthful and daring. The channel will house sports such as tennis, badminton and extreme sports.
Key sports content that viewers can soon look forward to include Association of Tennis Professional (ATP) Tour, Badminton World Federation (BWF) SuperSeries, French Open and US Open.
SuperSports 2 (StarHub TV Channel 202)
SuperSports 2 will appeal to fans of contact sports. Besides key properties such as World Wrestling Entertainment (WWE) and National Basketball Association (NBA), SuperSports 2 will also feature Bundelisga in its lineup.
SuperSports 3 (StarHub TV Channel 203)
SuperSports 3 will present the more aesthetically pleasing sports such as women's tennis, women's golf, swimming and gymnastics. SuperSports 3 counts sports properties such as Women's Tennis Association (WTA), Ladies Professional Golf Association (LPGA), Fédération Internationale de Natation (FINA) World Championships.
SuperSports Arena (StarHub TV Channel 205)
Singapore's first free cable channel, SuperSports Arena, was launched on StarHub TV in 2012. Apart from offering a plethora of international and local sports. The channel also features 'live' broadcasts of LionsXII and S-League matches, Women's Tennis Association (WTA) Finals, Singapore Slingers home games in the ASEAN Basketball League (ABL) and repeat telecasts of selected NBA games, Bundesliga, WWE Vintage and WWE Superstar.
New channel numbers
In addition to receiving new channel numbers for SuperSports 1, 2 and 3, new channel numbers will also be assigned for two channels under Sports Group – Golf Channel and Eurosport, and two sports channels on FreeView.
Currently on Channel 213, Golf Channel will move to 204 while Eurosport will shift from Channel 205 to 212. The two FreeView Channels – Eurosportnews will move from Channel 206 to 211, while SuperSports Arena will move from Channel 201 to 205.
Customers will be able to enjoy complimentary viewing of SuperSports 1, 2 and 3 from 9am on 15 August to 12pm on 4 September on StarHub TV and StarHub TV Anywhere. Subsequently, customers may wish to subscribe to the Sports Group priced at $19.26 (including GST) to continue watching SuperSports 1, 2 and 3, alongside nine other sports channels.
The Sports Group comprises 12 channels in total:
Sports Group Channels
SuperSports 1
StarHub TV Channel 201
SuperSports 2
StarHub TV Channel 202
WWE On Demand
via StarHub TV Channel 202
SuperSports 3
StarHub TV Channel 203
Golf Channel
(previously Ch 213)
StarHub TV Channel 204
PGA Tour On Demand
(previously via Ch 213)
via StarHub TV Channel 204
Fox Sports
StarHub TV Channel 208
Fox Sports 2
StarHub TV Channel 209
Fox Sports 3
StarHub TV Channel 210
Eurosport
(previously Ch 205)
StarHub TV Channel 212
NBA TV
StarHub TV Channel 216
Setanta Sports
StarHub TV Channel 217
Sports Channels on FreeView
SuperSports Arena
(previously on Channel 201)
StarHub TV Channel 205
FOX Sports News
StarHub TV Channel 207
Eurosportnews
(previously on Channel 206)
StarHub TV Channel 211
For more information, please visit www.starhub.com/sports-guide.
Get $120 cashback when you apply for a Citibank card at www.citibank.com.sg. Plus get additional welcome vouchers when you apply for a Citibank Rewards Visa Card!