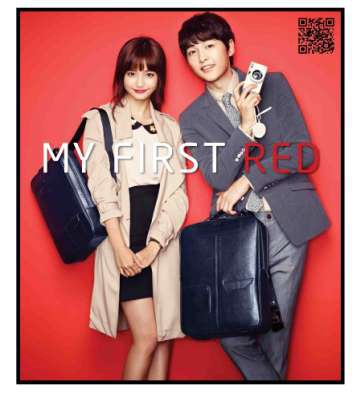 Uber cool folks can rendezvous in style anywhere in the world when Samsonite RED unveils its Fall/Winter 2013 Collection.
Combining high-tech materials with detail-oriented aesthetic and novel designs, alongside the carefully thought about utilitarian features, RED by Samsonite seamlessly combines street-chic style, innovation and functionality perfectly with a unique flair.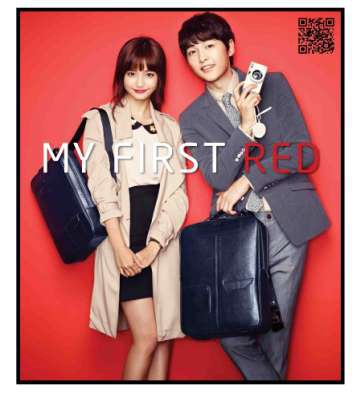 Featuring the Young Casual, Urban Casual, Business Casual, Travel and Accessories lines, each offers conveniently well-designed pieces that simultaneously convey relaxed refinement for all occasions.
Depending on the intricate details and style, each collection is conveniently categorised into Female, Male or Unisex for easy browsing selection, there is definitely a design to suit your many needs.
Young Casual

Pairing urban chic with sleekness, the energetic vibe of the PACKERS line celebrates dynamic individuals seeking a carry-all.
Available in an array of Purple, Navy, Green and Red colours, this snazzy backpack can effortlessly shift from work to play. Melding sturdy, lightweight polyester with a boxy streamlined design, the spacious backpacks of the MITTE range channel effortless style with a fun edge, and are available in solid Black and Brown.


Practical becomes practi-cool with fresh and young touch in contrast-piping, the compact DIENTE line is available in three bright colours – Blue with yellow piping or Red with Blue piping or Green with yellow piping.
Specially tailored with fresh designs, the ALLENA incorporates a youthful appeal with unrivalled convenience, multi-functioning pockets and user-friendly interior pockets for easy storage. In unique colour- blocking shades, fashionistas can spruce up their daily wear with this functional arm candy.





Urban Casual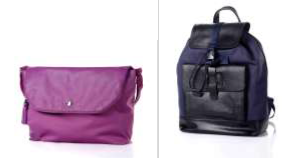 Perfect for round-the-clock use on a daily basis, the Urban Casual range is marked by trendy styles and multiple compartments for gadget storage, suitable for the 'geek' in all of us. Constructed specially for fashionable men in mind, these collections – REZO, DUELO, BENEX, GTW II, COMMERCE and ZIP-LOCK ooze a modern yet youthful casual appeal.
These collections consist of a host of products such as Tote Bags, Cross Bags, Backpacks and Shoulder Bags, perfect choices for a variety of occasion. Characterised by well- organised compartments, sleek masculine and contemporary colours, the Urban Causal range for men resonates the confidence and style of a young working businessman.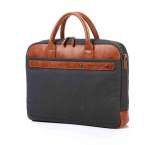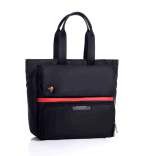 Intricately stylish, the Urban Casual for ladies plays on relaxed femininity to chic effect. The DATE PLAM exudes a playful and youthful charm with its bright candy colours to boot, and is available in a Boston Bag, Large Shoulder Bag and a Tote Bag, in great fall colours, Black or Purple. Despite its more informal, casually feminine aesthetic, the ROSSO line is of indisputably hardy quality.
This all-black collection is kept minimalistic, with simple clean designs using soft and lightweight fabric to ensure the bags stay water and dirt-proof. A perfect to-go bag that can easily complement any outfit of the day!
Perhaps a harmonious combination from the best of both men's and women's line is what you are looking for. The contemporary unisex line features the trendy DECOY, vintage-looking FELIO, durable JARDIN, sophisticated URBANO and fashionably chic Y-BIZ, leaving young executives to be spoilt for choice when deciding on their favourite collection to pack their belongings.
Business Casual

Featuring a Briefcase and a Backpack in unique designs, the NEWYORKER and NEW VICO from the men's line introduces a contrast colour stitching in a sophistically elegant style. Perfect for urban go getters, NEWYORKER comes in three modernistic colours – Brown, Navy and Grey while the NEW VICO's city backpack is only available in black with red stitching.
Ladies would have an array of vibrant colours to choose from the SELVA and LUCE collections. Sophisticated and classy, LUCE backpacks, in pastel soft pink or somber black, can double up as a practical organizer or the perfect accessory for shopping, keeping hands free for browsing.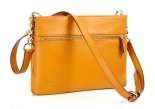 Similarly, in soft pebbled cowhide leather material, the SELVA Backpack and Cross Bag features modern and stylish cuts that fulfil your everyday needs. In bold Burgundy, Mustard and Blue colours, now you can panache to your outfit for a fun girls' day out!
Think business and it does not always have to be boring black. The HONNETE line is the perfect luxury bag that is made with full leather. Available in both masculine and feminine designs, the Cross bag and Backpack, makes a versatile statement in brown hues and takes into consideration your organization needs with its cleverly structured internal pockets.
Alongside the minimalist TEMPIO, a collection that combines two leather textures – embossed Dark Navy Pebble Grain Leather and Plain Leather, the OMBRE S – in Turquoise and OMBRE – in gradient colours Dark Grey/Grey and Red/Black, also channels business chic with its incorporation of casual Nylon fabric with sophisticated striped trimming.
For young fashionable consumers who are seeking an all-encompassing bag that is functional, spacious and ooze a sense of style and personality, these business casual lines promises minimal effort as you transit from work to play.

Travel and Accessories
Embrace the merits of snazzy, on-the-go style with the EXPRESS Collection, which features a range of bags that serves as a convenient accessory for men and women alike. With its shiny polyester material in Charcoal, these versatile carriers deftly hide a handy laptop sleeve and multi-functional pockets, which prove to be especially useful when bustling about with a variety of gadgets.




For the busy executive with a taste for casual yet corporate chic, IMPRESS – which features Tote Bag, Boston Bag and Shoulder Bag, are a welcome in-between. Meticulously made from chic nylon, the sleek, iconic print panel design is both business-appropriate and stylishly suitable for ladies and gentlemen for an all-round city use.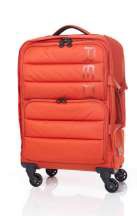 Fashionably youngsters searching for a simple and functional way to inject a dash of vibrancy into their attire need look no further than the FOAM-LITE range. Designed with the latest technology, the new travel collection combines lightweight material with trendy designs and in punchy statement colours, Turquoise or Orange.
With greater storage space, the FOAM-LITE line offers delightfully convenient alternatives to its soft-side luggages, such
as Duffle Bag, Backpack and Cross Shoulder Bag.
Attention to the smallest details, the ONIX and UVA are additional small leather collections in Samsonite RED line. Designed in slim and stylish Navy with contrast stripes in different material, the functional ONIX for men features genuine leather wallet choices to meet the need of the busy young executives. Not to be outdone, the UVA female boost a range of genuine leather wallet in brighter warmer colours such as Yellow, Blue and classic Brown.
Time and time again, RED by Samsonite impeccably blends chic functionality, youthful designs and top- notch innovation, allowing the premier brand to consistently deliver coveted bags that are only of world-class for the everyday use.
Price List
WOMEN'S COLLECTION
Selva
Cross-Bag (S): $270
Cross-Bag (M): $310
Ombre
Tote: $420
Horizontal Shoulder Bag: $490
Ombre S
Tote: $420
Horizontal Shoulder Bag: $490
Hobo: $490
Cross Shoulder Bag: $350
Date Palm
Tote: $180
Boston Bag: $160
Shoulder Bag (L): $140
Rosso
Backpack: $250
Tote: $220
Shoulder Bag: $160
MEN'S COLLECTION
Tempio
Backpack (S): $420
Cross Shoulder Bag: $400
Zip-lock
Briefcase: $280
Vertical Cross Shoulder Bag: $210
Tote: $250
Flap Shoulder Bag: $180
Backpack: $240
Horizontal Cross Bag: $210
Headline
Backpack (Gen 1): $190
Backpack (Gen 2): $220
Benex
Backpack: $260
Brief: $250
UNISEX COLLECTION
Mitte
Allena
Backpack: $200
Brief: $200
Cross: $170
Rojo
Y-biz
Shoulder Bag: $150
Tote: $150
Briefcase: $160
Impress
Shoulder Bag: $190
Tote: $220
Boston Bag: $260
Urbano
Flap Shoulder Bag: $200
Backpack: $300
Boston Bag: $280
Decoy
Brief: $200
Backpack (M): $180
Jardin
Backpack (L): $330
Brief: $330
City Pop
Backpack (L): $220
Backpack (S): $190
Backpack Packers
Backpack Topline 4
Availability
RED by Samsonite is now available at leading department stores and the following Samsonite stores:
ION #B3-30
Marina Square #02-281
The Shoppes at Marina Bay Sands #B2-88
Mandarin Gallery #02-18
Suntec City Tower 1 #02-39
VivoCity #01-91
Plaza Singapura #04-04
Tampines 1 #03-02
FunanDigitaLife Mall #02-03A
Changi Airport Terminal 2 (transit)
Changi Airport Terminal 3 (transit)
Get $120 cashback when you apply for a Citibank card at www.citibank.com.sg!